Nintendo July 2019 Release Schedule: 'Fire Emblem' and a Ton of Third-Party Ports
Nintendo is ramping up its game releases for the month of July with one major first-party title, a Switch exclusive installment of a fan-favorite franchise, and a ton of third-party ports.
The first-party title we're referring to is Fire Emblem: Three Houses, the latest installment in the long-running franchise. Making its debut on the Nintendo Switch - and no, we're not counting Fire Emblem Warriors - Three Houses brings the tactical battle mechanics that fans have loved for years, with a fresh new story and features. It's one of our most-anticipated Nintendo titles of the year and promises loads of replay value as you experience the story through each of the titular three houses.
Marvel Ultimate Alliance also returns this month, exclusively for Nintendo Switch. The next installment of the fan-favorite superhero game returns with a new story dealing with Thanos and his Black Order.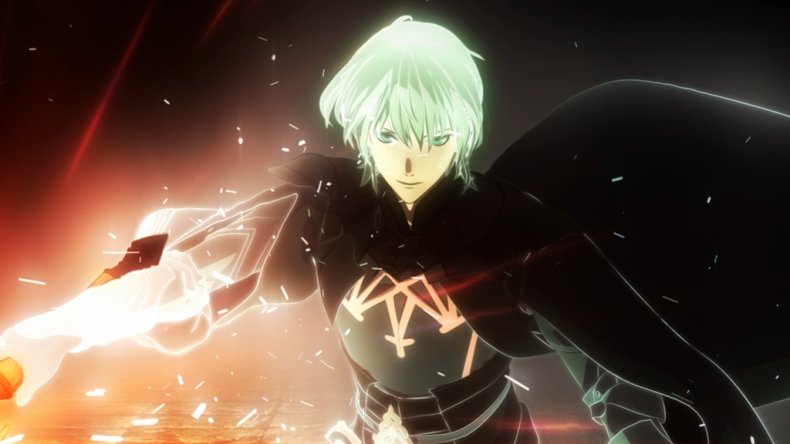 NINTENDO SWITCH JULY 2019 RELEASES
Nintendo will bring lot of third-party titles to the Switch throughout July. including meme-worthy dating simulatorDream Daddy. The Netflix release of Stranger Things 3 is also getting a tie-in game for Switch on July 4.
Other third-party titles like Dragon Quest Builders 2 (Square Enix), God Eater 3 (Bandai Namco) and Wolfenstein: Youngblood (Bethesda) will make their way to the Nintendo Switch this month.
Check out the full list of Nintendo Switch releases for July 2019.
July 1
Redneck Skeet Shooting
July 2
Dream Daddy: A Dad Dating Simulator
Red Faction Guerrilla Re-Mars-tered
July 3
OVIVO
Lucah: Born of a Dream
Bus Fix 2019
July 4
Stranger Things 3: The Game
Pure Mahjong
CLANNAD
Ankh Guardian - Treasure of the Demon's Temple
Asdivine Dios
What Remains of Edith Finch
July 5
Siralim 3
July 9
Hyperlight Ultimate
Senrai Kagura Peach Ball
July 10
Grass Cutter - Mutated Lawns
SolSeraph
July 11
Skulls of the Shogun: Bone-A-Fide Edition
Nelly Cootalot: The Fowl Fleet
Professor Lupo and his Horrible Pets
Doodle God: Crime City
Wayout
Eagle Island
Blazing Chrome
Vektor Wars
Dead in Vineland - True Viking edition
Metaloid: Origin
July 12
Dragon Quest Builders 2
Streets of Rogue
God Eater 3
July 16
Distrust
Lost Orbit: Terminal Velocity
July 17
Let's Go Nuts
July 18
Etherborn
Robbie Swifthand and the Orb of Mysteries
July 19
Marvel Ultimate Alliance 3: The Black Order
Astro Bears
July 24
Pawarumi
Battleship
July 25
Raiden V: Director's Cut
Zombie Drive Immortal Edition
July 26
Wolfenstein: Youngblood
Fire Emblem: Three Houses