Nintendo Switch Lite Won't Play Certain Games, Unless You Have Joy-Cons
While Nintendo boasts the new handheld-only Switch Lite can play more than 2000 Switch titles, there are some limitations to what it can do. Nintendo has confirmed that only games that support handheld mode will be playable on Switch Lite.
However, players can get around this by purchasing some extra accessories. Here's the games we know won't be playable on the Nintendo Switch Lite - out of the box - when it releases this September.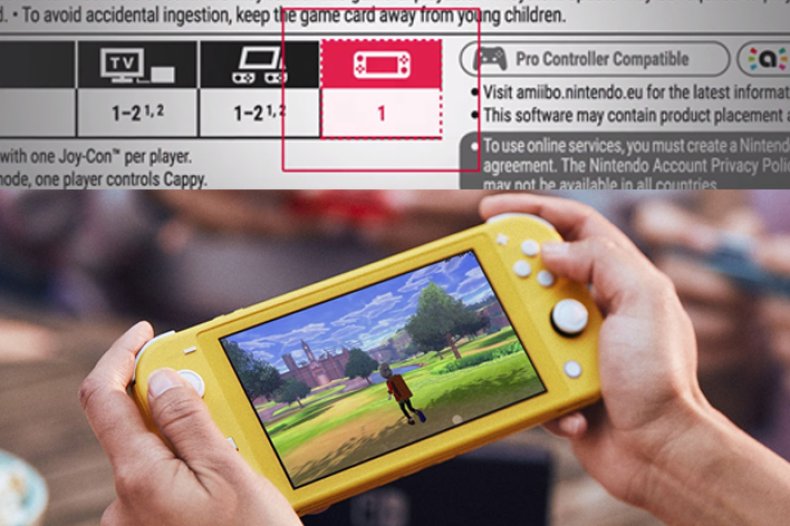 NINTENDO LABO
The Labo construction kits offer unique ways to play with the Nintendo Switch. However, a recent CNET hands-on confirmed the Lite won't be compatible with the Labo kits.
Nintendo said the size of the handheld makes it incompatible with the kits. What's more, since the Switch Lite won't have the IR Motion Controls found in the Joy-Cons, many of the Labo's functions won't be usable.
These kits won't be playable on Nintendo Switch Lite:
Nintendo Labo Variety Kit
Nintendo Labo Robot Kit
Nintendo Labo Vehicle Kit
Nintendo Labo VR Kit
GAMES THAT NEED JOY-CONS
The CNET hands-on also confirmed games that are not handheld-compatible can still be played on the Switch Lite, if separate Joy-Cons are paired with the console.
Switch Lite will release for a suggested retail price of $199.99 ($100 less than the original version). However, Joy-Cons ($79.99) and a charging dock ($24.99) are sold separately.
If you want to play these games on the Switch Lite, you'll need to pick the accessories up if you don't have them already.
1,2 Switch
Just Dance 2017
Just Dance 2018
Just Dance 2019
Super Mario Party
Games that primarily use Joy-Cons, like 1,2 Switch and the Just Dance series, aren't surprising to see on this list, but Super Mario Party is. While a decent game, Super Mario Party was hampered by its reliance on motion controls and lack of handheld support.
Thankfully, most titles in the Switch library will be playable on Switch Lite, but now that the handheld console is part of the Nintendo ecosystem, we may see developers create games strictly for handheld.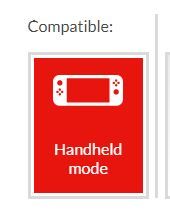 Look for this symbol when purchasing games for the Nintendo Switch Lite
Nintendo
Moving forward, if you want to confirm a game is compatible with the Nintendo Switch Lite, you'll need to check the back of the packaging for the handheld symbol. The Nintendo eShop also includes the "Supported Play Modes" symbols, if you scroll down on the game's listing.
Nintendo Switch Lite is set to release September 20.
Are you surprised by the games that can't be playable on Switch Lite? Are there are other games that don't support handheld mode? Let us know in the comments section below.