Nintendo Switch Becomes Fastest-Selling System of this Generation
The Nintendo Switch console has been a hot commodity since its debut in 2017, and now the hybrid system has officially become the fastest-selling of this current generation.
According to the NPD Group, which tracks video game sales in the United States, the Nintendo Switch sold more units in its first 21 months than the Xbox One and PS4 did in theirs. From its March 2017 launch to November 2018, the Switch sold more than 8.7 million units in the U.S.
"We are thrilled to see such a strong reaction from consumers in the second holiday season for Nintendo Switch," Doug Bowser, Nintendo of America's Senior Vice President of Sales and Marketing said in a press release. "We're looking forward to delivering more excitement and smiles to our fans in the coming year and beyond."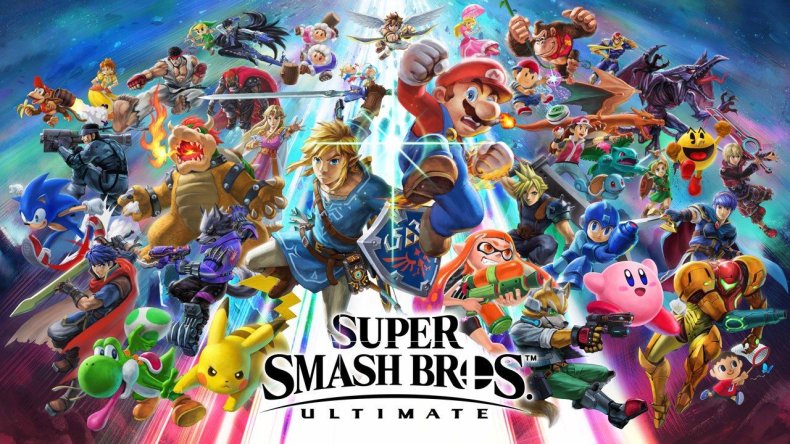 Nintendo also sold more software than any other publisher through November with new titles like Super Mario Party, and Pokémon Let's Go Pikachu and Let's Go Eevee. That number is likely to grow with the release of Super Smash Bros. Ultimate in December.
According to Nintendo, Smash Ultimate became the fastest-selling Switch game of all-time and in the Super Smash Bros. series with U.S. sales surpassing 3 million units in its first 11 days.
Nintendo also released new sales data on its hardware and software. Hardware sales for 2018 are at their highest total since 2011, the year the Nintendo 3DS was released. Nintendo eShop sales grew 105 percent over 2017.
Switch sales during Black Friday really helped the company move units as Adobe Analytics revealed the console was among the most-purchased items online on Thanksgiving Day and the top-selling video game product online for the period from Black Friday to Cyber Monday. In that time, the Switch became the best-selling Nintendo console in U.S. history for the five-day period from Thanksgiving to Cyber Monday and had its best-selling week ever in the U.S..
Switch titles from 2017 reached new sales milestones, which includes The Legend of Zelda: Breath of the Wild selling more than 4 million units, and Mario Kart 8 Deluxe eclipsing 5 million units. Super Mario Odyssey has now sold over 4.7 million units.
Newer Switch titles like Pokémon: Let's Go, Pikachu and Pokémon: Let's Go, Eevee, sold 2 million units together, while Super Mario Party sold 1.4 million units.
Are you surprised by the sales numbers the Switch has done? Do you think the success will continue into 2019? Let us know in the comments section below.