Nipsey Hussle Shooting: Rapper Remembered for Supporting Inner-City Communities, Underprivileged Youth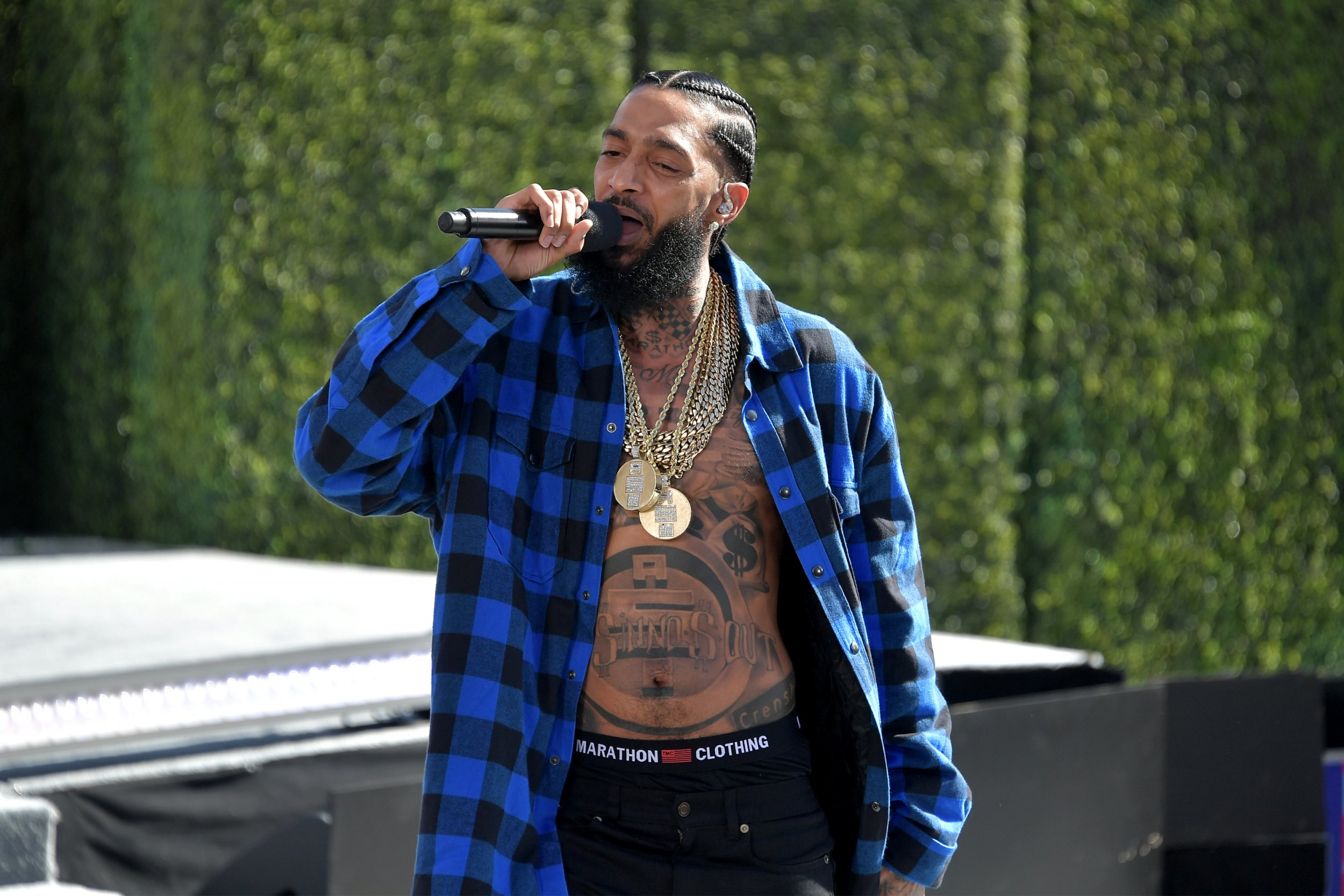 Tributes have been pouring in for the rapper Nipsey Hussle, who was shot dead on Sunday, with many praising the musician's philanthropic projects and ideals.
Hussle was shot outside his Marathon Clothing Company on Los Angeles's Slauson Avenue on Sunday by an unidentified gunman. Two other men were wounded, both of whom remain in the hospital in serious condition.
Hussle, a 33-year-old native of Los Angeles whose birth name was Ermias Davidson Asghedom, was a Grammy-nominated musician who had been releasing his own mixtapes since the mid-2000s. According to Rolling Stone, he gradually built a loyal fan base while retaining a strong link to the West Coast rap scene and his South Los Angeles community.
Tributes to Hussle have praised both his musical career and philanthropic projects that provided opportunities to underprivileged young people. Rolling Stone described Hussle as "a fierce proponent of entrepreneurship," noting he turned down major deals with record labels that did not offer equal partnership in his music.
Last month, he told the Los Angeles Times that he hoped to be a positive role model for underprivileged children. He established a project named Too Big to Fail, which built a STEM center and co-working space called Vector 90 to help black youths from Los Angeles and underrepresented entrepreneurs break into the sector. He said the project would be a "bridge between Silicon Valley and the inner city," and that he hoped to build other centers in big cities across the country.
"I just want to give back in an effective way," he told the Los Angeles Times. "I remember being young and really having the best intentions and not being met on my efforts… You see no structures or infrastructure built and you get a little frustrated… That's a dangerous thing. I would like to prevent as many kids from feeling like that as possible. Because what follows is self-destructive." Hussle's series of businesses would also hire members of the local community as employees.
Fellow celebrities praised Hussle's generosity and loyalty to his community. Pharrell Williams tweeted, "You were about something positive and for your community in every chance you had to speak." Actress Issa Rae said that watching Nipsey's work "inspired me to invest and own in our communities," while fellow musician J. Cole said he admired "your career path and what you did for the neighborhood."
Atlantic Records, Hussle's label, said the rapper "was not only one of the greatest artists we worked with but an amazing father & leader in his community. One of the kindest & brightest stars in the universe, he was inspiring to all. We will miss him, his music & everything he stood for."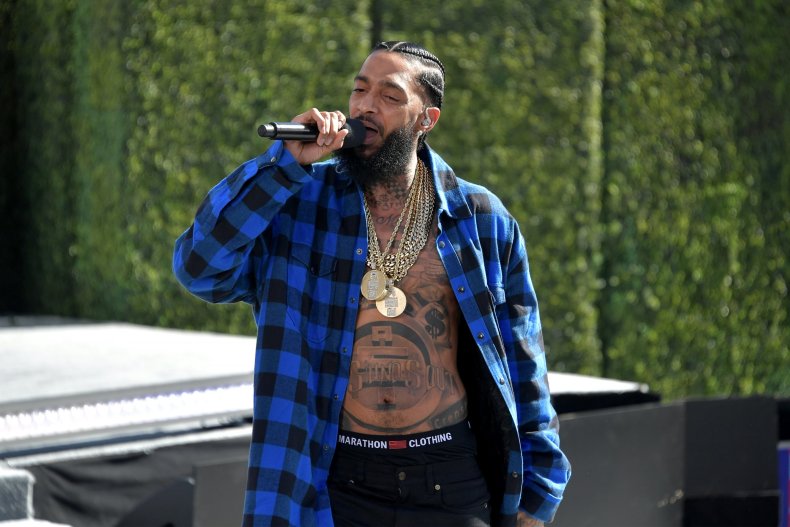 Nipsey Hussle Shooting: Rapper Remembered for Supporting Inner-City Communities, Underprivileged Youth | U.S.