Nissan Promises New Type of EV Battery By 2028
Nissan is joining a growing number of automakers in researching and developing solid-state batteries (SSBs). The company on Friday unveiled a prototype factory for building new cells, inching the industry closer to a solid-state future. The production facility is situated within the Nissan Research Center in the Kanagawa Prefecture of Japan.
The promise of solid state batteries is that they can help solve range anxiety and charging time obstacles, two bottlenecks consistently cited as reasons why buyers avoid purchasing electric vehicles. Though the technology for solid electrolytes used in these batteries has been around for a long time, producing them at a massive scale has traditionally been challenging.
The automaker says it aims to bring an EV to market with an SSB by 2028, with a pilot program starting at its Yokohama Plant in 2024. That effort will study the materials, design and manufacturing processes the company needs to perfect. Nissan says that after 2028 battery cost can be reduced to $65 per kilowatt hour, which is on par with internal combustion engine vehicles.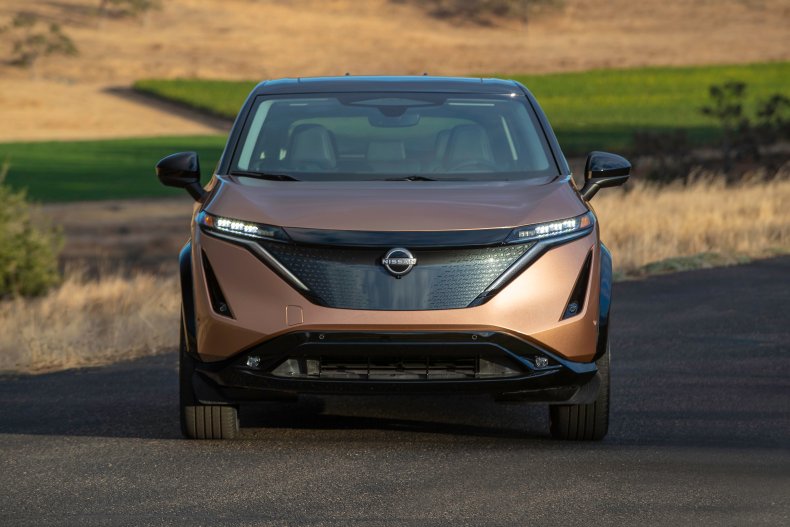 "Nissan has been a leader in electrification technology through a wide range of R&D activities, from molecular-level battery material research to the development of safe, high-performance EVs. Our initiatives even include city development using EVs as storage batteries," said Kunio Nakaguro, executive vice president in charge of R&D said in a release.
"The knowledge gained from our experience supports the development of all-solid-state batteries and we've accumulated important elemental technologies. Going forward, our R&D and manufacturing divisions will continue to work together to use this prototype production facility and accelerate the practical application of all-solid-state batteries."
In its quest, Nissan will join Ford and BMW. The pair made a big investment last year in battery company Solid Power. SSBs are also made by companies that already produce lithium-ion batteries like Samsung and LG Chem. General Motors has a stake in SES (formerly Solid Energy Systems). But like Toyota and others, Nissan is figuring out if it can produce its batteries in-house.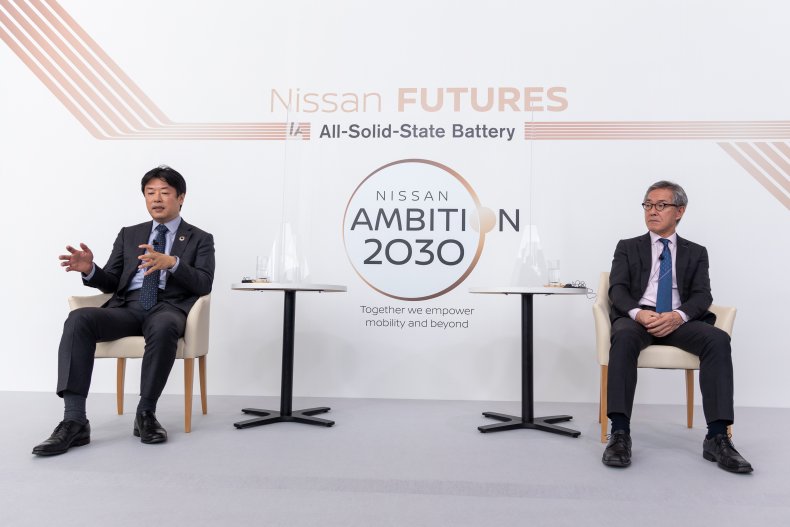 The advantages of solid-state batteries are many, beyond range and charging times. SSBs are smaller, and more energy dense than lithium-ion batteries. That could either lead to longer ranges using the same volume or more passenger space with smaller batteries.
Solid state batteries also don't suffer from exothermic reactions like liquid batteries do. Those reactions cause heat, the heat can rupture the battery, and flammable liquid comes out, making for hard fires to fight as we've seen with Tesla, the Chevrolet Bolt and others.
They can also be charged more times than lithium-ion batteries, according of a University of Florida study. Liquid electrolytes slowly corrode the electrodes of the battery. Solid Power claims its SSBs can last up to 400,000 miles, more than the vehicle itself.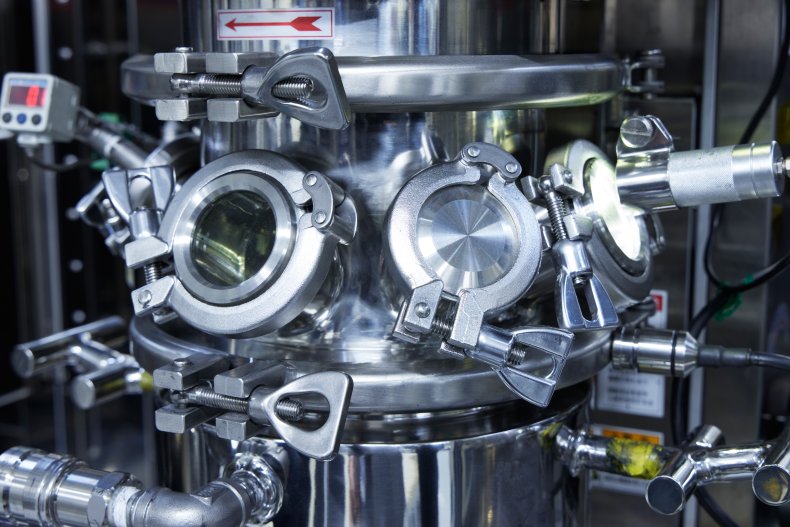 Nissan says it's developing the technology in-house, but it still hasn't announced whether the mass production will be in-house or with a partner. There are plenty of advantages to keeping the process close.
"Regarding the advantages of developing such technology in-house (vs. bought from suppliers), this stems from our unique position and experience that enables us to pursue this area of research," Nissan communications told Newsweek. "Nissan developed the lithium-ion batteries in-house for the LEAF which was launched in December 2010. Due to this, we have in-depth experience in end-to-end research that spans from the battery molecule level to materials, components, vehicle system development."
"We also have driving data equivalent to 9.6 billion kilometers from 63 markets through our 10+ years of selling EVs. The ability to leverage our experience from both the battery molecule level to the requirements of the car on vehicle level is our strength," said Nissan.
Disadvantages of solid-state batteries include the cost of building the cells at scale and the fact that engineers haven't found the perfect solid electrolyte to use. Better electrolytes lead to more energy stored. Another problem for SSBs is that lithium-ion battery prices have been dropping (97 percent in 30 years, according to a study), so SSB manufacturers will need to go even faster to overtake them. Nissan seems primed for the challenge.