'No Accident': Conservative Pastor Says His Prayer Responsible for Ruth Bader Ginsburg's Death
Conservative Texas pastor Robert Henderson of Waco's Radiant Church said Sunday that Ruth Bader Ginsburg died because he prayed for it to happen, according to reporting and video from Right Wing Watch.
Ginsburg passed away Friday at the age of 87 after a battle with pancreatic cancer. During her tenure on the U.S. Supreme Court, Ginsburg was an outspoken advocate of women's rights including the right to have an abortion. Henderson claimed that Ginsburg represented a "lion spirit" within the court system that God wanted to be removed, Right Wing Watch's video showed.
Henderson said he told a meeting of Washington, D.C. evangelicals that they
"'need to ask for a judgment against the lion that has actually been devouring and intends to devour from the Supreme Court. We need to get a judgment against this lion that Paul said God shut the mouth of.' So, I led us into that place."
"Well, guess what?" Henderson continued. "Ruth Bader Ginsburg has passed away. President [Donald] Trump will establish a new Supreme Court justice. That's no accident."
Henderson said that allowing abortion in the U.S. was allowing demons to make their presence known. "It's not just about the babies," Henderson said, "it's about a blood altar that is inviting demonic powers."
Newsweek reached out to Radiant Church for comment.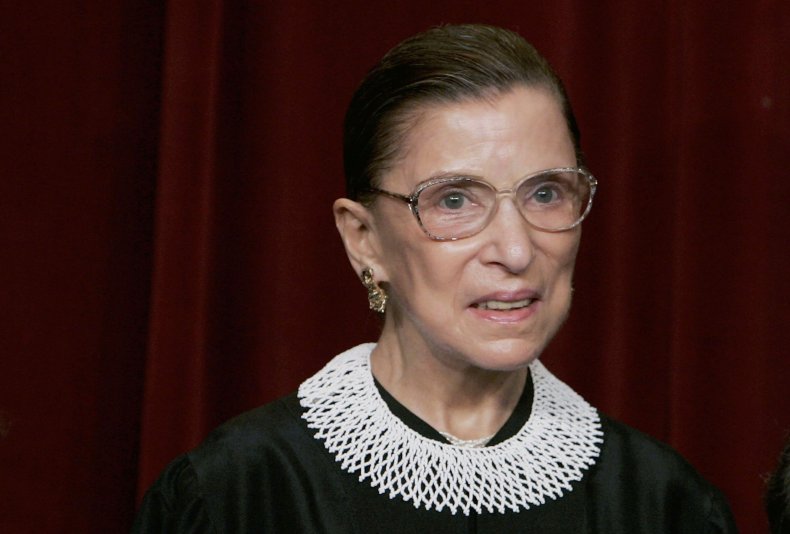 Henderson has been a longtime supporter of President Trump. In January, Henderson claimed that Trump spoke to him on the phone during a prophetic dream. During that conversation, President Trump asked Henderson to serve as his "running mate."
"I knew he wasn't asking me to be his vice president," Henderson said during an interview with televangelist Jim Bakker. "But I knew that God was asking me to run in the spirit with him."
While Ginsburg's passing was mourned by many, some pro-life lawmakers viewed her death as a victory for their cause. On Friday, Georgia Republican Representative Doug Collins tweeted, "RIP to the more than 30 million babies that have been murdered during the decades that Ruth Bader Ginsburg defended pro-abortion laws. With @realDonald Trump nominating a replacement that values human life, generations of unborn children have a chance to live."
Some Republicans are hoping that President Trump's next appointee to the U.S. Supreme Court will be instrumental in overturning the 1973 Roe v. Wade decision which allowed women legal access to abortions. Democratic Massachusetts Senator Elizabeth Warren said Monday that Democrats should wait until after the election to fill Ginsburg's vacant seat.
"This is about women's health care," Warren told Rachel Maddow on MSNBC. "This is about women's ability to make a decision over their own bodies."
President Trump promised his next nominee for the Supreme Court would be a woman whose name he would "probably" announce on Saturday.
Correction: This story has been updated to say that the video and reporting came from Right Wing Watch.
Correction 10/15/2020 1:45 PM: The headline has been corrected to fix a typo in Ruth Bader Ginsburg's last name.