GOP Rep. Offers Condolences to '30 Million Innocent Babies' Who Died From Ruth Bader Ginsburg's Defense of Abortion
Republican Georgia Congressman Doug Collins reacted to the news of the death of Supreme Court Justice Ruth Bader Ginsburg by bringing up Ginsberg's pro-choice record.
Collins, who was part of President Donald Trump's support team during Trump's impeachment trial in January, has been outspoken about his pro-life views. With Ginsburg's passing, the U.S. Supreme Court has a vacant seat which could be filled by one of Trump's nominees. Conservatives currently hold a majority in the Supreme Court. Collin's tweet expressed a hope that the next Supreme Court Justice would be against abortion.
"RIP to the more than 30 million innocent babies that have been murdered during the decades that Ruth Bader Ginsburg defended pro-abortion laws," Collins tweeted. "With @realDonaldTrump nominating a replacement that values human life, generations of unborn children have a chance to live."
Ginsburg was a staunch supporter of women's rights, including the right to have an abortion. "The decision whether or not to bear a child is central to a woman's life, to her well-being and dignity," Ginsburg said in 2018. "It is a decision she must make for herself."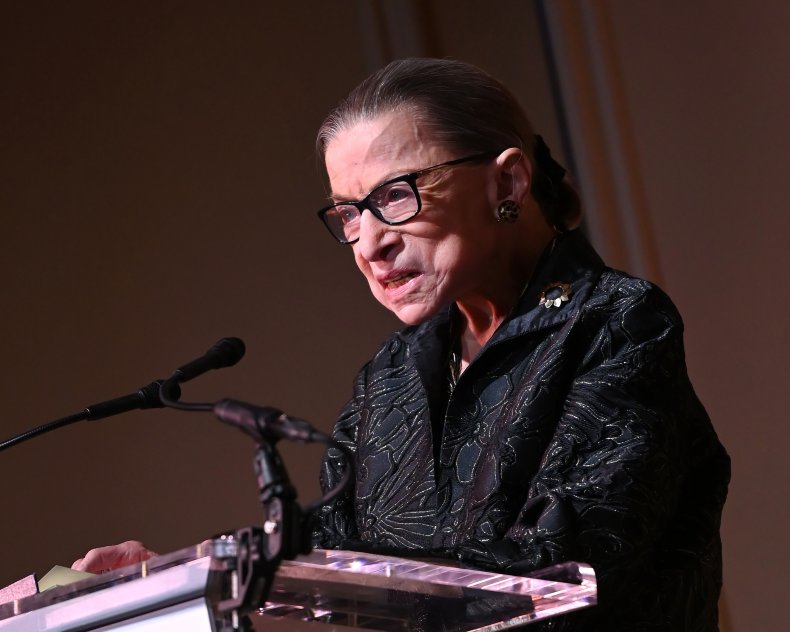 The vacancy left by Ginsburg's passing could be quickly filled. In a Friday statement, Senate Majority Leader Mitch McConnell praised President Trump's conservative appointments to federal courts. "President Trump's nominee will receive a vote on the floor of the United States Senate," McConnell wrote.
Trump has mentioned the importance of electing conservative judges as a talking point during his campaign speeches. One name on President Trump's shortlist of potential appointees to the Supreme Court was Texas Senator Ted Cruz.
During a speech in Minnesota Friday, Trump said he added Cruz to the list because he "had to make sure we have somebody that's going to get approved and the only person I could think of is Ted."
President Trump was allegedly not aware of Ginsburg's passing when he made the comment.
In an interview with Sean Hannity on Fox News Friday night, Senator Cruz said that Trump should make a nomination as soon as possible.
"We are one vote away from losing our constitutional liberties," Cruz said. "I believe that the president should, next week, nominate a successor to the court and I think it is critical that the Senate takes up and confirms that successor before election day."
Newsweek reached out to Senator Cruz's office for further comment.
Some lawmakers have stated that Ginsburg's vacant seat on the court should not be filled until after the presidential election. Connecticut Democratic Senator Richard Blumenthal tweeted that with the presidential election occurring within a few weeks, "there is no way that the United States Senate can or should act before the voters decide."
In 2018, Republican South Carolina Senator Lindsey Graham said during a forum hosted by The Atlantic that if a Supreme Court seat became open during the final year of Trump's term "and the primary process has started, we'll wait until the next election."
Ginsburg died Friday at the age of 87 as a result of pancreatic cancer. According to a statement issued by her family, Ginsburg said before her death that her most "fervent wish" was that she "not be replaced until a new president is installed."