An official with the Federal Election Commission (FEC) said Saturday morning there is "no evidence" of voter fraud, instead praising state and local officials and poll workers for running an election during the coronavirus pandemic.
"State and local officials and poll workers throughout the country really stepped up. And there have been very few complaints about how this election was run," said Ellen Weintraub, a Democrat and FEC commissioner. "Very few substantiated complaints, let me put it that way. There is no evidence of any kind of voter fraud. There is no evidence of illegal votes being cast."
Weintraub made the comments while appearing on CNN Saturday morning to discuss the 2020 election, which had dragged into its fifth day of ballot counting before the Associated Press and other media networks declared Democratic nominee Joe Biden as winner.
The AP called Pennsylvania for Biden just before noon ET, pushing him over the 270 electoral votes needed to secure the White House. President Donald Trump, comparatively, holds 214 electoral votes.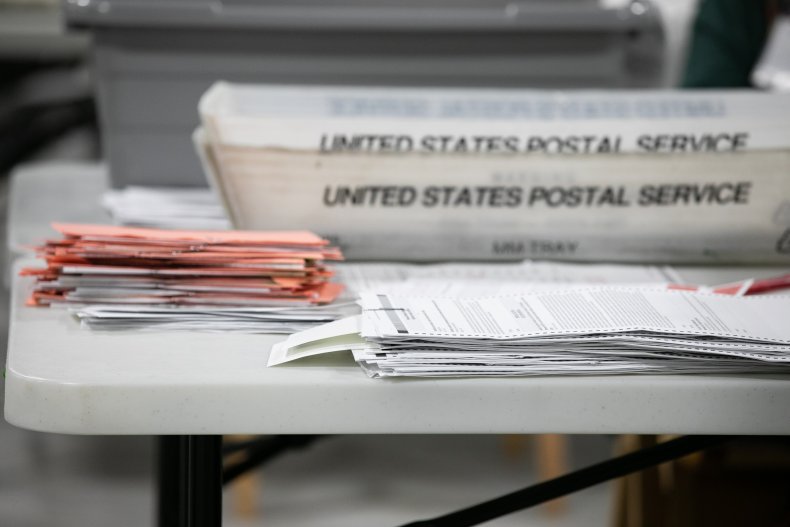 Trump and his campaign have made repeated unsubstantiated claims of voter fraud in several of the states he lost or appears to be losing. The Republican National Committee announced on Friday it had deployed "legal challenge teams" in Arizona, Georgia, Michigan and Pennsylvania, the New York Times reported.
The Trump campaign along with the Republican Party has filed around a dozen lawsuits to try and stop the counting of ballots, according to the Times. They don't appear to be gaining any traction in the courts, however, largely because the claims seem to be brought forth without any real evidence of wrongdoing.
Weintraub pointed to this Saturday morning, arguing that "people throughout the country, nonpartisan election experts," have hailed the election and how it was run. In Pennsylvania, for instance, members of the Republican Party have disagreed with the president's claims.
Trump campaign general counsel Matt Morgan alleged in a statement Friday morning that there were "many irregularities" in the state which included "having election officials prevent our volunteer legal observers from having meaningful access to vote counting locations."
But Jake Corman, the Republican head of Pennsylvania's state senate, told Fox News on Friday that he didn't have evidence of any misdoing. Pat Toomey, a Republican senator from Pennsylvania, said the same day that Trump's claims of widespread election fraud in both his state and the rest of the U.S. "are just not substantiated," The Hill reported.
"I'm not aware of any significant wrongdoing here," Toomey said. "Look, there are irregularities in every election. They tend to typically be very small and involve just a handful of ballots."
Both Corman and Toomey raised questions about the vote count's transparency, arguing that elections officials in Pennsylvania didn't allow poll watchers to get close enough to see what was going on during the vote count.
"As you may know, the election commission has chosen to keep observers too far away from the counting to actually observe the counting," Toomey said. "And my understanding is they persisted in that unreasonable policy even after a court order requiring that they allow observers to approach the counting."
Weintraub mentioned both Corman and Toomey's comments, telling viewers that "they would know" what's happening because "they're on the ground." Instead, the FEC official said Americans "should feel very proud of ourselves" for seeing a record turnout amid the pandemic.
Weintraub and others were concerned about how they would run an election during a pandemic, she said, but gave credit to poll workers and state and local officials for "stepping up" to ensure everything went as smooth as possible.