'No Free Labor': Contractor Defended for Making Family Pay for Renovation
Members of a popular internet flocked to the defense of one contractor who refused to renovate his father-in-law's bathroom for free.
In a viral Reddit post published on r/antiwork, Redditor u/rluzz001 (otherwise referred to as the original poster, or OP) said his services were unwillingly volunteered and described his wife's shock upon learning those services cost money.
Titled, "[Am I the a**hole] for telling my wife I'm not doing free work for my father in law?" the post has received more than 7,500 votes and 1,200 comments in the last day.
Beginning with the explicit disclaimer that he doesn't work overtime and does take on side work, the original poster said he was dismayed to learn he had been volunteered for the renovation and made it clear that the project would come at a significant cost.
"She gets off the phone with her father and says we're going to drop some stuff off and I can look at the bathroom floor that he wants done," OP wrote. "Flooring, new toilet, and new vanity and trim."
"I was annoyed that she volunteered me but said ok, you two can work out the payment," OP added.
After informing her that it'd require "a few hundred bucks," to fix up her father's bathroom, the original poster said his wife became irate and questioned how he could possibly charge family members for a substantial amount of work.
"She got all p**sed [and said], 'I'll never ask you for help again, god forbid you do a favor,'" OP wrote. "I said, 'This is not a favor. A favor is moving a fridge or couch. This is a project. I don't know what you think I do all day but the last thing I want to be is on my hands and knees doing flooring.'
"I don't feel bad at all since he's listing the house," OP continued. "No free labor. For anyone."
Last year, data collected by Resume Lab revealed that 93 percent of working professionals say they have provided cost-free services for family members and friends.
That same data, however, also revealed that more than half (53 percent) of those professionals thought they should have been paid for their work, and that a majority of workers under the age of 39 believe they should always be paid for their services.
In 2019, jobs website Ladders examined the relationships between these disgruntled contractors and family members who request—or expect—free work and offered two suggestions: discounted family rates that keep loved ones happy while still receiving compensation, or clear boundaries separating personal and professional matters.
But for some friends and family members, discounted rates are not discounted enough, and boundaries are rarely respected.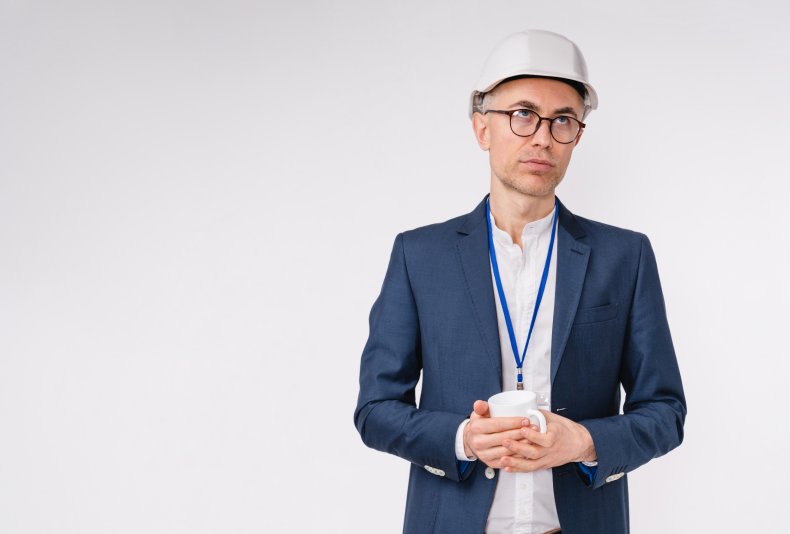 In an addition to his viral Reddit post, the original poster assured that the difference between getting paid to renovate his father-in-law's bathroom would not make him rich and that completing the project for free would not leave him penniless.
Rather, the original poster said the situation is a matter of principle, and that both his wife and father-in-law simply "don't get the message."
Throughout the viral post's comment section, Redditors echoed that sentiment and commended OP for holding his stance against family members.
"I'm an electrician by trade and my general rules is, if it's a friend or family member, and it's an emergency...I'll come take a look for nothing as a favor," Redditor u/Heatuponheatuponheat wrote in the post's top comment, which has received more than 4,000 votes. "If it's any kind of project...they pay half to two-thirds my normal rate."
"If the price is too high, they are welcome to hire someone out of the phone book and pay double or triple," they continued. "No family member should ever ask you to do days worth of work for free, and you should never expect to not be paid for your labor."
Redditor u/SassyVikingNA offered a similar response and shifted focus to the original poster's wife.
"Definitely not the a**hole," they wrote. "Her volunteering you for a major project without consulting you at all and expecting you to do it for free is not ok."
"If it's a favor she can do it then," Redditor u/TheRealOgScott chimed in.