No, Larry David Did Not Learn How to Skateboard Like a Pro—That's Tony Hawk
Sorry to disappoint, but that picture of Larry David skateboarding is unfortunately not real. Real life professional skater Tony Hawk dressed up as the Curb Your Enthusiasm funnyman for Halloween in 2019. Someone took pictures of him skateboarding in his simple yet brilliant costume, and naturally the internet went berserk.
"Happy Halloween! Quick question: Do you respect wood? I revere wood," Hawk wrote, quoting a 2009 episode of Curb Your Enthusiasm where David scoffs at someone who does not respect wood.
Hawk dressed in khaki pants, brown sneakers, a blue collared shirt and sports jacket. He completed the iconic look with a wig/bald cap that mimics the comic's hairline.
What makes this charade even more interesting is the fact that 2019 wasn't the first time the pro skater donned "the David." Hawk dressed as David and posted pictures skateboarding in 2016 as well.
The photo of Hawk skating as David recently recirculated on Reddit, and users were entertained by Hawk's costume and execution.
"I could swear he's doing those Larry David hands on purpose," one user wrote about David's gesturing. "That's the part that's killing me. Those are absolute LD hands," another agreed.
Others were also impressed with Hawk's skateboarding talent. "Thing is, Tony's Gonna still be doing this shit when be legit looks like that," one user said. "S***, I'm surprised he can still do it in his 50s. You'd think after doing this for 40 years his knees would be done," another wrote.
"In my 40s, haven't touched a skateboard in 20-something years, and they twinged a little at the thought," a third chimed in. "My man's built different."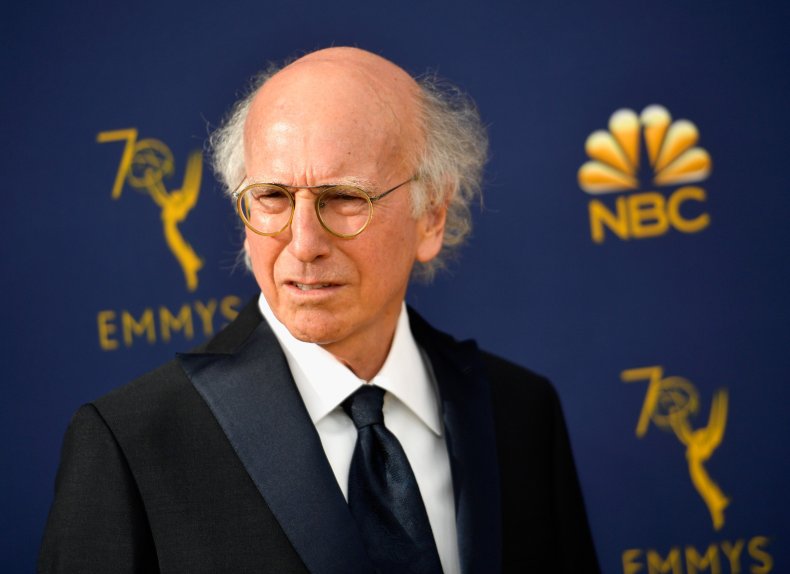 The photos also made their rounds on Twitter, captivating all. "Tony Hawk as Larry David is the best thing I've seen all 2020, maybe my whole life," someone tweeted.
"pretty pretty .. pretty pretty good," one user commented, quoting one of David's most quotable lines.
It seemed that several users also mistook David for Vermont Senator Bernie Sanders. "imma be honest i thought it was bernie (sic) sander for a second," one pointed out.
Someone else joked last year that they were going to tell their kids that the picture of Hawk skating as David was actually the senator.
Even Monica Lewinsky seemed impressed by Hawk-as-David.
When the costume originally made its rounds on the internet, one person said they didn't know "they needed this" and honestly, we still need it now.