No #MeToo up Here: Majority of U.S. Flight Attendants Have Been Sexually Harassed, Survey Finds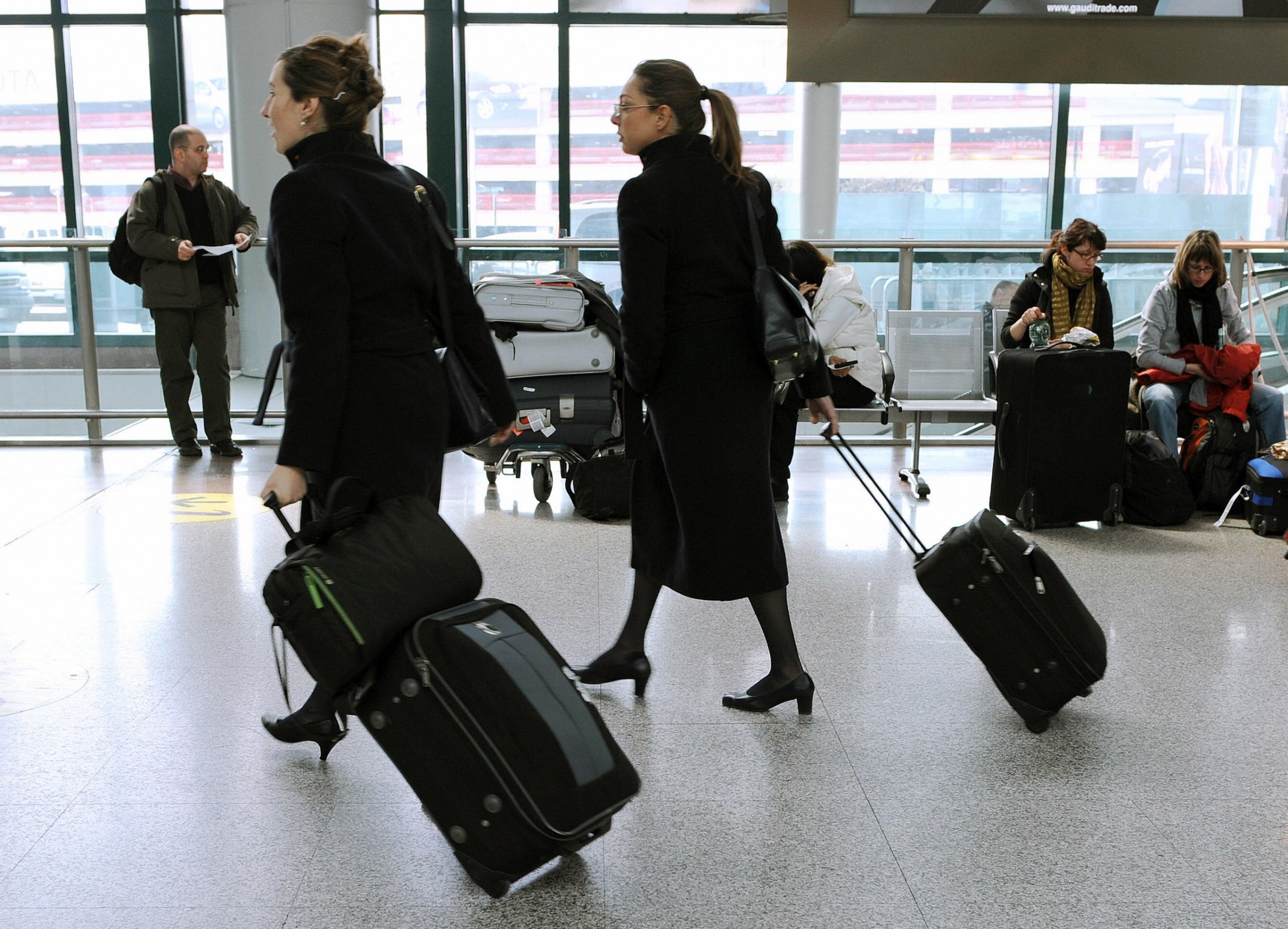 "Nasty, unwanted, lewd, crude" and "inappropriate." That is how U.S. flight attendants describe the harassment and abuse they have faced from passengers in a new study that unfolds the true extent of the problem.
In the wake of the #MeToo movement, a survey conducted by the Association of Flight Attendants (AFA) to determine how prevalent sexual harassment is in the airline industry has found that the majority of U.S. flight attendants have experienced sexual harassment and abuse.
One out of three (35 percent) of the 3,500 flight attendants who participated said they had experienced verbal sexual harassment within the last year, with many saying they had experienced lewd remarks from passengers five times or more in the same amount of time.
One in five (18 percent) flight attendants said they had been subject to physical harassment within the last year, including having their breasts grabbed and their buttocks and crotch areas touched by passengers. Others said they had been lunged at or cornered by passengers and subjected to unwanted hugging, kissing and humping.
The abuse also included being "subjected to passengers' explicit sexual fantasies, propositions, request for sexual 'favors' and pornographic videos and pictures."
Despite the high prevalence of abuse, however, as many as 68 percent of flight attendants said they saw "no efforts" being made by airlines to address workplace sexual harassment over the last year.
Most said that there was limited to no training on how to deal with harassment and said their most common response to verbal and physical harassment was to "avoid further interaction with the passenger." Others said they addressed the harassment directly with the passenger or would ignore it and attempt to diffuse the situation.
The AFA study, conducted online between February 27 and March 26, surveyed thousands of flight attendants from 29 U.S. airlines. It sought to measure an issue that has long been acknowledged, but rarely quantified, when women in customer-facing employment have been subject to unwanted attention, harassment and assault.
In the airline industry, the issue is particularly acute in no small part due to its history of blatantly sexist hiring practices. In the 1960s, it became commonplace for airlines to post job openings seeking "single" females in their 20s, listing height and weight requirements.
One such ad for an opening with Eastern Airlines listed in The New York Times in 1966 sought "a high school graduate, single (widows and divorcees with no children considered), 20 years of age (girls 19 1/2 may apply for future consideration). 5'2" but no more than 5'9", weight 105 to 135 in proportion to height and have at least 20/40 vision without glasses."
Related: All 22 female senators blast male leaders for inaction on sexual harassment
In the wake of the #MeToo movement, AFA President Sara Nelson has said the airline industry must do more to "eradicate sexism and harassment" faced by flight attendants.
"While much of the coverage of the #MeToo movement has focused on high-profile cases in the entertainment industry and politics, this survey underscores why AFA has long been pushing to eradicate sexism and harassment within our own industry," Nelson said in a statement shared online.
"The time when flight attendants were objectified in airline marketing and people joked about 'coffee, tea, or me' needs to be permanently grounded. #TimesUp for the industry to put an end to its sexist past," she said.
Nelson said that the widespread abuse not only takes a toll on workers, but also undermines the ability of flight attendants to perform their crucial roles when it comes to ensuring the safety of passengers.
"Flight attendants are first responders. Their authority when responding to emergencies is undermined when they are belittled and harassed," Nelson said.
"Likewise, harassment makes it more difficult for flight attendants to intervene when passengers are harassed by other passengers. Flight attendants must be confident that airline executives will back them up when they respond to and report harassment of crew and passengers," she added.
The AFA has issued a call to all members of the airline industry, asking them to "step up to combat harassment and recognize the impact it has on safety."
It applauded steps taken by Alaska, United and Spirit airlines, which have all begun working closely with the union to address workplace harassment and said it was time for other airlines to do the same.