'No Time to Die': What Daniel Craig Has Said About the Movie Being Delayed
No Time to Die was one of the first films to announce that it was moving its release date at the start of the year as the true implications of the coronavirus began to become clear.
However, its second release date last week was even more troubling, as it was followed by the news that Cineworld was going to close 127 of its Cineworld and Picturehouse Cinemas in the U.K. and Ireland as well as its 536 U.S. Regal cinemas.
In the follow-up to the controversial move of moving the Bond movie to April 2021, actor Daniel Craig appeared on The Tonight Show Starring Jimmy Fallon, where he spoke about the film's delay.
"This thing is just bigger than all of us," the James Bond actor said, "we want to release the movie at the same time all around the world and this isn't the right time. So fingers cross April 2 is going to be our date."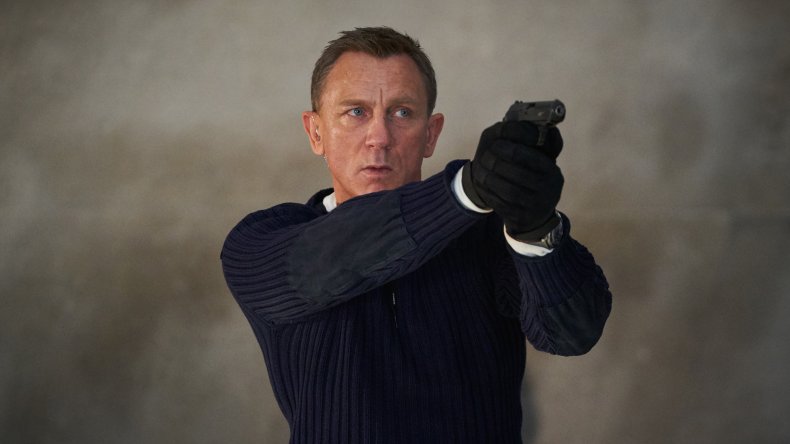 However, this idea that the makers of the film want to "release the movie at the same time all around the world" is not quite the case. Bond movies have early always has staggered release dates, with the U.K. getting the movie a few weeks before it opens in the U.S.
The last Bond movie Spectre, for example, opened on October 26 in Britain and November 6 in America.
Plus, the last release date for No Time to Die before it moved would have had it open on November 12 in the U.K. and November 20 in the U.S.
Craig is the most high-profile actor from the upcoming movie to speak about the delayed release date of Bond 25. His co-star Lashana Lynch, for example, still has a tweet featuring the movie's November release date as her pinned tweet at time of writing:
The news that the movie would be delayed was announced via a statement from the film's team, reading: MGM, Universal, and Bond producers, Michael G. Wilson and Barbara Broccoli, today announced the release of No Time To Die, the 25th film in the James Bond series, will be delayed until 2 April [2021] in order to be seen by a worldwide theatrical audience.
"We understand the delay will be disappointing to our fans but we now look forward to sharing No Time To Die next year."
The moving of the release date of No Time to Die means a 66-month gap (five years and six months) between Bonds 24 and 25. This is the longest gap between Bond film release dates since the 77 month (six years, five months) break between 1989's Licence to Kill and 1995's Goldeneye, and only the second time there has been five years between instalments of the franchise.