Fox News host Tucker Carlson on Tuesday night ended an interview with a former New York City corrections officer after the guest criticized former Minneapolis police officer Derek Chauvin for using excessive force when he killed George Floyd.
On Tuesday afternoon, a jury found Chauvin guilty of second-degree unintentional murder, third-degree murder and second-degree manslaughter. Footage of the incident showed Chauvin kneeling on Floyd's neck for over nine minutes as he gasped for air. The incident triggered a nationwide reckoning and protests around the country against police brutality and systemic racism.
In an interview with ex-corrections officer Ed Gavin on Tucker Carlson Tonight, the host started by asking, "Who's going to be a cop now, do you think?"
"I think people will still become police officers. This really is a learning experience for everyone," Gavin said, before pivoting to criticizing Chauvin.
"Let's face it, what we saw in that video was pure savagery," the ex-corrections officer said. "I mean, the documentary evidence shows the police officer putting his knee on the perpetrator's neck while he was rear cuffed and his stomach was on the ground, causing positional asphyxia. I'd like to see more training for police. I'd like to see the police trained as EMTs, like in the Fire Department."
Gavin also expressed support for the jury's guilty verdict.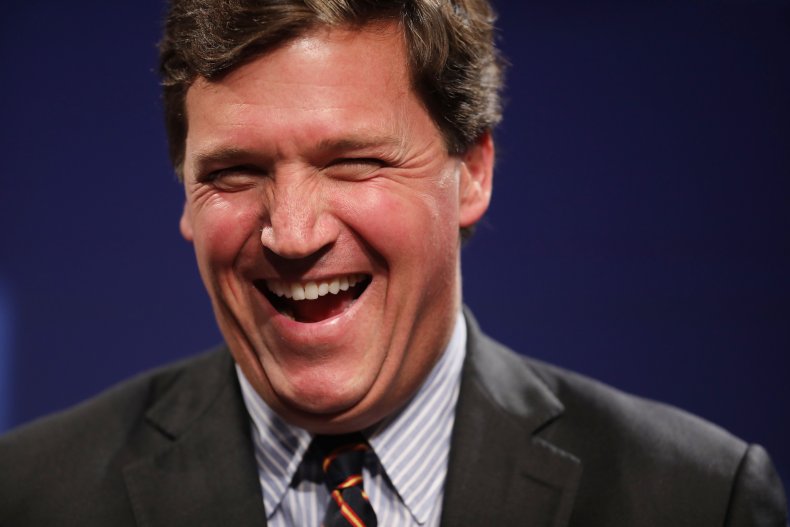 He said: "I've used force on literally over 500 people in my 21 year career in the New York City Department of Correction and in the New York City Sheriff's Department, I've never had anyone go unconscious. That was clearly unjustified use of force. I think the verdict was just, I think we had documentary evidence, we had testimonial evidence and it was an open and shut case. Moving forward, we need to..."
Carlson then interrupted the guest, challenging his position. "How about enforce the law, do we need to do that?" he asked. "Slow down, do we enforce the law? Let's say people are going through the window at Macy and the cops are just standing there, do they resign? ... When do they start doing something about it and protect everybody else, not just George Floyd?"
"I want police to protect people," Gavin explained, "but specifically what we're dealing with here, we're dealing with a person in custody, who is handcuffed, he was subdued. At that point, we have to take a different tact. One of the things I'm trying..."
"Yeah, yeah, yeah I'm totally willing to believe that, yeah," the conservative host said, interrupting again.
Gavin reiterated that Chauvin had used excessive force, prompting Carlson to abruptly end the interview.
"I just think that it was excessive and it shouldn't have happened. One more thing...," he said.
Carlson interrupted for a third time, saying, "Yeah but the guy that did it looks like he's going to spend the rest of his life in prison so I'm kind of more worried about the rest of the country, thanks to police inaction, in case you haven't noticed, is like boarded up. Ahahaha! That's more my concern. But I appreciate it, Gavin, thank you."
"Look, look," Gavin said, as he was cut off screen.
"Nope! Done. Thank you," said Carlson.
Newsweek reached out to Fox News for comment. This story will be updated with any response.