The North American Aerospace Defense Command (NORAD) announced on Friday that it will track Santa's Christmas Eve route despite the government shutdown.
"In the event of a government shutdown, NORAD will continue with its 63-year tradition of NORAD Tracks Santa on Dec. 24. Military personnel who conduct NORAD Tracks Santa are supported by approximately 1,500 volunteers who make the program possible each and every year," NORAD tweeted on Friday.
A partial government shutdown took effect at midnight on Friday after the House and Senate failed to pass a spending bill. President Donald Trump maintained he would not sign a spending bill that failed to include $5 billion for a border wall.
While government employees considered "essential" would continue to work during a shutdown, more than 420,000 federal employees would have to work without pay and another 380,000 would be furloughed, CBS News reported.
Employees forced to work without pay were set to receive back pay. The House was expected to follow in the Senate's footsteps by passing legislation that ensured workers received back pay. Depending on how long the government shutdown lasts, furloughed employees may miss a check.
Friday's partial government shutdown was the third government shutdown in 2018, CNN noted. Congress members were expected to meet on Saturday on Capitol Hill in a bid to agree on a plan to fund the government.
House Minority Leader Nancy Pelosi and Senate Minority Leader Chuck Schumer called it a "Trump shutdown" in a statement realized shortly after midnight. The Democratic leaders vowed to "swiftly pass legislation to re-open government in January" with the new House Democratic majority.
NORAD receives its funding from the Department of Defense, which had a full year of funding, The Hill reported. The Department of Defense does not stop operating if the government shuts down.
NORAD's Santa Tracker follows Santa's location across the world on Christmas Eve. The tracker shows Santa's next stop and even his expected arrival time in different locations. NORAD's Santa Tracker website also provides the weather at the North Pole and a running count of how many gifts Santa has delivered.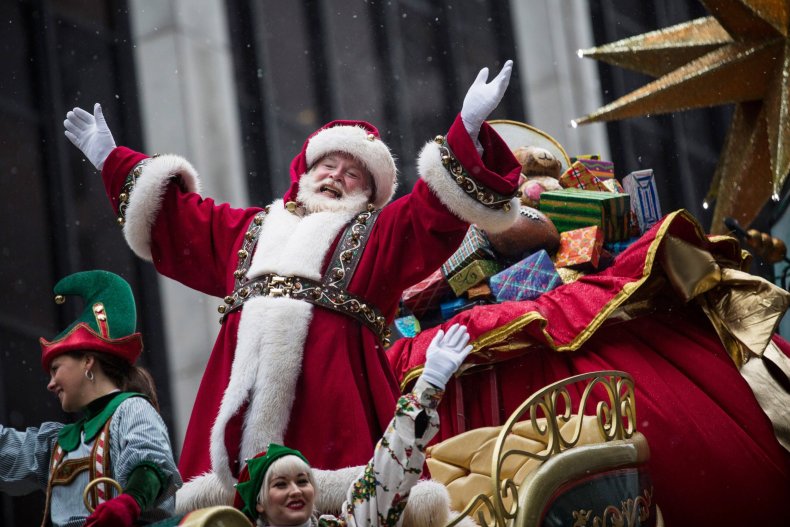 Children can watch movies, listen to holiday songs and learn about NORAD and Santa Claus on NORAD's Santa Tracker website. The tracker is set to go live at 12 a.m. MST on December 24.