'Normal New York City conversation,' Chris Christie Says of Trump's Alleged Interference With James Comey in Russia Investigation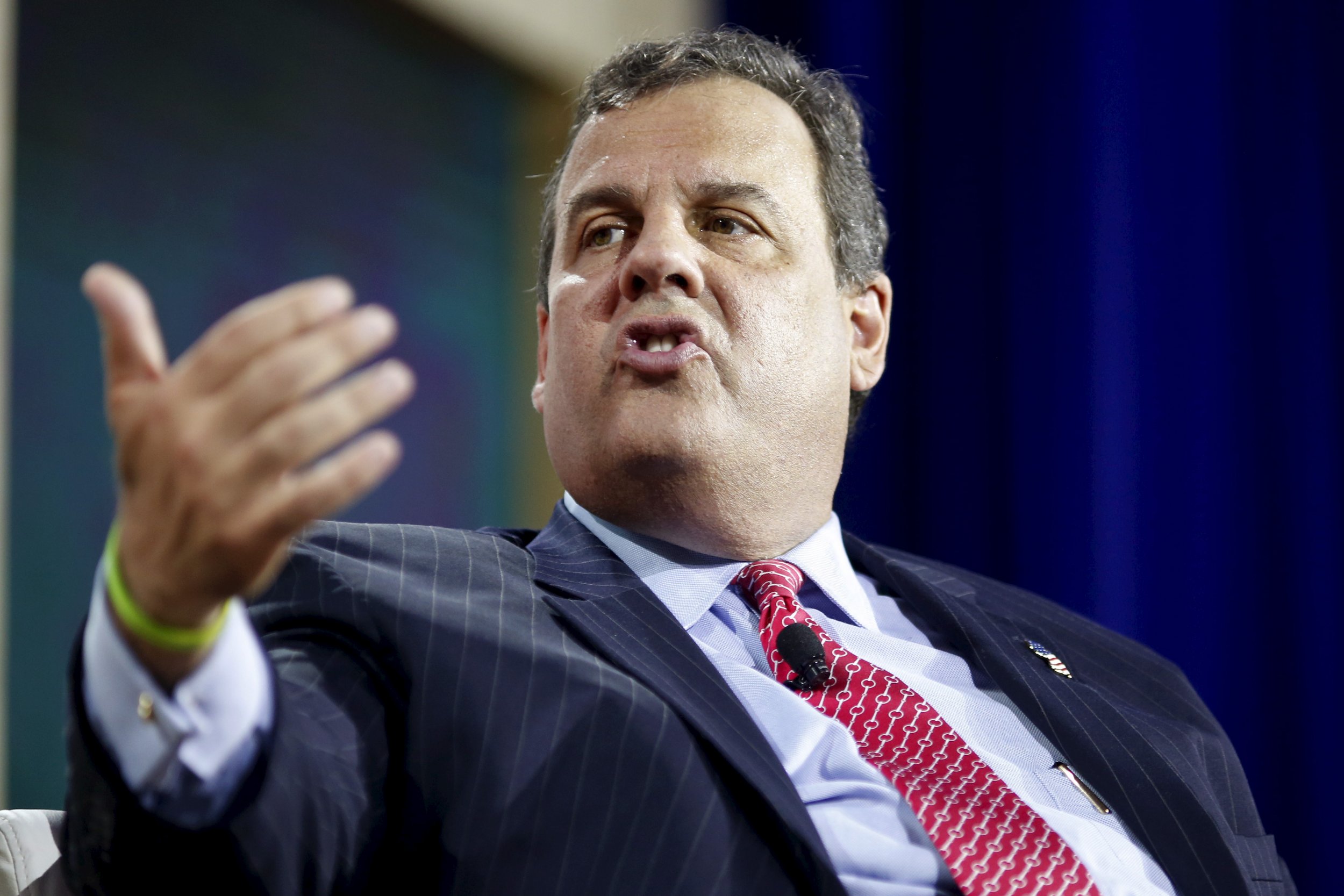 You call it "obstruction of justice," Chris Christie calls it "normal New York City conversation."
President Donald Trump has few, if any, surrogates as loyal and willing to endure humiliation as the combative New Jersey governor, once himself a truth-telling aspirant to the Oval Office. On Wednesday afternoon, as the nation digested the damning prepared testimony fired FBI Director James B. Comey will deliver on Thursday to the Senate Intelligence Committee, Christie appeared on MSNBC, where he was interviewed by former Republican operative Nicolle Wallace on her afternoon show.
His mission was to downplay Trump's transparent attempt to have Comey drop at least part of his investigation into his campaign's alleged ties to Russia.
The mission was not accomplished, at least according to Twitter reviews.
Christie, who cultivates a no-nonsense demeanor in public and has long been the subject of questions over his alleged involvement in the Bridgegate scandal, urged the public to "relax a minute" before rushing to judgment about any potential transgressions by the man who bested him in the Republican primary last year. He also suggested that because Americans had elected an "outsider," they should expect him to behave like one. It was not clear if that expectation should include the flagrant violation of federal law, which is what Comey appears to describe in his testimony—on repeated occasions.
Related: Is Trump a role model?
Some speculated that Christie was "auditioning" to replace press secretary Sean Spicer. Speculation about Spicer's job security has been ceaseless since he first took to the podium the day after Trump's inauguration to transparently inflate the size of the crowd on the National Mall.
At one point, Christie pounced on Wallace for suggesting that Trump, not his campaign, was being investigated. "If you're going to use big and important words, you gotta use 'em right," he said.
It is not clear what, exactly, Christie saw as "normal" Manhattan gab on the part of Trump. Perhaps it was his demand for loyalty, made during a January 27 dinner and described in detail by Comey in his prepared remarks. Or his lobbying on behalf of embattled Director of National Intelligence Michael Flynn on February 14. There was also a March 30 phone call, imploring Comey to "lift the cloud" of the Russia investigation.
Maybe it was the apparent reference to salacious kompromat some believe shows Trump in a sexually compromising situation in a Moscow hotel room (no outlet has been able to definitively confirm the existence of such material).
"He said he was considering ordering me to investigate the alleged incident to prove it didn't happen," Comey writes, explaining that he thought this a bad idea, "because it was very difficult to prove a negative."
Again, it's hard to say what, of the above, seemed perfectly ordinary to Christie, a former federal prosecutor. While some may buy that explanation, many more are likely to side with CNN legal analyst Jeffrey Toobin, who said on Wednesday afternoon, "If that isn't obstruction of justice, I don't know what is."
Luckily, Twitter was there to help Christie, even if no such help was sought.
Many compared "normal New York conversation" to "locker room talk," the euphemism some defenders of Trump used to describe his description of sexual assault on the infamous Access Hollywood tape that was supposed to doom his bid for the White House but, for some reason, didn't.