North Carolina GOP Chair Michael Whatley Sees Richard Burr Continuing as Leader of Party Despite Censure
North Carolina GOP chair Michael Whatley is advising people to not read further into Senator Richard Burr's censure past condemnation of his vote to convict former President Donald Trump
Burr, who is not running for re-election in 2022, was one of seven senators who joined Democrats in voting to convict Trump and was met with a swift censure from his home state's Republican Party. The formal reprimands prompted calls of hypocrisy over Republican attempts to "cancel" legislators they disagreed with, Whatley denied Burr's censure would have a broader impact on his political future.
"Richard Burr has been a leader in the North Carolina Republican Party for over 20 years he will continue to be a leader in the North Carolina Republican Party," Whatley told CNN's John Bergman on Tuesday morning. "I don't think this is a statement against Richard Burr as a senator, I think this is a statement that we disagree with that particular vote."
Burr has represented North Carolina in the Senate since 2005 and spent the 10 years preceding that as a member of the House of Representatives. In his final term in office, Burr surprised many when he voted to convict Trump on Saturday.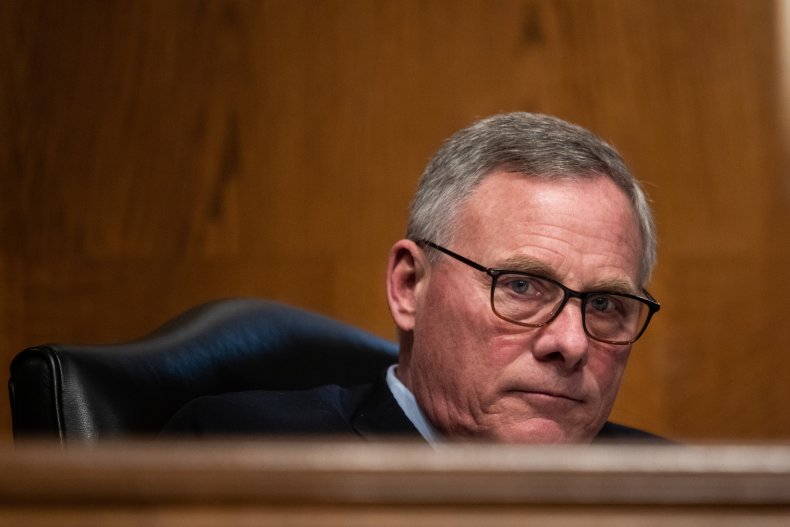 The North Carolina senator was the only person to vote to convict Trump after voting twice to dismiss the case against him on grounds it was unconstitutional. A belief he still holds, Burr said in a statement that the question of constitutionality was settled when the Senate voted to move forward with the trial, making his new role determining whether House managers sufficiently made their case against Trump.
"I have listened to the arguments presented by both sides and considered the facts. The facts are clear," Burr said in a statement. "The evidence is compelling that President Trump is guilty of inciting an insurrection against a coequal branch of government and that the charge rises to the level of high Crimes and Misdemeanors."
Two days later, the North Carolina GOP unanimously voted to censure Burr. In a short statement announcing the censure, the state party said they agree with the majority of Republicans in Congress that the Senate doesn't have jurisdiction over a former president's trial.
"It is truly a sad day for North Carolina Republicans," Burr said in a statement after the censure. "My party's leadership has chosen loyalty to one man over the core principles of the Republican Party and the founders of our great nation."
Ahead of the vote, Whatley told Bergman he spoke with more than 100 leaders across North Carolina and found there was "universal disapproval." Party leaders were "shocked and disappointed" with Burr's vote, according to Whatley, and the party wanted to issue a statement expressing their disagreement.
When pushed on Burr falling victim to the cancel culture that Republicans widely condemn, Whatley denied the censure fit the bill. People being kicked off social media or losing jobs is "entirely different" from the North Carolina GOP's statement, according to Whatley.
"We're not canceling anything, We're saying we disagree with one particular vote," he said.