North Korea Claims Successful Nuclear Test, Seoul Security Council Meets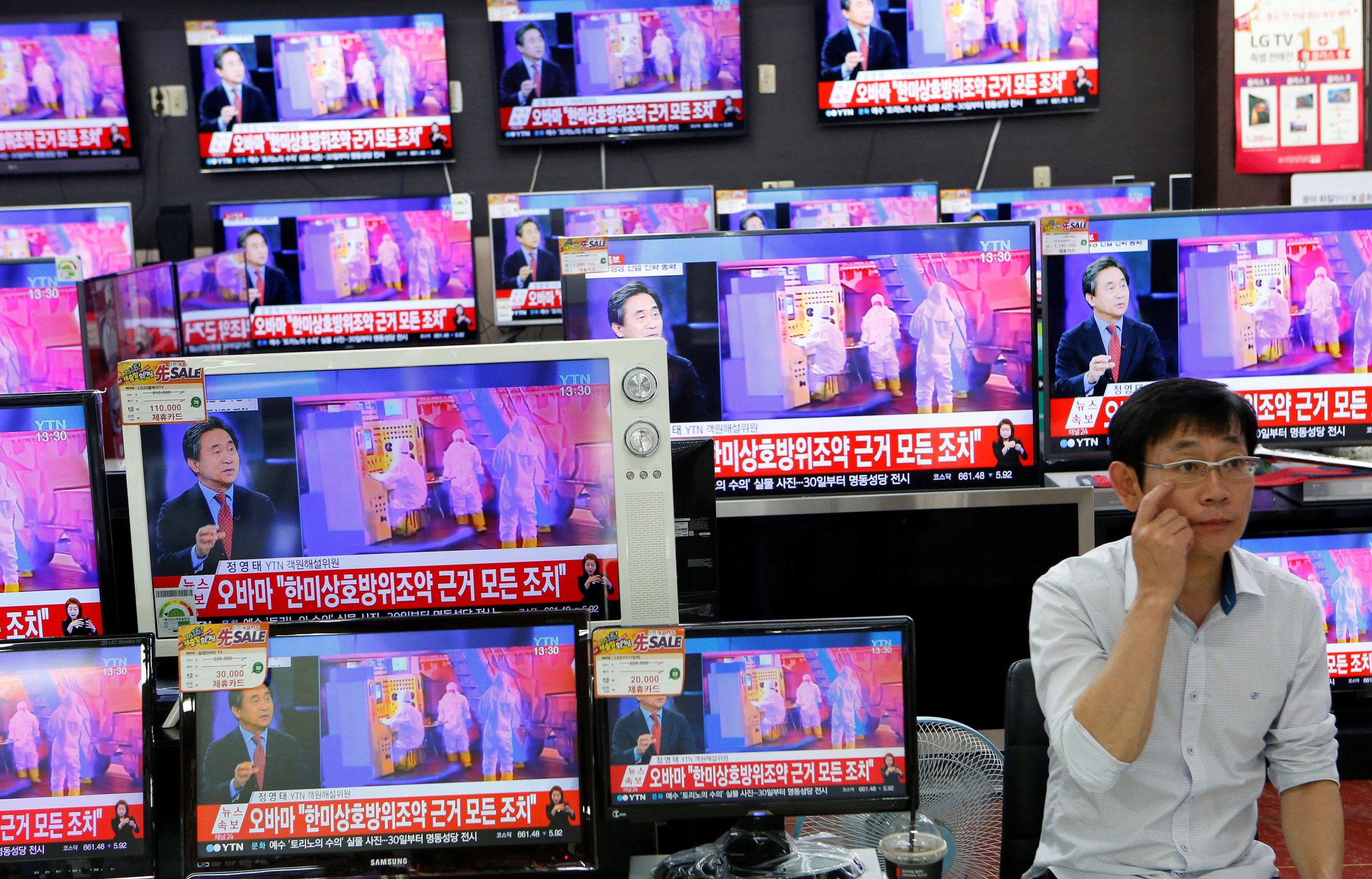 North Korea boasted Friday that is has "successfully" carried out a nuclear warhead explosion test, hours after South Korea reported an earthquake near its neighbor's northeastern nuclear site.
The North Korean regime has been striving to develop military nuclear capabilities and it appears Pyongyang has made a huge leap forward, despite several sets of U.N. sanctions imposed on the country following previous attempts. The blast coincided with the North's national holiday, an annual occasion that Pyongyang uses to ramp up its shows of military might.
Initially, regional media was alarmed after recording a sudden earthquake Friday morning, exceeding a magnitude of five on the Richter scale, near North Korea's Punggye-ri underground nuclear test site.
The rogue nation confirmed later that the earthquake was a nuclear test that brought them closer to mounting a nuclear warhead on a ballistic missile, a government statement on the state-run Korean Central News Agency (KCNA) read.
"This has definitely put on a higher level (North Korea's) technology of mounting nuclear warheads on ballistic rockets," the statement said.
South Korea Prime Minister Hwang Kyo-ahn called an emergency security meeting in Seoul to discuss the test, as the foreign ministers of both South Korea and Japan agreed "additional" action against Pyongyang's tests, although specifics were not given.