North Korean Boat Attacks Russian Ship in Latest East Asia Border Clash
A North Korean vessel attacked a Russian border police ship in what was the latest dramatic standoff along the tense, sometimes disputed borders of Northeast Asia.
In a statement sent Tuesday to the state-run Tass Russian News Agency, Russia's Federal Security Service (FSB) said that the "crew of a North Korean vessel [with over 45 people onboard] carried out an armed attack on the members of a monitoring group of the border guards' ship" in the Sea of Japan, known to the Koreas as the East Sea. As a result, "three servicemen received various injuries," according to the service.
Russian border guards then reportedly detained the attacking ship, as well as another North Korea ship and 11 motorboats, accusing them of poaching within Russia's exclusive economic zone
The Russian Foreign Ministry was set to summon the North Korea charge d'affaires over the incident, according to the RIA Novosti news outlet.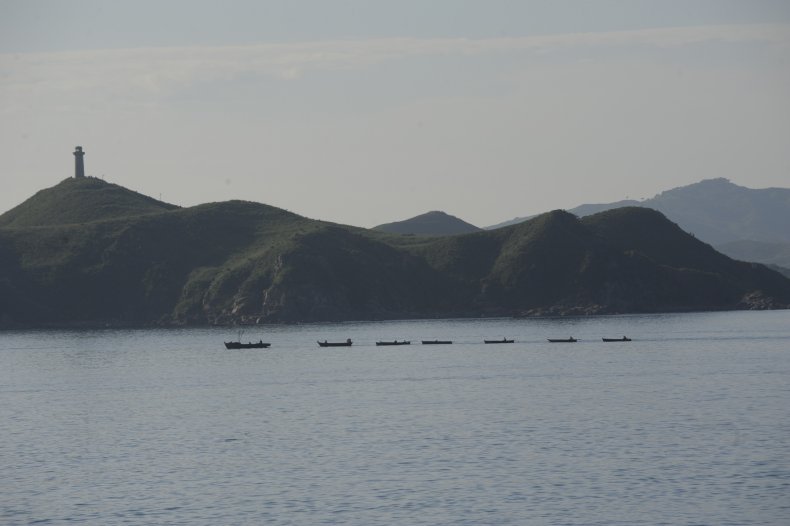 The Sea of Japan has been the setting for a number of international incidents involving foreign vessels accused of straying across economic boundaries to illegally fish. North Korea and Russia have been involved in a number of clashes involving border guards and fishing vessels, including a deadly 2016 incident that saw the FSB open fire on North Koreans allegedly entering Russian waters in the Sea of Japan, but disputes were not limited to these two countries who traditionally enjoy cordial relations.
Earlier this week, the Japanese coast guard revealed that a suspected North Korean vessel threatened to open fire on its personnel with a rifle late last month, leading Tokyo to issue a protest to Pyongyang via Japan's embassy in China. As reports emerged Tuesday of the latest clash involving North Korea and Russia, the official Korean Central News Agency cited a North Korean Foreign Ministry spokesperson who defended his country's actions.
"On August 23 and 24, the patrol boat and ships of Japan Coast Guard were chased out by the self-defensive measures of the DPRK when those made illegal intrusion into our exclusive economic zone," the spokesperson said, using the acronym for Democratic People's Republic of Korea, North Korea's official name. "The expulsion of the Japanese ships from our zone is a just and righteous exercise of our sovereign rights."
In January, Japan's coast guard detained two suspected North Korean fishermen off the country's northern coast and in June it said that it had forced more than 300 North Korean boats out of Japan's exclusive economic zone in less than a month's time, sometimes using water cannons. That same month, the South Korean government issued an apology to its people after a North Korean boat managed to dock undetected in the port of Samcheok.
Though tensions have significantly calmed in recent years, maritime feuds have long been a flashpoint for the two rival Koreas. North Korea also seized a Russia-flagged ship with 15 Russians and two South Koreans in July, but released the boat and its crew days later.
Japan and South Korea have at the same time faced off with a wave of Chinese fishing vessels accused of entering their respective territories, and such encounters were not limited to the sea. Also in July, Russian and Chinese aircraft conducted a historic joint patrol over the region, compelling both Japan and South Korea to scramble their fighters jets after a Russian surveillance plane allegedly flew over a contested set of islands claimed by both Tokyo and Seoul, who also criticized one another for responding.
The Northeast Asia region has witnessed balance of power shifts in recent years, with South Korea gradually seeking reconciliation with its Cold War-era northern rival and at the same time increasingly drifting away from fellow U.S. ally Japan over a dispute involving the Japanese empire's use of forced labor and so-called "comfort women" during World War II. At the same time, China and Russia have also grown closer in hopes of countering U.S. military presence in the Asia-Pacific.