North Korea Says It Might Cancel Trump Meeting Over U.S., South Korea Military Drills: Report
North Korea has threatened to back out of a planned summit with the United States and President Donald Trump, according to a Tuesday report from South Korea's Yonhap News Agency.
The North has said it might withdraw from the scheduled talks because the U.S. and South Korea carried out joint military drills. It was also reported that North Korea has canceled its planned talks with South Korea scheduled for Wednesday over drills it claimed were "a rehearsal for invasion of the North and a provocation amid warming inter-Korean ties," according to a Yonhap article citing North Korean state media.
The upcoming summit between North Korean leader Kim Jong Un and Trump is scheduled for June 12 in Singapore. The Washington Post's John Hudson tweeted that a State Department spokesman told him that "North Korea previously accepted the need of military exercises" and that the U.S. was still readying itself for the planned summit.
The meeting has been seen as chance to help bring peace to the Korean Peninsula, but it also involved a fair amount of risk. The North and the U.S. have traded provocations and threats for quite some time until recent improvements in the relationship.
"Our eyes are wide open with respect to the risks, but it is—it is our fervent hope that Chairman Kim wants to make a strategic change, a strategic change in the direction for his country and his people," Secretary of State Mike Pompeo said Sunday on Fox News. "And if he's prepared to do that, President Trump is prepared to assure that there's going to be a successful transition."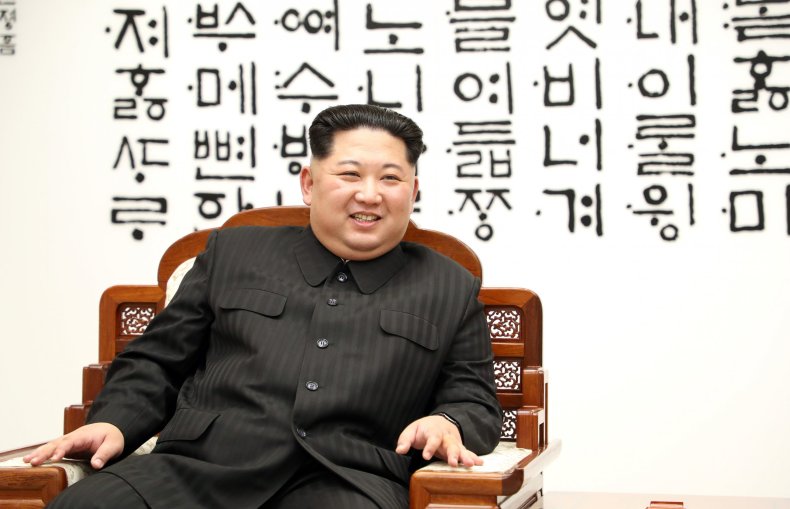 There have been recent signs of a de-escalation of tensions between the U.S. and North Korea, with the North releasing three Americans it had been holding. Most recently, satellite imagery seemed to show the North was working on dismantling its only known nuclear-testing facility. Earlier Tuesday, North Korea told the United Nations disarmament body that it would join efforts to completely ban tests of nuclear weapons, according to Agence France-Presse.
Kim had already met with South Korean President Moon Jae-in in an effort to work toward a Korean peace deal.
Update: This story was updated to include information about the State Department's response to the report that North Korea had threatened to cancel the planned summit.
North Korea Says It Might Cancel Trump Meeting Over U.S., South Korea Military Drills: Report | World