North Korea Conducts Successful Test of Long-Range Cruise Missile: State Media
North Korea conducted a successful test of a "new type" of long-range cruise missile this weekend, according to the state-run Korean Central News Agency (KCNA) on Monday local time.
The missiles hit their targets after flying for 7,590 seconds and about 930 miles above the land and water of the reclusive country during the tests conducted on September 11 and 12, KCNA reported. Officials had been developing the missiles for two years before the test.
"The efficiency and practicality of the weapon system operation was confirmed to be excellent," KCNA said, adding that the new missiles offer "strategic significance of possessing another effective deterrence means for more reliably guaranteeing the security of our state and strongly containing the military maneuvers of the hostile forces."
North Korea launched two ballistic missile tests within one week in March, which were widely considered to be an effort to send a message to the Biden administration. At the time, South Korea's joint chiefs of staff said that North Korea fired a couple of short-range missiles from the ground that traveled about 280 miles, hitting an altitude of 37 miles.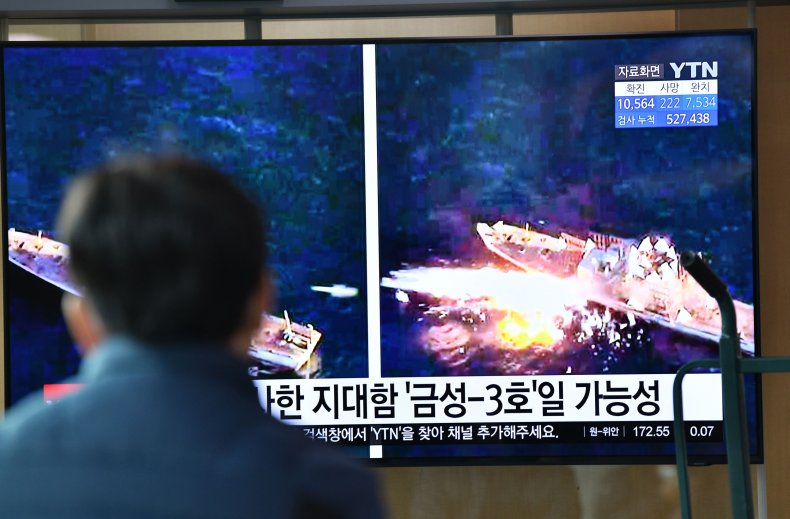 Denuclearization talks have stalled since 2019 and Pyongyang has continued to accuse the U.S. and South Korea of enacting "hostile" policies against the reclusive nation.
South Korea's foreign ministry said Friday that it will meet with officials from North Korea, the U.S., and Japan to discuss moving toward breaking the protracted standoff over denuclearization.
"The three countries are expected to have in-depth discussions on ways to promote cooperation to stably manage the situation of the Korean Peninsula and resume the peninsula peace process at an early date," Noh Kyu-duk, South Korea's special representative for peace and security affairs, said in a statement.
As the country wrestles with the pandemic and U.S.-led economic sanctions over its nuclear weapons program, North Korea's Supreme Leader Kim Jong Un was seen at a parade on Thursday looking energetic and thinner than in previous public appearances. Experts say Kim's weight loss was due to his own efforts to improve his shape, rather than health issues.
The Biden administration said it will seek to achieve diplomacy with North Korea but has refused to ease sanctions. After a U.N. watchdog reported that North Korea seems to have reactivated a nuclear reactor, a senior Biden administration official stressed an urgent need for dialogue between the two countries.
Newsweek reached out to the State Department for comment.