Are North Korea and Japan Going to War? Kim Jong Un's Regime Launches Missile Over Japanese Airspace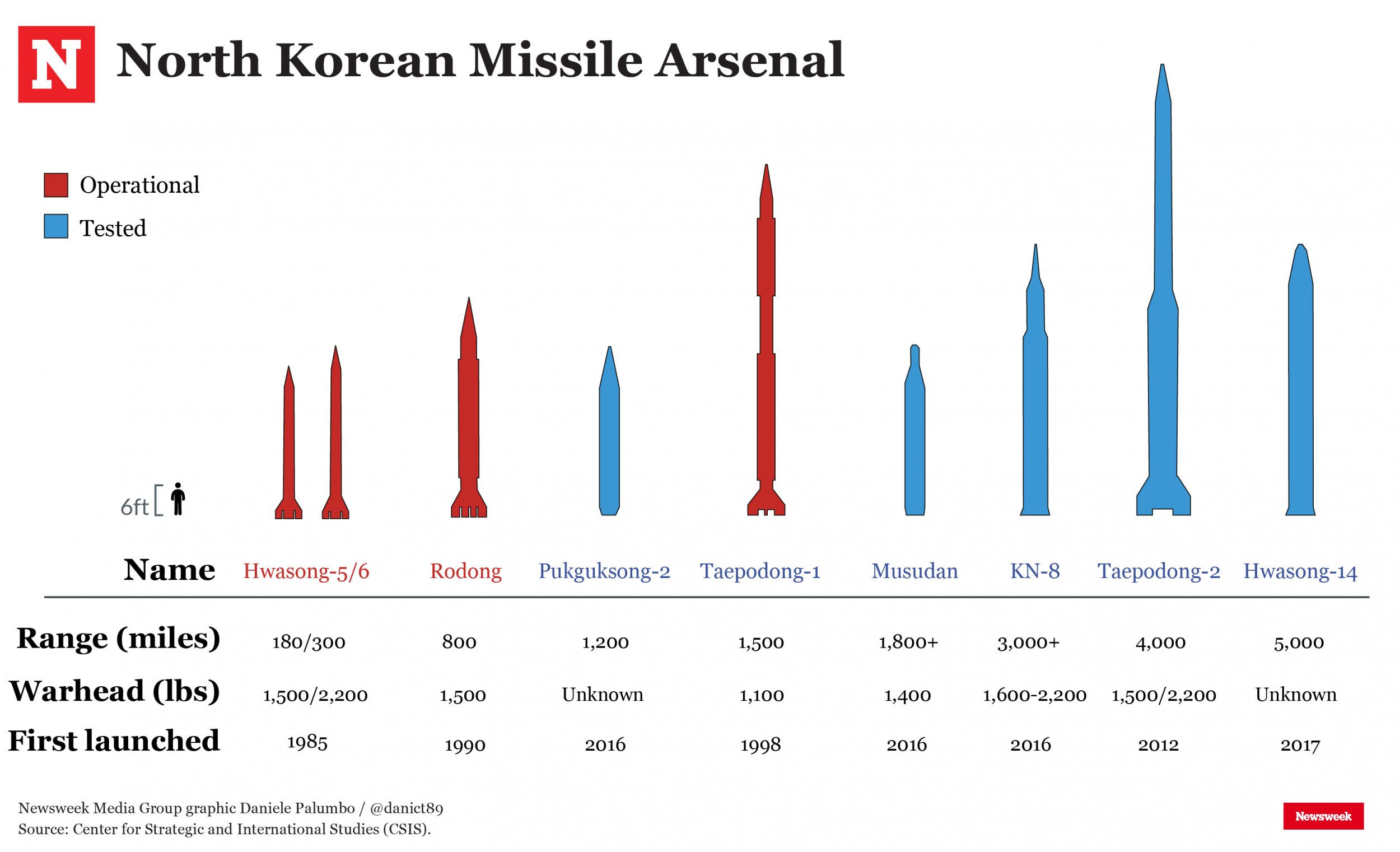 North Korea has fired a ballistic missile over Japan, in the face of fresh sanctions against the isolated nation, according to the Japanese and South Korean governments. The missile was launched from the capital Pyongyang on Thursday just days after the U.S. announced additional sanctions against North Korea for carrying out a successful test of a hydrogen bomb capable of being fitted to an intercontinental ballistic missile.
Prior to that nuclear test, North Korea last month launched a missile over Japan in an act condemned by the United Nations at the time as "not just a threat to the region but all U.N. member states," The New York Times reported.
According to a statement from the South Korean military Thursday, the missile is thought to have reached an altitude of 770km (478 miles) and travelled around 3,700km, with the Japanese government reporting the missile landed 1,240 miles east of Hokkaido. The chief cabinet secretary to Japanese Prime Minister Shinzo Abe, Yoshihide Suga, told The New York Times the country "absolutely cannot accept the repeated outrageous provocative actions by North Korea."
He added that Japan had spoken with Pyongyang, "conveying the strong fury of the Japanese people as well as condemning the action with the strongest words."
The latest test is set to further escalate tensions in the region, as well as between North Korea and the U.S., with Trump's administration previously promising to respond to further threats from North Korea with "fire and fury."
Speaking as further sanctions against the rogue nations were approved this week, U.S. ambassador Nikki Haley said: "Today, we are saying the world will never accept a nuclear armed North Korea, and today the Security Council is saying that if the North Korean regime does not halt its nuclear program, we will act to stop it ourselves."
"We are done trying to prod the regime to do the right thing, we are now trying to stop it from having the ability to do the wrong thing," she added.