North Korea Detains U.S. Professor for 'Hostile Acts'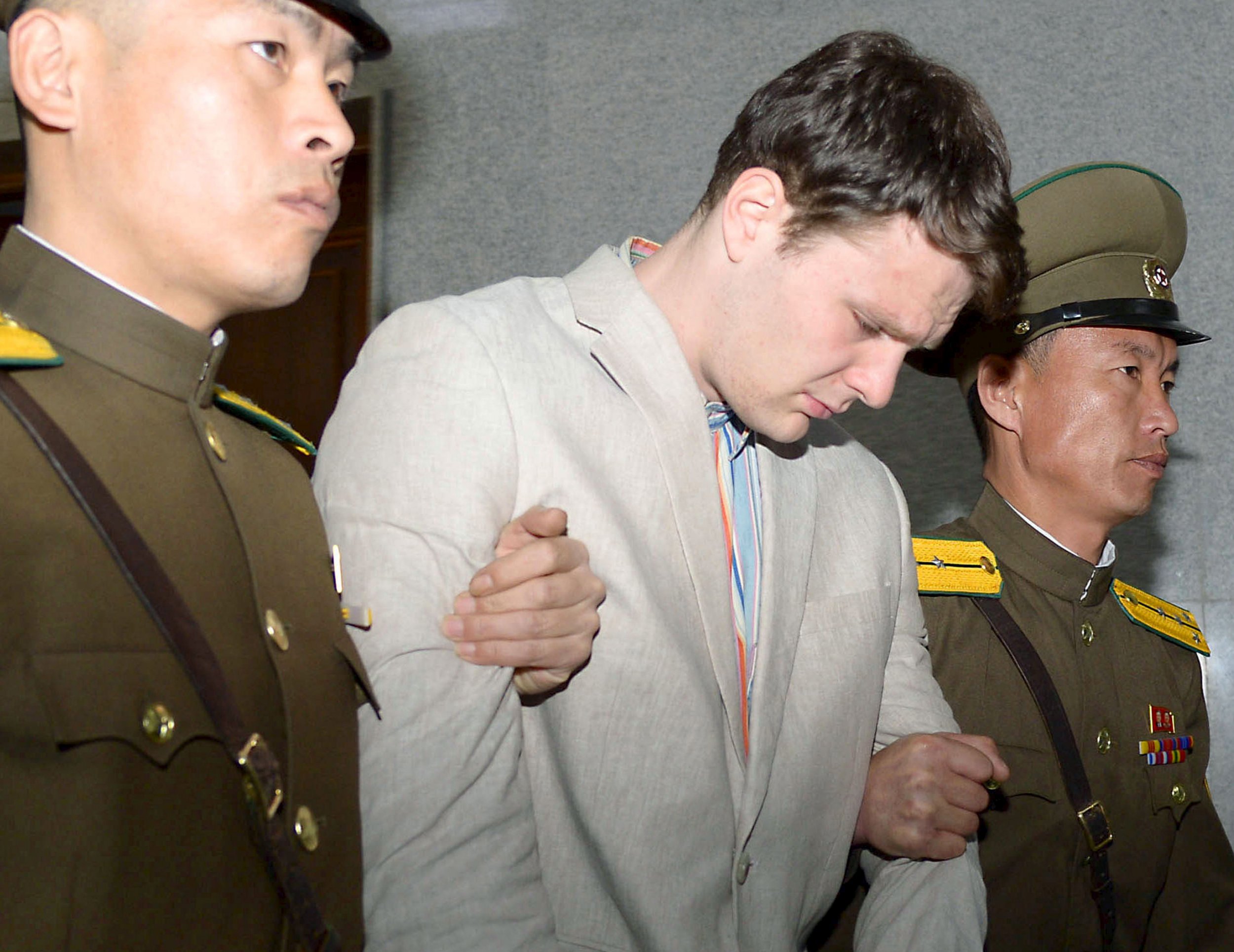 North Korea has confirmed it has arrested an American professor, claiming he had committed "hostile acts aimed to subvert the country."
The Korean Central News Agency (KCNA) said Tony Kim was "intercepted" at Pyongyang's airport as he attempted to leave North Korea.
Kim is a former professor at Yanbian University of Science and Technology in China. He is 55 years old, according to South Korea's news agency Yonhap, and was involved in relief activities for children in North Korea. Yonhap said he was a "religiously devoted man."
The United States does not have an Embassy in North Korea but Sweden, which has an Embassy in Pyongyang, acts the protecting power of U.S. interests in the country. Sweden has announced that it is "actively involved" in talks with North Korea concerning Kim.
KCNA said Kim ran an accounting course at Pyongyang's University of Science and Technology (PUST). The university said in an email to Reuters that it did not believe Kim's arrest was linked to his teaching. A spokesman for PUST said Kim's wife was with him at the time of his arrest, but she has now flown back to the United States.
Kim is the third American citizen being held in North Korea. Last year two other Americans were sentenced to long prison sentences. Otto Warmbier, an undergraduate college student, was sentenced to 15 years of labor for stealing a flag from his hotel room. He was alleged to have committed "crimes against the state", while Korean-American pastor Kim Dong-Chul was sentenced to 10 years of hard labor for "spying".
"The extraordinary crime I committed was defaming and insulting the republic's highest dignity and its system and spreading false propaganda aimed at breaking down its solidarity," KCNA quoted Kim Dong-Chul as saying when he was arrested last year.
North Korea has previously detained Americans to get high-profile visits from the U.S., with which it has no formal diplomatic relations, according to the Guardian. Nikki Haley, the United States' ambassador to the United Nations, said April 24 that the detention of Tony Kim was "North Korea just trying to show their strength again."
She added: "Our focus is to get them out. That's the goal. You never like having any of your citizens that are detained. And hopefully we'll work with China and see if we can get them released."