North Korea Doubles Down on Military, Dipomatic Goals as U.S. Weighs 'New Approach'
North Korea has doubled down on new military and foreign policy goals recently unveiled by Supreme Leader Kim Jong Un, who faces new U.S. leadership looking to recalibrate the approach to a stalled peace process with Pyongyang.
Kim presided Tuesday over his second consecutive session of the 2nd Plenary Meeting of the 8th Central Committee of the ruling Korean Workers' Party, which held its 8th Party Congress last month just ahead of U.S. President Joe Biden's inauguration.
The young ruler, recently named general secretary of the party after nearly a decade in power, followed up on some of his decisions made at the grandiose event, including a push for more powerful nuclear weapons and more robust foreign relations.
"The General Secretary in the report evinced the militant tasks to be carried out by the People's Army and the munitions industry this year for implementing the decisions set forth by the 8th Party Congress," said an official Korean Central News Agency statement released Tuesday, "and the direction of future action to be taken by the sector in charge of affairs with south Korea and the sector in charge of external affairs, before underscoring the need to thoroughly carry them out without fail."
During his 8th Party Congress last month, Kim had developed a "core plan and strategic tasks of crucial importance in rapidly developing and strengthening the national defence industry," according to an official readout published at the time.
This included a call "to develop the nuclear technology to a higher level and make nuclear weapons smaller and lighter for more tactical uses," and to "continuously push ahead with the production of super-sized nuclear warheads."
As for foreign affairs, Kim lamented the deterioration of inter-Korean relations since the two longtime rivals launched a peace process in 2018, but left open the possibility that the situation may "return to a new starting point of peace and prosperity in the near future, as desired by all compatriots, as they did in the spring three years ago, depending on the south Korean authorities' attitude."
But he was far harsher in his outlook on Washington, with which burgeoning ties had unraveled after an auspicious start in 2018. At the time, Kim referred to the U.S. as "the fundamental obstacle to the development of our revolution and our principal enemy."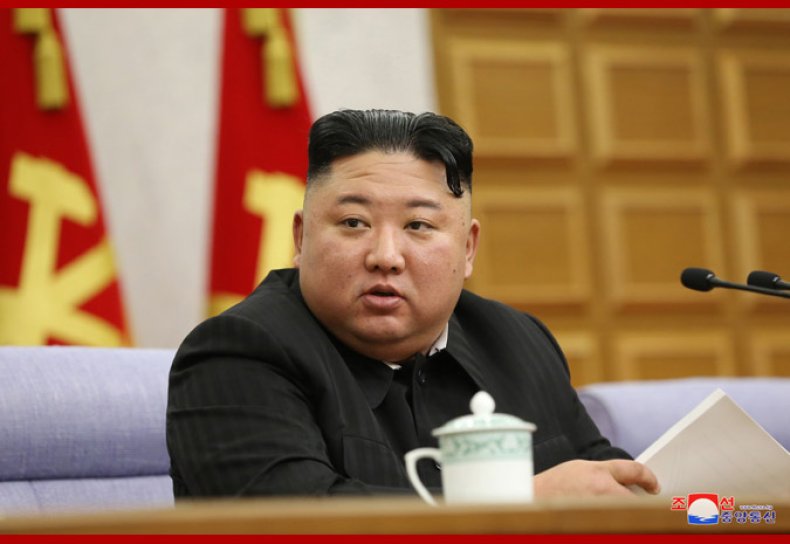 While South Korean officials have remained hopeful in their assessment of North Korea's language surrounding their elusive militarized neighbor's latest five-year plan, the new U.S. administration has yet to offer a decisive response. Instead, President Biden has ordered a full review of former President Donald Trump's foreign policy decisions, including those regarding North Korea.
On Tuesday, State Department spokesperson Ned Price said the administration will seek a new strategy.
"We will adopt a new approach that keeps the American people and our allies safe, and that will begin through a policy review of the state of play in North Korea," Price told reporters. "And we're going to do that in close consultation and coordination with the Republic of Korea, with Japan, with other allies and partners on ongoing pressure options and potential for future diplomacy."
He said the new approach would focus on the goals of security, humanitarian issues and the denuclearization of the Korean Peninsula.
"Our focus in formulating this new policy and approach and undertaking these consultations will be on reducing the threat to the United States and our allies, as well as improving the lives of the North the South Korean people," Price said. "And as I think you have heard us say before, at the core, we do remain committed to the denuclearization of North Korea."
Although Biden has previously criticized Trump's three unprecedented meetings with Kim, the new administration has not entirely ruled out a similar approach. But he has emphasized the importance of prior consultation with allies like South Korea and Japan, though the two East Asian nations rarely see eye-to-eye themselves, especially on North Korea.
Confronted by a journalist on the challenge of bringing these parties together, Price said disagreements among friendly nations only further inspired the Biden administration to discuss such issues with them before taking action, whether in the Asia-Pacific or the Middle East.
"I think the risk in moving too soon, whether the issue is Iran, whether the issue is North Korea, is that we don't bring along our allies and our partners with us," Price said. "And it's very important that we do the diplomatic legwork that—before we undertake any approach—we know what our strategic objectives are, but as importantly, our partners and our allies also know what our strategic objectives are."
He said that the underlying goal "is to harmonize them, to make sure our approach is coordinated and, in turn, the most effective."
The U.S. and South Korea are still technically at war with North Korea, since the Korean War ended in 1953 with an armistice but not a peace treaty. Efforts to declare a formal end to hostilities have never succeeded, as Washington steadfastly refuses to lift sanctions against Pyongyang ahead of a complete, verifiable and irreversible denuclearization process.
Still, Kim has yet to test nuclear weapons or launch a longer-range missile since demonstrating his country's newfound military prowess with dramatic displays in 2017. He issued a self-imposed moratorium on such actions the following year amid the start of negotiations, but reversed that decision last year as discussions went nowhere.