North Korea Purportedly Executes Top General: South Korean Media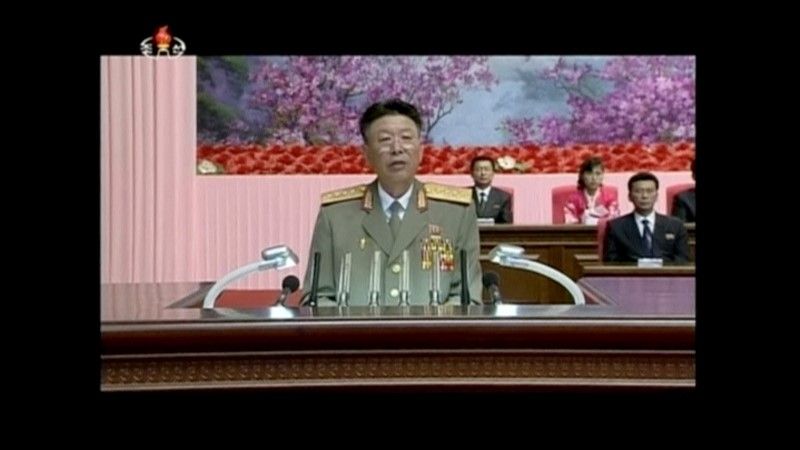 A North Korean career military chief is the latest top-ranking official to be executed for corruption and other charges in the Hermit Kingdom, South Korean media reported on Wednesday.
Army General Ri Yong Gil, chief of the General Staff of the Korean People's Army, was executed earlier this month, Yonhap News reported. The charges against Ri, who was No. 3 in the army's hierarchy, also include "pursuing personal gains," according to Yonhap, a South Korean news outlet that cites "a source familiar with North Korean affairs."
One source Yonhap spoke with said Ri was killed last week around the time of a meeting hosted by North Korean leader Kim Jong Un between the military and the country's ruling Workers' Party. During that meeting, Kim warned against "the practices of seeking privileges, misuse of authority, abuse of power and bureaucratism," according to the Korean Central News Agency (KCNA), the North Korean state media outlet.
Ri, who took his position in 2013, was not present at the meeting, Yonhap reported. An unnamed intelligence source told South Korean media that Ri may have been executed after expressing distaste for the control that the Workers' Party has reasserted over the military, The New York Times reported. The method of his execution is unclear.
News of the execution comes days after North Korea's latest rocket launch, which drew swift and strong criticism from the international community. The United Nations Security Council "strongly condemned this launch," while Samantha Power, U.S. ambassador to the U.N., said the Security Council will impose "serious consequences" against the country. Ri, who often accompanied Kim to state events, was also missing from Pyongyang celebrations for the rocket launch, according to Yonhap.
If confirmed, Ri is the latest in a string of deaths and executions of high-profile North Korean political and military figures. In December, senior North Korean official Kim Yang Gon, who was in charge of strained relations between North and South Korea, reportedly died in a car crash—although there are suspicions over whether he did indeed die of as a result of this accident. Days after his death was reported, two North Korean doctors living in Cambodia were found dead from apparent alcohol poisoning.
Last year, Kim Jong Un's uncle, Jang Song Thaek, was executed by firing squad, despite previous reports that he was killed by a pack of hungry dogs.