North Korea Gives South Korea Two Rare Hunting Dogs in Traditional Symbol of Thawed Ties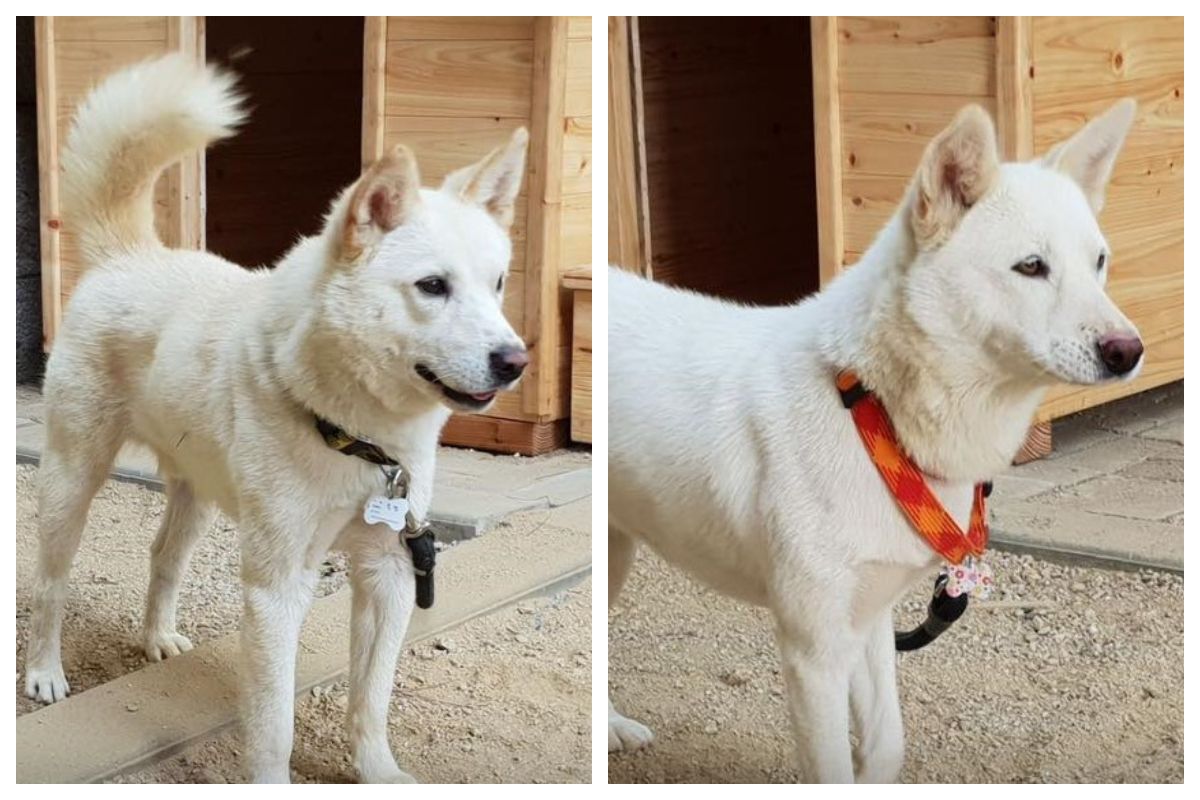 North Korean leader Kim Jong Un has sent a peace offering to his South Korean counterpart Moon Jae-in—a pair of Pungsan dogs.
Last week, Kim delivered two rare Korean hunting dogs to Moon in the neutral truce village of Panmunjom. The pair—named Songgang and Gomi—were gifted, along with almost seven pounds of food to help them settle. The puppies will now be raised in the Blue House (the official residence of South Korea's head of state), along with Moon's other pets—among them a rescue dog called Tory and a cat named Jjing-Jjing.
"Tory, by conventional standards, is an ugly dog covered in black hair. I will adopt him as 'first dog' in the belief that both humans and animals have the right to be free from prejudice and discrimination," Moon said, according to CNN.
This is not the first time dogs have been given as gifts between the two countries. In 2000, Jim Jong Il gave two Pungsan puppies to South Korean president Kim Dae-jung. Uri and Duri were originally raised by the president, before being moved to the Seoul Zoo so that the public could enjoy them. Since the dogs were both technically "state guests", they were looked after in luxury with premium kennels, better food and daily long walks.
The dogs' keeper, Choe Mi-seon, told Yonhap News Agency in 2010 that people regularly visited the zoo just to see the pooches. "Especially those who come from North Korea, the elderly whose home is in the North," Choe said. "The dogs are so friendly that they let any visitor take a picture with them." The dogs both died in 2013.
Over the past year, the North Korean leader has opened up to meeting with leaders of the free world—including U.S. President Donald Trump. The pair met in person at a Singapore summit in June and developed a warm relationship, according to Trump. Last week, Trump even went as far as saying the two "fell in love" during their meeting.
"That was a big big problem," Trump said of North Korea in front of a typically raucous pro-Trump crowd. "And, you know, when I did it, and I was really being tough, and so was he. And we were going back and forth, and then we fell in love, OK. No, really. He wrote me beautiful letters, and they're great letters. And then we fell in love."
Repeating an unsubstantiated claim from a press conference Wednesday, Trump said that President Barack Obama was ready to go to war with North Korea before he left office. Obama officials have denied this claim.