North Korea Ignoring Donald Trump as Nuclear Site Expands: Report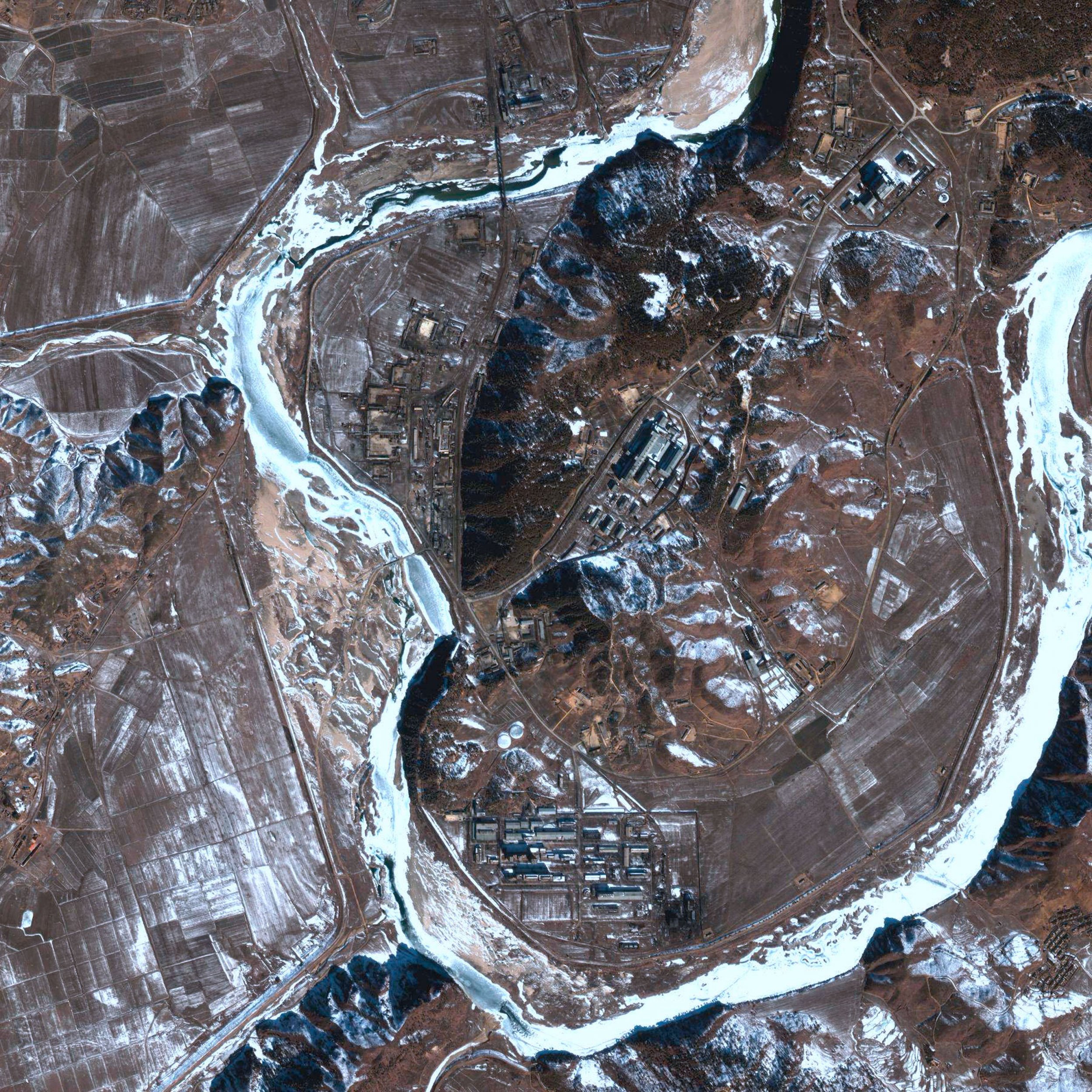 An international nuclear watchdog has warned that North Korea shows no signs of winding down activity at its main nuclear research site, despite President Donald Trump's assurances the country was moving towards denuclearization.
The United Nations' International Atomic Energy Agency (IAEA) issued a statement Thursday noting the North Korea's Yongbyon nuclear facility remains operational and even shows signs of expansion, Reuters reported.
Yongbyon is believed to be the facility that provides the fissile material for North Korea's nuclear bombs. Pyongyang is believed to have enough material for around 60 devices as per U.S. intelligence estimates from 2017, according to ABC News.
The new IAEA statement noted that new components now appear to have been brought into Yongbyon for use in a light-water reactor being built there.
IAEA head Yukiya Amano explained: "At the light water reactor, the agency also observed activities consistent with the fabrication of reactor components and the possible transfer of these components into the reactor building," reporting on the period since August.
The country has thus far conducted six nuclear tests, the most recent of which took place in September 2017. The regime has since frozen the test program, first amid diplomatic tensions with South Korea and the U.S. and more recently alongside an unexpected thaw in relations between the two sides.
At the historic summit between President Donald Trump and Kim Jong Un in Singapore in June, both leaders signed an agreement to move towards the denuclearization of the Korean peninsula and a lasting peace. But the document was roundly dismissed as too vague and lacking in detail.
Though Trump and Secretary of State Mike Pompeo have repeatedly assured the international community—at least in public—that Pyongyang will move to denuclearize, material results have been elusive.
The president rates the North Korean summit as one of his great foreign policy achievements, but many observers and opponents believe Trump was played by Kim—handing the young dictator a priceless propaganda coup and offering to halt U.S.-South Korea military exercises for nothing in return.
There have been multiple follow-up meetings between U.S. and North Korean officials since the June summit. But in past weeks, talks on denuclearization have stalled. Earlier this month, the North announced it would not send representatives to planned high-level talks involving Pompeo in New York.
The IAEA has not been allowed access to North Korea's nuclear sites since 2009, and is thus unable to confirm its findings. Most of its monitoring efforts now rely on satellite imagery.
The watchdog's report also noted continued work at the nearby Kuryong River, which has been dammed to increase water supply to the planned reactor or the current experimental one, used to cool the systems. The existing reactor has an output of 5 megawatts, Reuters explained.
In a September meeting with South Korea officials, Northern representatives said the country would be prepared to permanently dismantle Yongbyon if there was corresponding action from the U.S.