North Korea Increasing Executions as Sanctions Strain Its Military, Top U.S. General Says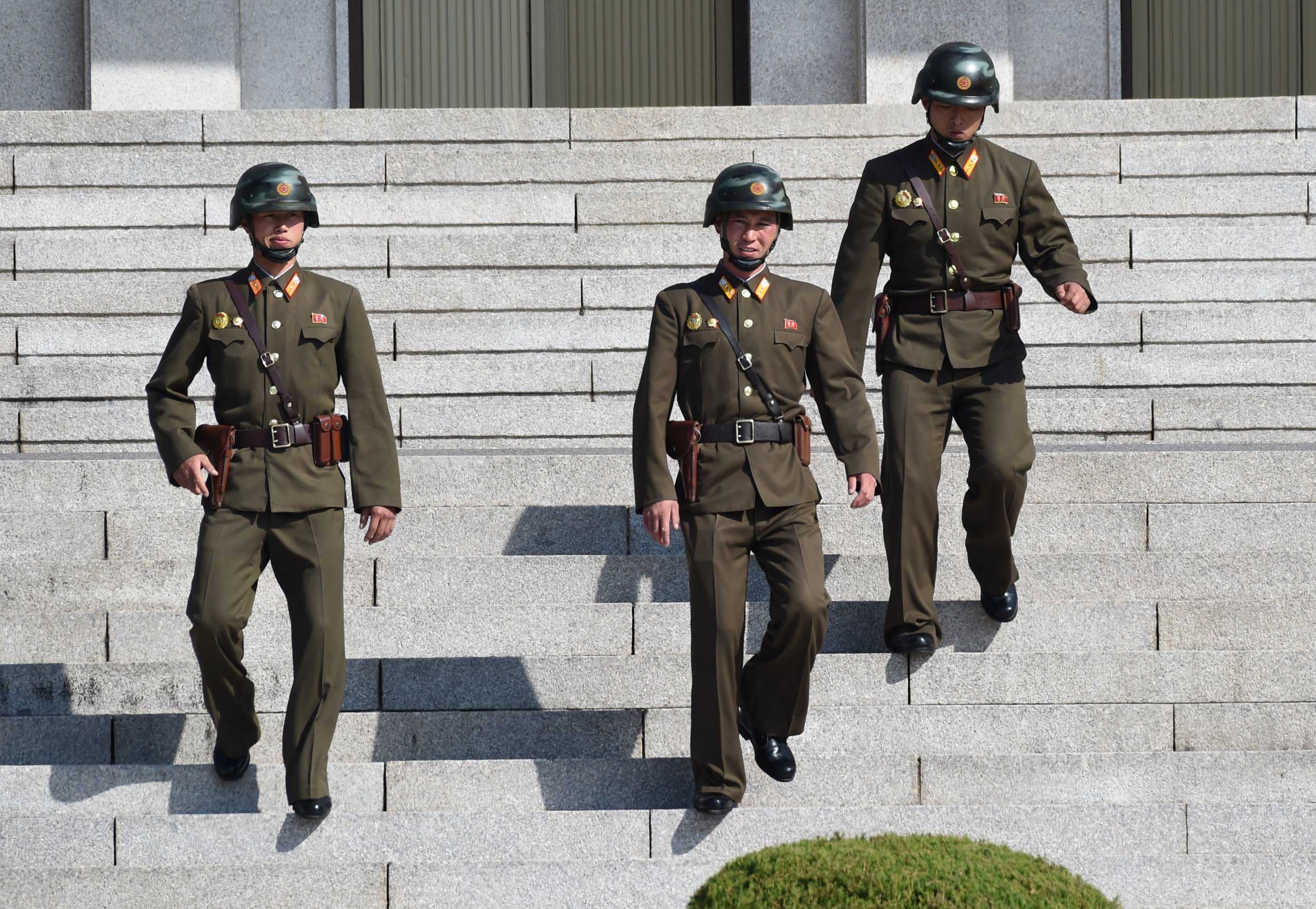 Updated | North Korea is increasing executions, the top commander of U.S. troops on the Korean Peninsula said Monday, as the state has been decreasing military exercises under strain from economic sanctions.
"We're seeing some increase in executions, mostly against political officers who are in military units, for corruption," General Vincent K. Brooks, commander of U.S. Forces in Korea, told The Wall Street Journal. Brooks described the executions as attempts to "clamp down as much as possible on something that might be deteriorating and keeping it from deteriorating too quickly."
Brooks said that defections had been occurring "in areas where we don't generally see them," such as crossings through the heavily guarded Demilitarized Zone separating the North and South.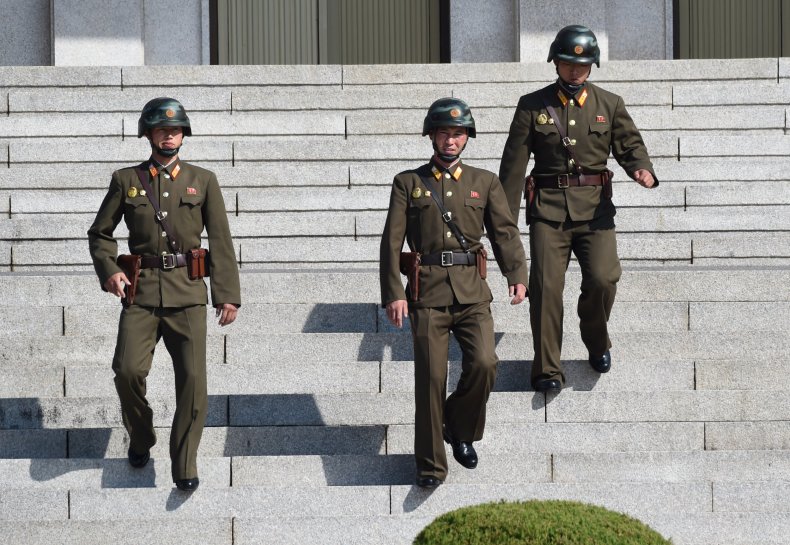 Meanwhile, North Korea has been dialing down its military exercises as harsh sanctions leveled against it by the international community strain its resources, according to U.S. officials. The reclusive nation's military typically conducts winter exercises from December to March, but they've been scaled down this year. The U.N. placed major restrictions on imports of oil and refined petroleum products to North Korea, and the reduction in military activities could be an effort to conserve fuel. But that does not necessarily suggest North Korea's military capabilities have been significantly weakened, military analysts told the Journal.
There is strong evidence that North Korea has attempted to sidestep the economic sanctions with covert trade, in some cases with the help of China. Beijing maintained its innocence in that regard.
North Korea conducted a slew of missile tests in 2017 as part of its broader effort to develop a nuclear-tipped ballistic missile capable of reaching the mainland U.S., which led the U.N. to respond with sanctions. However, in the new year, Kim Jong Un's regime has changed its disposition somewhat, opening up dialogue with South Korea for the first time in about two years. As a result, North Korea is set to participate in next month's Winter Olympics in Pyeongchang. Despite those developments, Pyongyang still refuses to step away from its nuclear ambitions.
Relatedly, North Korea on Monday abruptly cancelled a joint cultural event it had agreed to with the South set for early February in the days leading up to the games. The abrupt decision was linked to the North's anger over "biased" media reports, the Seoul-based Yonhap News Agency reported. South Korea's government expressed disappointment over the decision, which it described as "very regrettable" in a statement.
Update: This article has been updated with information regarding North Korea's abrupt decision to cancel a joint cultural event with the South.