North Korea Echoes Donald Trump in Criticism of Joe Biden, Calls Him 'An Idiot With a Low I.Q.'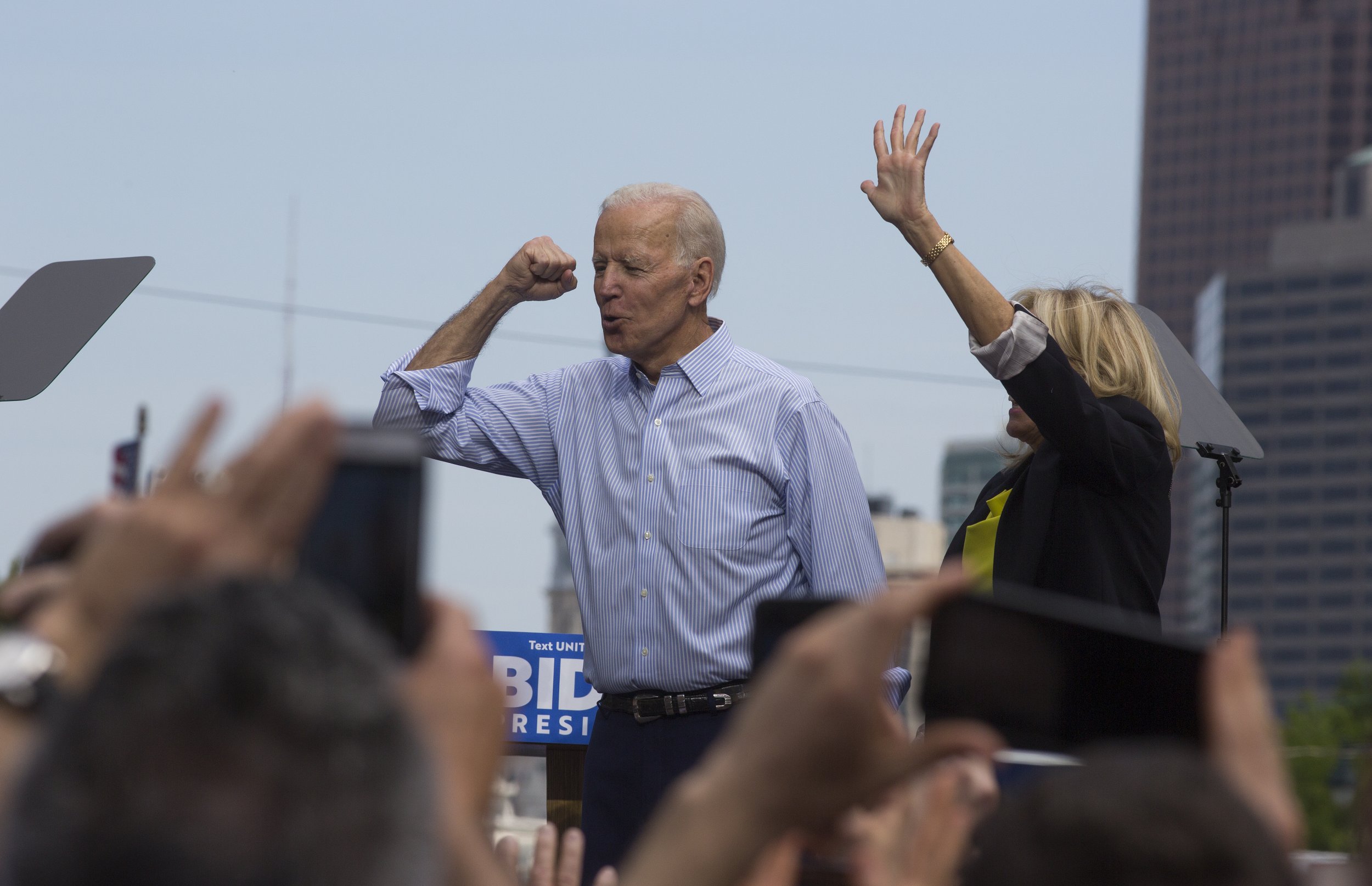 North Korea has lashed out at former Vice President and Democratic presidential candidate Joe Biden, branding him with a laundry list of criticisms ridiculing his record.
The official Korean Central News Agency published a commentary Tuesday castigating Biden, who "dared to blaspheme our dignity in the election campaigns." The outlet dismissed the former Delaware senator as a "snob lacking even the most basic qualities of a human being, much less a politician."
Echoing President Donald Trump's description of Biden in March as a "low-IQ individual," the article referred to Biden as "an idiot with a low I.Q."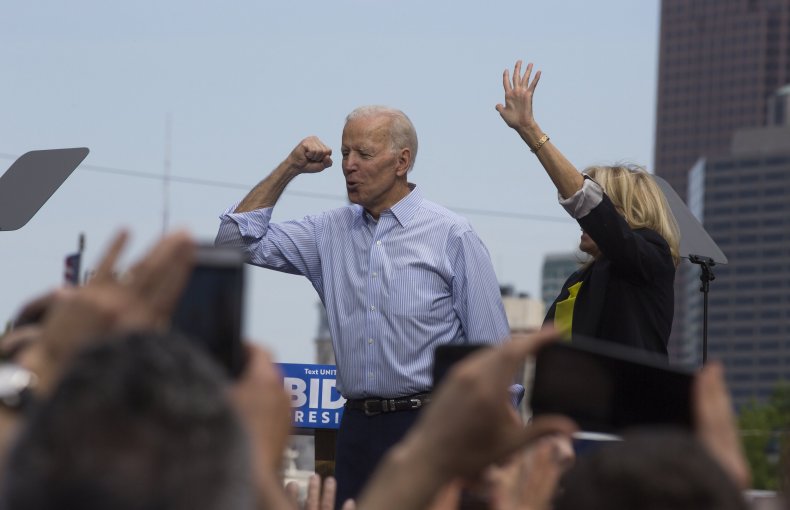 The Korean Central News Agency brought up past controversies regarding Biden, including his multiple allegations of plagiarism that forced him to abandon a previous presidential run in 1988. The outlet also mocked him falling asleep during an April 2011 budget speech by former President Barack Obama.
The article warned North Korea "would never forgive" anyone who insulted the country or its supreme leader Kim Jon Un, with whom Trump has attempted to strike an unprecedented peace deal in exchange for Pyongyang's nuclear weapons.
While the Korean Central News Agency did not explicitly reference what it was that Biden said to incur the wrath of North Korea, the 2020 hopeful did criticize Trump's strategy toward Kim and Russian President Vladimir Putin at a campaign launch Saturday. Addressing a crowd of supporters in Philadelphia, Biden asked, "Are we a nation that embraces dictators and tyrants like Putin and Kim Jong Un?"
While both Trump and Kim have remained hopeful that a deal would eventually be reached between their respective nations, who technically remain at war since the 1950s conflict that pitted them against one another, diplomatic efforts have slowed since their February summit in the Vietnamese capital of Hanoi. The talks, a sequel to the first-ever U.S.-North Korea summit in Singapore last June, ended early when Trump walked away.
The Republican leader claimed the North Korean side overstepped by wanting all sanctions lifted, an account disputed by Pyongyang's team, which argued that it only sought partial relief and that the discussions were derailed when hawkish White House national adviser John Bolton showed up.
In a rare sign of praise for his political rival, Biden said during a March speech at the University of Nebraska that "the president did the right thing by walking away"—though he argued Trump may have been unprepared as he "treats everything like it's a real estate deal."
On Sunday, Trump expanded on his account of why the Hanoi talks fell apart, telling Fox News that Kim "wanted to get rid of one or two sites" related to North Korea's nuclear program, while Trump sought the dismantling of all five.