How Is the CIA Working to Stop North Korea?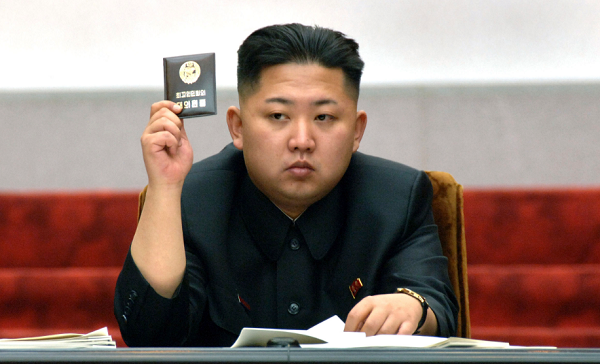 Following North Korea's threats against the CIA, as well as others that it calls "dens of evil on this planet," the agency has established a Korea Mission Center within its headquarters in Langley, Virginia.
The center, which the CIA announced in a statement Wednesday, aims to "harness the full resources, capabilities and authorities of the Agency" regarding "the nuclear and ballistic missile threat posed" by the North's leader, Kim Jong Un. CIA analysis and agents will work together at the center to strategize how to deal with Pyongyang.
"Creating the Korea Mission Center allows us to more purposefully integrate and direct CIA efforts against the serious threats to the United States and its allies emanating from North Korea," CIA Director Mike Pompeo said in the statement. He added that the new center "reflects the dynamism and agility that CIA brings to evolving national security challenges."
North Korean Vice Foreign Minister Han Song Ryol restated charges that the U.S. and South Korean intelligence agencies conspired to assassinate the North Korean leader. Han told foreign envoys on Thursday that "heinous terrorists" were employed by the two countries to "commit state-sponsored terrorism against the supreme leadership of the DPRK by use of a biochemical substance," according to KCNA, North Korea's government news agency.
Although Han only noted one individual—a resident of Pyongyang—who was suspected of plotting against Kim, he said the country would respond with "Korean-style war" against any entity associated with committing violence against Kim or North Korea, "including the CIA and NIS," a reference to South Korea's National Intelligence Service.
In recent weeks, North Korea has conducted rounds of ballistic missile tests, causing President Donald Trump to warn of "major conflict" with the country if the North persisted. Despite Trump's warnings, North Korea has threatened to conduct a sixth nuclear test,
"Just as the threats facing our nation are dynamic, so too must the CIA continue to evolve to address them," CIA spokesman Heather Fritz Horniak said in the statement.
The Korea Mission Center is among 11 centers established by the CIA. They include the Mission Center for Africa, the Mission Center for Counterintelligence, the Mission Center for Counterterrorism and the Mission Center for Near East.
Despite the timeliness of the new center, the Korea Mission Center wasn't linked to recent exchanges between the U.S. and the North but was merely an effort to put the agency in a better position to respond to the growing threat, says Bruce Klinger. A former CIA deputy division chief for Korea and senior research fellow for Northeast Asia at the Heritage Foundation's Asian Studies Center, he spoke to CNN Thursday.