North Korea's Kim Jong Un Wants the Former President of South Korea Dead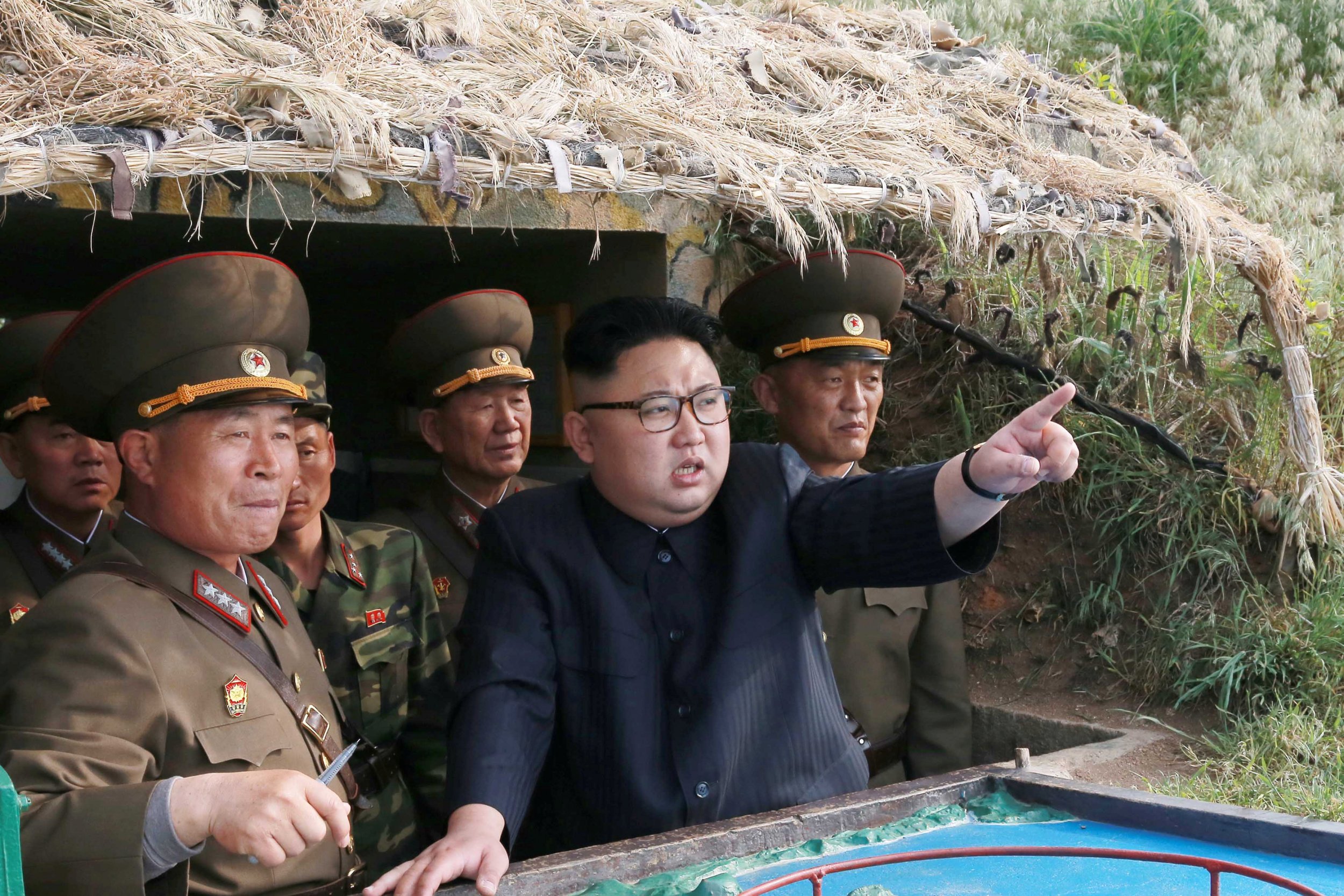 North Korea, which is ruled by a man so afraid of getting beheaded that he only travels at night, called Wednesday for the execution of the former leader of rival South Korea.
The isolated dictatorship wants to execute former South Korean President Park Geun-hye and an aide after claiming a "revelation showed" the ousted leader approved a plan to assassinate "supreme leadership" two years ago, Reuters reported. The announcement was made via KCNA, Pyongyang's state-run news service.
"Former President Park Geun-hye and former former spy chief Lee Byung-ho, as well as agents of the National Intelligence Service cannot avoid being cruelly killed by anyone, any time and any means from now on," the ministry of state security and other officials wrote in a statement shared by South Korean news agency Yonhap. They added: "Our supreme leader is a symbol of the dignity and loyalty of our Republic and the whole life and destiny of our army and people."
Park was removed from office this past March after being impeached amid allegations of extortion, bribery and abuse of power stemming from a collaboration with a friend who used Park's connections to receive millions of dollars. Park went to jail in Seoul but recently appeared at the start of her trial, CNN reported.
Reuters linked Wednesday's announcement from North Korea to a Monday report from Japanese newspaper Asahi Shimbun claiming Park in 2015 signed off on a paper that approved the idea of a "leadership change"—whether that be exile, assassination, revolution or retirement—in Pyongyang. The story cited anonymous sources, but it's no secret that Park is not a fan of North Korean leader Kim Jong Un: Last September, she called him reckless and obsessed with nuclear weapons.
"Kim Jong Un does not listen to any voice, and this leads us to view Kim Jong Un's mental state as uncontrollable," Park said at the time.
Kim's decision to broadcast the desired death penalty for Park and her associates is similarly unsurprising. The dictator has executed more than 300 people in the past six years, including his uncle, according to The New York Times.