North Korea's Kim Jong Un Was Unusually Alone in Paying Tribute to His Late Father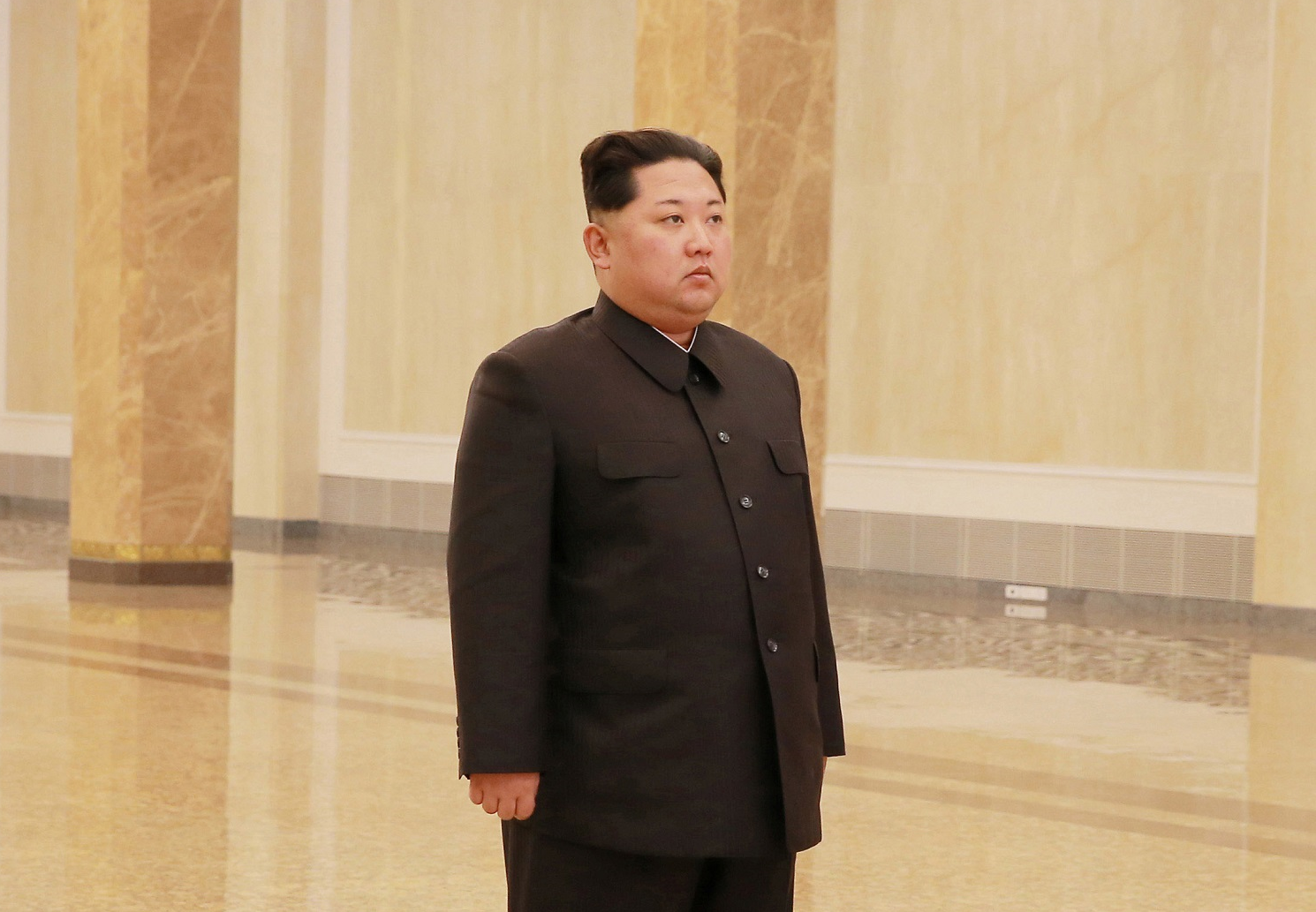 North Korea's leader Kim Jong Un appeared to make a lonely visit to the Kumsusan Palace of the Sun in Pyongyang at the weekend to pay tribute to his father, Kim Jong Il, on the sixth anniversary of his death.
Senior officials of the ruling Workers' Party toured the building at midnight on December 17, laying flower baskets "in the name of respected Supreme Leader Kim Jong Un" before the statues of the current leader's father and grandfather Kim Il Sung, state-controlled news agency KCNA reported on Sunday.
But Kim did not appear to be among them—unlike previous years, where he usually appeared, accompanied by his wife and high-ranking party officials.
North Korean media did not report Kim's visit until a day later, raising questions in South Korean media about the leader's whereabouts at the usual anniversary commemorations, as he had never previously missed the event.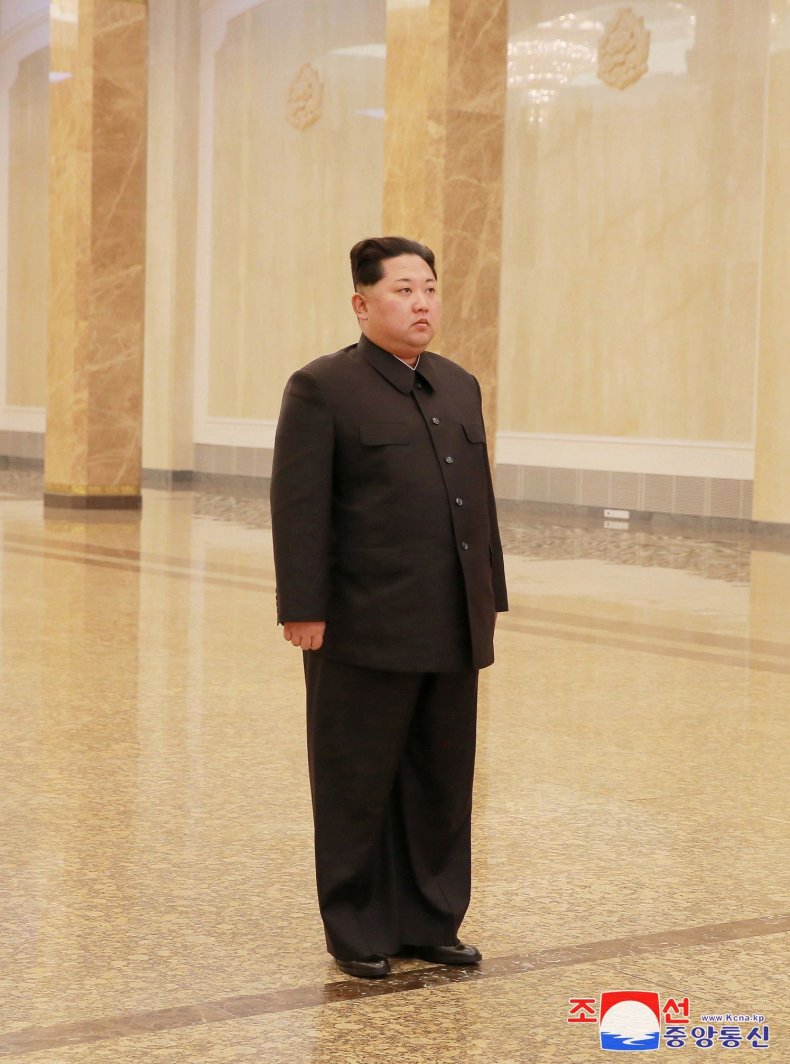 The Rodong Sinmun newspaper, North Korea's ruling party mouthpiece, published an account of Kim's visit under its regular "Supreme Leader's Activity" section on Monday.
"He entered the hall where the statues of President Kim Il Sung and leader Kim Jong Il stand. Seen standing before the statues was a floral basket sent by Kim Jong Un," the article read, suggesting his visit took place after that of the party officials.
Only two pictures accompanied the article: one of the statues and one of Kim, standing to attention, presumably in front of the statues, with no one else around him.
"Unlike the past, the media outlet did not put any photo in which he bowed his head to pay tribute," South Korean publication Dong-A noted in reporting about Kim's visit on Tuesday.
As recently as October, North Korean media showed Kim bowing in respect to his predecessors buried in the building that serves as their mausoleum. The regime's officials visit the mausoleum several times a year on the occasion of major events and anniversaries.
When North Korea breaks with tradition, it usually offers signs of what is happening within the otherwise notoriously secretive regime. According to Michael Madden, founder and director of NK Leadership Watch, and visiting scholar at the U.S.-Korea Institute at John Hopkins' School of Advanced International Studies, there are a number of possible explanations, ranging from logistical issues to perceived threats to Kim's life.
Discussing why Kim may not have gone to the senior party officials' midnight visit, Madden tells Newsweek, "This could have been due to another event or commitment, or he was asleep. The midnight visit is the one he would be most likely to attend, so his absence is unusual," he added.
Less mundane explanations point to changes within the regime structure. Madden suggests there could have been a division of power and authority within the regime raising Kim above all other officials, so no other senior cadres would accompany him or that, perhaps, he wanted high-ranking party officials to undergo a more vigorous ideological visit.
"It is important to note that the same group of senior party officials who went to Kumsusan at midnight later visited the Korean Revolution Museum, which means they are undergoing some form, however mild, of ideological indoctrination and are participating in party life," Madden says.
According to Madden, the least likely explanation would involve a security issue or perceived threat to Kim's life. "Hence, nobody gets too close to [him] and his schedule and activities are concealed from other members of the central leadership," Madden says, adding this may have resulted from the reported punishment of Kim's powerful aide Vice Marshal Hwang Pyong So and his deputy.
North Korea's Kim Jong Un Was Unusually Alone in Paying Tribute to His Late Father | World