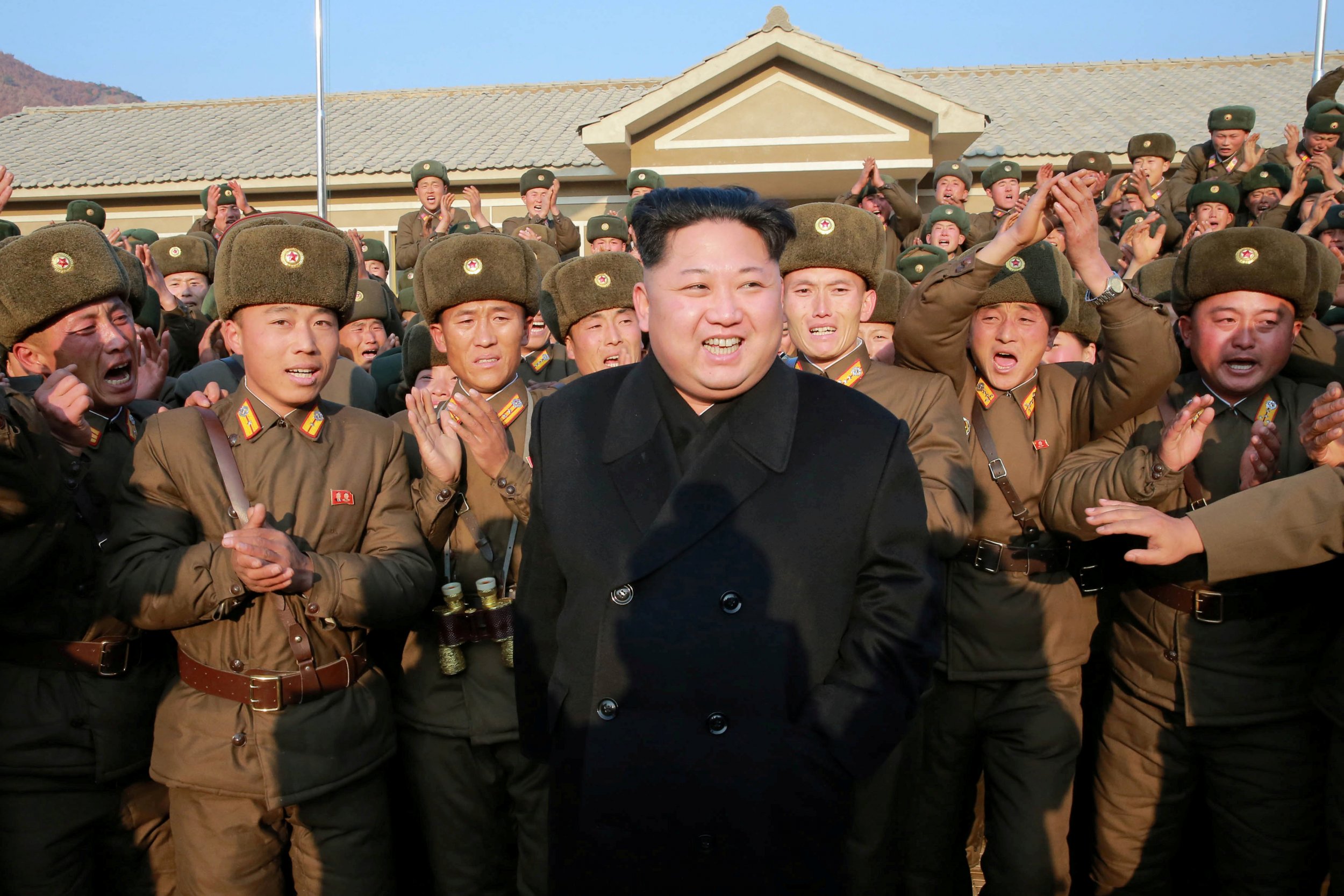 Should North Korea's dictator Kim Jong Un decide to attack the United States, he might have the ability to hit Alaska with a missile capable of carrying a nuclear warhead.
Under the administration of President Donald Trump, tensions have ramped up between the United States and North Korea. The isolated nation Wednesday attempted another missile test—which failed nearly instantly—as North Korean officials have repeatedly threatened to launch strikes against the U.S. and South Korea. Early this month the country fired four missiles into the Sea of Japan.
Alaska, while massive, has the lowest population density in the United States at about 1.2 people per square mile. But it's the state theoretically most within reach of North Korea's missiles.
A BBC graphic in 2013 showed the country's Taepodong-2 missile could make its way to Alaska. A map from Graphiq (embedded below) this week showed roughly the same. The shortest distance between North Korea and Alaska is about 3,100 miles.
But doubts remain about North Korea's actual missile capabilities. The 100-foot, latest model Taepodong-3, could theoretically reach Alaska, or even Los Angeles, The Washington Post reported last year. But it remains unclear if the country has mastered the complicated technology required to enable such a missile to re-enter the atmosphere and accurately strike a target. Many of the country's older-model missiles have exploded during tests.
Experts remain skeptical that North Korea is able to build a nuclear warhead at the size required for a missile to carry it. The Alaska Dispatch News reported this week that the state remained just out of reach of the mid-range Musudan missile. While some experts claim North Korea could be about half a decade away from developing a reliable missile capable of striking the U.S., others disagree and say Kim Jong Un's military is already there.
"We assess that they have the capability to reach the homeland with a nuclear weapon from a rocket," said now-retired Admiral Bill Gortney in 2015. At the time, he was commander of U.S. Northern Command and the North American Aerospace Defense Command.