North Korea Still Haunts Dreams of Soldier Who Defected, Doctors Say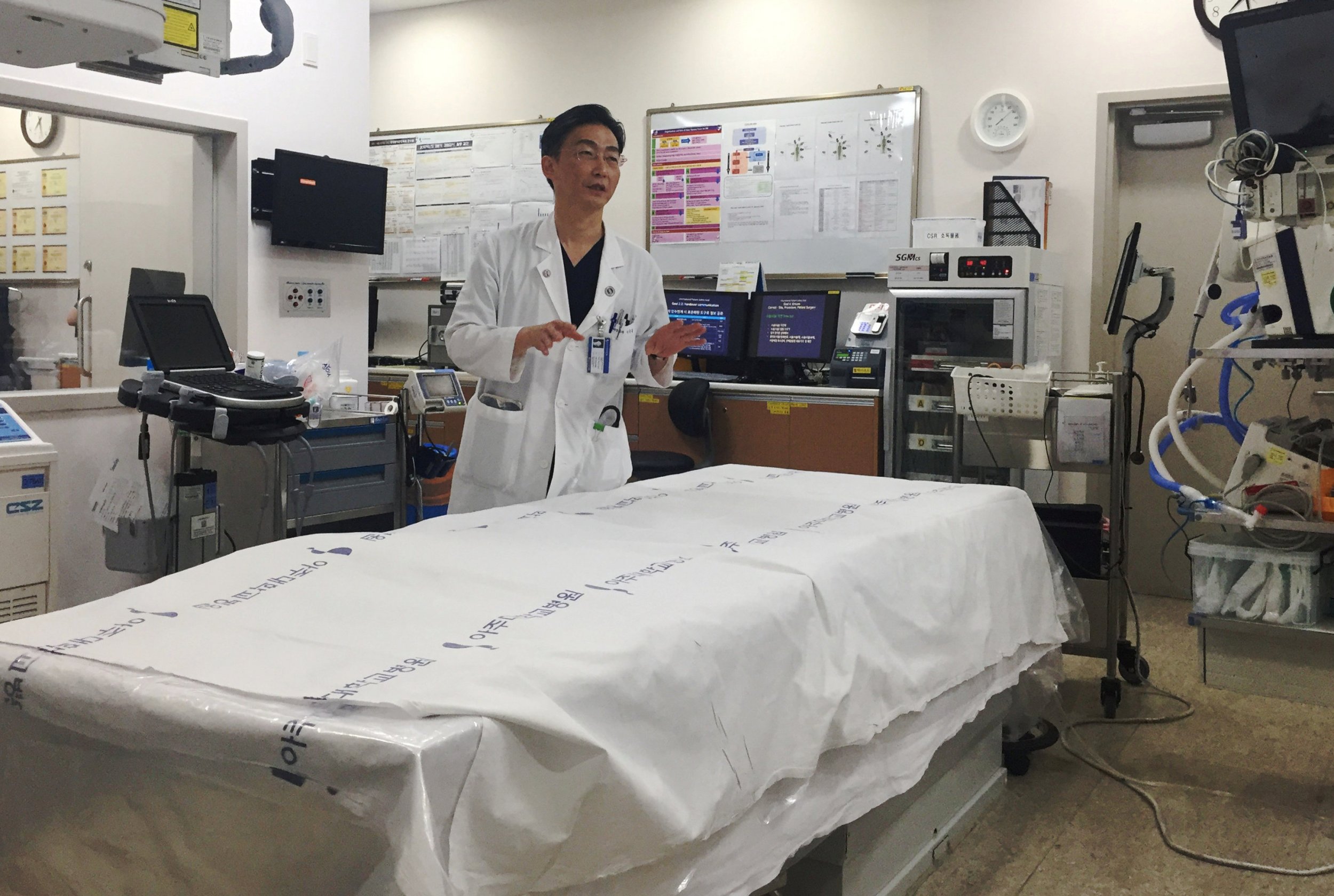 A North Korean soldier who defected to the South in a rare and daring escape had a nightmare about being abducted and returned to his homeland, according to the surgeon who operated on him.
Doctor Lee Cook-Jong described the 24-year-old defector, who has been so far only identified by his surname, Oh, as a quiet, pleasant man who enjoys American TV shows and movies.
"He is a pretty nice guy," Lee said in an interview with Reuters, describing how the doctors hung a South Korean flag in his room and played South Korean pop music to reassure him that he had indeed made it across the border.
"He had a dream that he was kidnapped to North Korea again. That's why I strongly let him know that [he is] in South Korea now and [is] very, very safe," Lee said.
Oh was chased and shot by North Korean border guards—who have seen been removed and replaced since the escape—as he dashed across the military demarcation line serving as the border between the two countries. North Korea now appears to be fortifying its side of the border with a trench.
As well as gunshot wounds, he was diagnosed with pneumonia, hepatitis B, and a parasitic infection in his stomach, but the surgeon said he is expected to survive. "He's a quite strong man," said Lee.
He is also a lucky one, having been airlifted to safety by a highly-trained U.S. army flights medics who treated a collapsed lung before handing him over to the capable hands of one of South Korea's leading trauma surgeons.
Lee is well known in his country, which has one of the lowest rates of gun violence in the world, for successfully treating life-threatening wounds of a South Korean sea captain who was shot in a pirate attack in 2011. Lee trained abroad, including in the U.S., where a person is injured by a firearm every four minutes and 44 seconds, according to a study published in 2016.
Lee said that some of his injuries will affect him for the rest of his life. His colon was hit by a bullet and had to be stitched back together in seven places. "It's a lifelong complication for the patient, so he's better to be very cautious in his diet," Lee said.
Oh's condition is improving and was moved from the Ajou University Hospital's intensive care unit to a general ward. If he keeps improving, he will be moved to a military hospital, South Korean news agency Yonhap reported on Friday.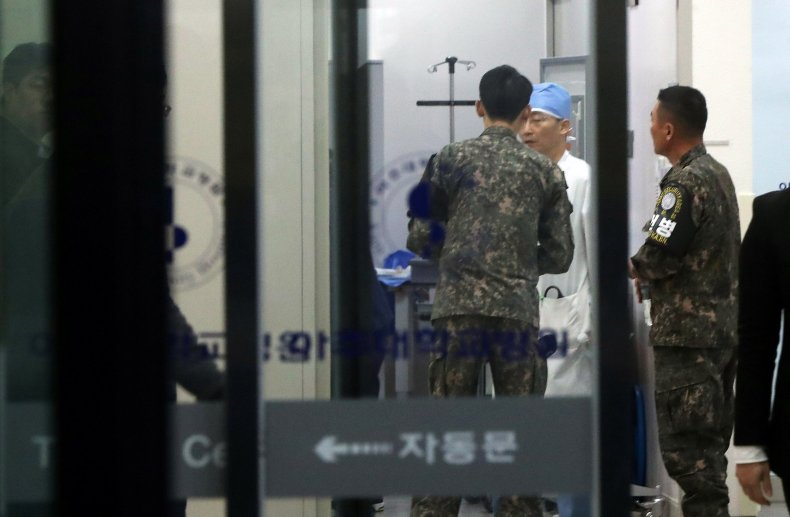 South Korean authorities are eager to interrogate the defector but, according to the doctor, he is still too weak. "This North Korean guy is not going anywhere," Lee said. "He is staying in South Korea. So we don't need to be hasty."
Oh's medical bills are estimated to cost around $100,000 and are due to be footed by a yet-to-be-decided government agency, South Korean news agency Yonhap reported on Friday. He will also be provided with government support for adjusting to life in the South as well as in housing, education and job training.
According to Lee, Oh is looking forward to living life as a civilian. "His hair style is like a jarhead, like the United States Marines, so I actually joked 'why don't you join the South Korean Marines?' He smiled me back and then he actually confirmed that he will never ever go back to military system again," the surgeon said.