North Korea Could Soon Strike U.S. Homeland With Nuclear Weapon, Leading U.S. Intelligence Official Warns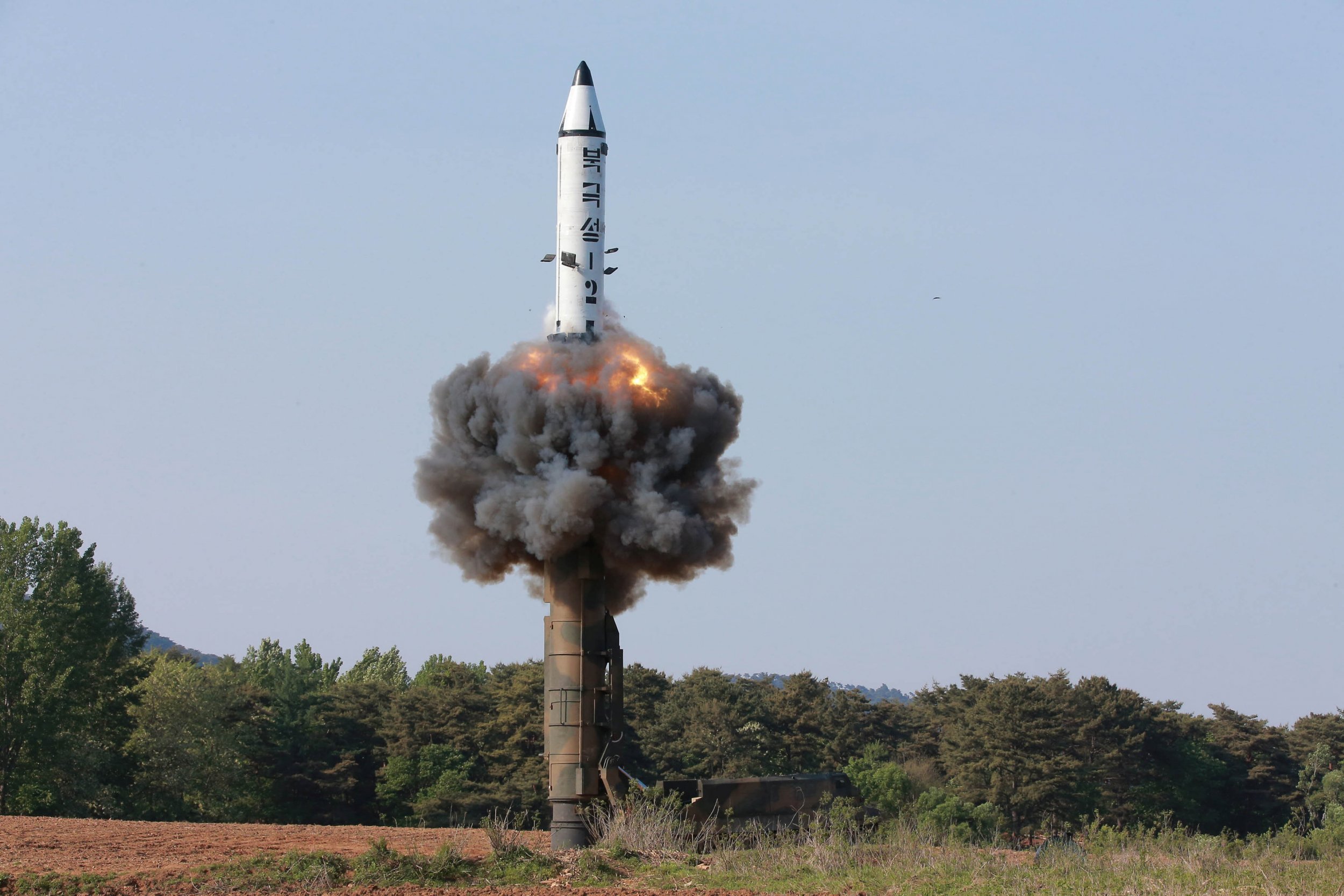 It is "inevitable" that North Korea will develop a nuclear weapon capable of striking the United States mainland if it is allowed to remain on its current course, a leading U.S. intelligence official warned Tuesday.
Related: Could North Korea Missile Hit U.S.? Kim Jong Un Says Mainland Within 'Sighting Range'
North Korea has been accelerating its missile testing and conducted its second successful launch within two weeks Sunday. At the same time, the White House has issued a series of escalating warnings against the regime of Kim Jong Un if it continues its missiles tests and, particularly, if it follows through on its pledge to conduct a sixth nuclear test.
The consequences for leaving North Korea unchecked are severe, Lt. Gen. Vincent Stewart, the director of the Defense Intelligence Agency, said at a hearing before the Senate Armed Services Committee.
"If left on its current trajectory, the regime will ultimately succeed in fielding a nuclear-armed missile capable of threatening the United States homeland," Stewart said, according to CNN. "While nearly impossible to predict when this capability will be operational, the North Korean regime is committed and is on a pathway where this capability is inevitable."
North Korea's intermediate-range ballistic missile (IRBM) test on May 14 was described as a displaying a "level of performance never before seen from a North Korean missile," by aerospace expert John Schilling on his analysis site 38 North. Schilling added that the missile may have the potential to reach the U.S. territory of Guam, while Kim claimed that the missile put the U.S. mainland within "sighting range." North Korea added that the ballistic missile was capable of carrying a large nuclear warhead.
There were also claims, later confirmed by U.S. defense officials, that the missile could survive re-entry into the atmosphere. Applying that technology to an intercontinental ballistic missile (ICBM), said Stewart, is the one remaining barrier to developing a nuclear weapon that could strike at the heart of the U.S. Being able to do so, he added, was only a matter of time.
"[It's] really a matter of enough trial and error to make that work," he said. "They understand the physics, so it's just a matter of design."
The U.S. has called for the United Nations to impose new sanctions on North Korea in light of its continued missile tests. That process could be hastened after the country's latest tests, with even North Korea's ally China condemning its actions. After a session Tuesday, the Security Council said in a statement that it had "agreed to closely monitor the situation and take further significant measures including sanctions."
Both President Donald Trump and South Korea's new president Moon Jae In have said recently that a conflict with North Korea was possible. North Korea has repeatedly claimed that its weapons program is a tool of self-defense against the provocative rhetoric and actions of the U.S. in the region.