North Korea Possibly Testing Improved Intercontinental Nuclear Missiles in 'Near Future'
As President Joe Biden's secretaries of state and defense head to South Korea for the first time, a U.S. Air Force general issued a warning to the Senate that North Korea could resume testing of its inter-continental ballistic missile.
General Glen VanHerck, the head of the Northern Command, told the Senate Armed Services Committee on Tuesday that testing may be conducted "in the near future."
He didn't mention any specific intelligence on the issue, but a resumption of the testing could increase tensions on an already strained relationship between North Korea and the United States.
"The Kim Jong Un regime has achieved alarming success in its quest to demonstrate the capability to threaten the U.S. homeland with nuclear-armed [inter-continental ballistic missiles (ICBMs)], believing such weapons are necessary to deter U.S. military action and ensure his regime's survival," VanHerck told the Senate committee.
VanHerck's assessment appeared to be based on North Korea's own actions. In October, North Korea unveiled a new ICBM that was "considerably larger and more capable" than that which was tested in 2017, an "increased threat" to the United States. The regime also indicated that it was no longer bound by the nuclear and ICBM testing moratorium announced in 2018, indicating to VanHerck that Kim may begin testing the improved design "in the near future."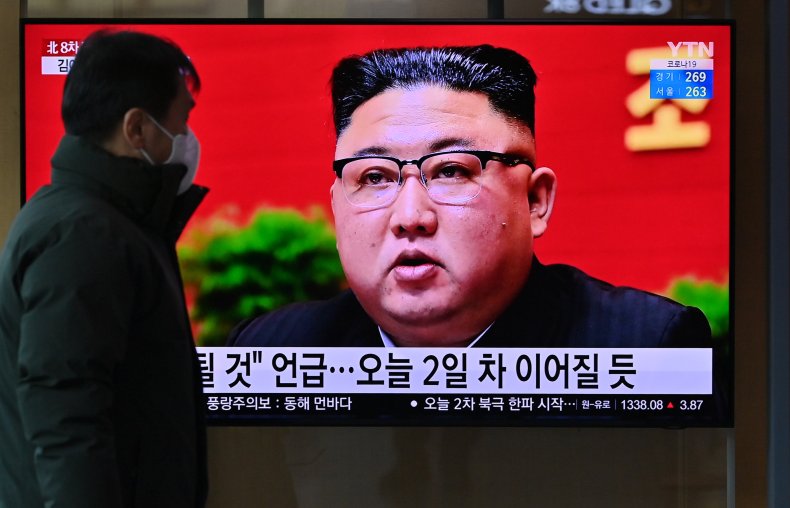 Former President Donald Trump attempted to find common ground with Kim on the issue of ICBMs, but no such agreement was made. Since North Korea continued to develop ICBMs that are capable of striking targets in the United States, VanHerck said the U.S. Northern Command is focused on developing advanced sensors that are capable of tracking potential threats.
Secretary of State Antony Blinken and Defense Secretary General Lloyd Austin are embarking on their first visit to South Korea this week, with White House Press Secretary Jen Psaki saying "security in the region" will be a topic of discussion. Blinken will also meet with his Chinese counterpart in Anchorage, Alaska, later in the week, and Psaki said the administration's "focus" is working with allies on multiple issues, including security in the Korean Peninsula.
When asked if the administration was trying to "tone things down" to avoid provocation of North Korea, Psaki said the objective will always focus on "diplomacy and denuclearization in North Korea."
The White House has reached out to North Korea since the Biden administration assumed office, but have yet to receive a response.
On Monday, Kim's sister, Kim Yo Jong, criticized the United States for its continued military drills in South Korea.
If the U.S. wants to "sleep in peace" for the next four years, state media reported she said, "it had better refrain from causing a stink at its first step."
Psaki told reporters on Tuesday that the White House had no "direct comment or response."
Updated 9:38 AM ET, with additional information.