Rex Tillerson's North Korea Decisions Are Getting the Secretary of State in Trouble (Again)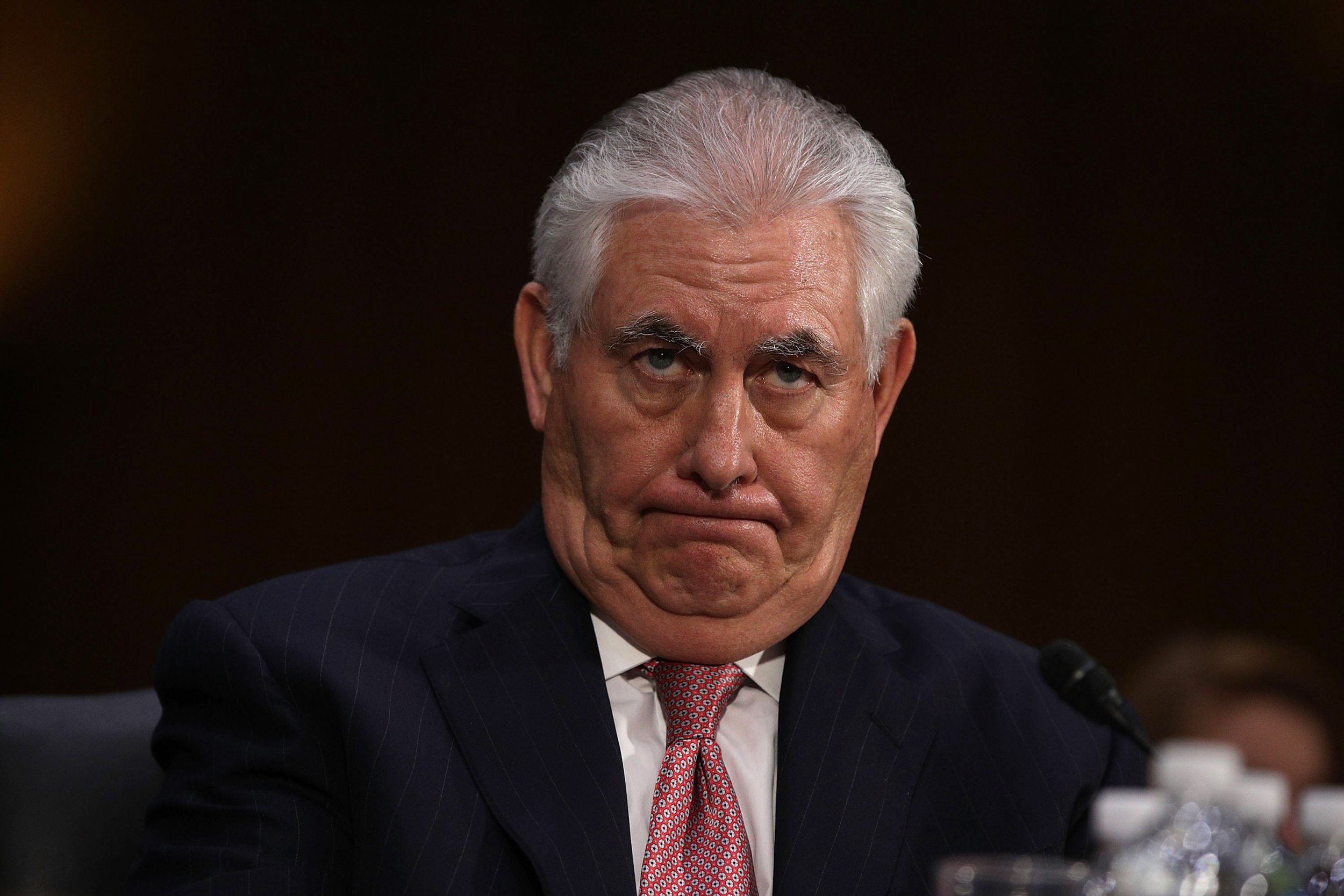 Speculation that Rex Tillerson may soon be out of a job ramped up this week after the secretary of state said Tuesday that the United States was willing to talk with North Korea, in an apparent defiance of President Donald Trump.
In aWashington Post story published Thursday night, White House insiders said that staffers often have discussions about how to replace Tillerson when, not if, he leaves—a departure they believe could happen in February. One source characterized Tillerson as a "patrician Boy Scout" who regularly advocates for stances Trump doesn't support, in turn leaving the president frustrated.
"I think our allies know at this point he's not really speaking for the administration," another official told the Post.
Indeed, this week's clash between the president and Tillerson wasn't the first time they have butted heads. In October, after Tillerson said he had "lines of communication to Pyongyang" and "can talk to them," Trump slammed his own secretary of state on Twitter. Trump wrote that he'd told Tillerson "he is wasting his time trying to negotiate with Little Rocket Man," meaning North Korea dictator Kim Jong Un, before adding, "Save your energy Rex, we'll do what has to be done!"
Trump has made his position on North Korea clear, saying in August that the U.S. would unleash "fire and fury" if Kim continued to make threats.
Incidents like these have prompted rumors to fly about Tillerson's continued tenure. In late November, The New York Times reported that the White House had come up with a plot to usher Tillerson out and CIA Director Mike Pompeo in as the new secretary of state. And when Trump himself was asked whether he hoped Tillerson would remain on his team, the president didn't exactly give a ringing endorsement. Trump simply said, "He's here."
The White House, meanwhile, has publicly denied reports of an upcoming Tillerson departure.
"He remains, as I have been told, committed to doing this job," State Department spokeswoman Heather Nauert told the Times. "He does serve at the pleasure of the president. This is a job that he enjoys."
Whether Tillerson enjoys Trump personally, though, seems to be up for debate. Earlier this year, NBC News reported Tillerson had called Trump a "fucking moron" after the president brought politics into a speech he gave to the Boy Scouts of America, a group Tillerson used to head. At the time, Trump insisted he had "total confidence in Rex," but the secretary held a strange news conference that some critics viewed as groveling.
"There's never been a consideration in my mind to leave," Tillerson said. "I serve at the appointment of the president, and I am here for as long as the president feels I can be useful to achieving his objectives."
For comparison's sake, Trump rival Hillary Clinton served as former President Barack Obama's first secretary of state for four years.