North Korea Says U.S. Hostility Has Reached 'Danger Line,' Can No Longer Be Ignored
North Korea leader Kim Jong Un accused the United States of hostility and threats, which he used as a reason to resume testing of nuclear explosives and intercontinental ballistic missiles (ICBM).
During a Politburo meeting of the ruling Workers' Party Thursday, Kim said American hostility reached a "danger line" that can no longer be ignored. The officials of the Workers' Party called for practical measures to "more reliably and effectively increase our physical strength for defending dignity, sovereign rights and interests of our states," according to the Korean Central News Agency (KCNA), per an Associated Press report.
North Korea criticized the U.S. and South Korea for continuing military exercises, as well as the U.S. arming South Korea with advanced weaponry. Kim also accused Washington of continuing to send assets to South Korea in order to pressure North Korea.
The last time North Korea conducted tests of nuclear and ICBMs was in 2017. In September of that year, the sixth and final test of a nuclear explosive device occurred and in November, the last launch of an ICBM took place.
Kim announced that North Korea was no longer restricted by a self-imposed testing moratorium, Reuters reported. The moratorium was set in place when Kim agreed to a unilateral suspension of the tests in 2018 after meeting with then-U.S. President Donald Trump and discussing the testing from 2017 during which Kim demonstrated the possession of an arsenal that could target the American mainland. Threats of nuclear annihilation had been exchanged between Trump and Kim.
When the U.S. rejected North Korea's demand in 2019 for major sanctions relief in exchange for a partial surrender of the nuclear capabilities, negotiations stalled. Kim also said North Korea was no longer obligated to maintain the suspension, which Trump touted as a major achievement, the AP reported.
During a North Korean military parade in October 2020, Kim showcased a new weapon that he may wish to test. The weapon appeared to be North Korea's largest ICBM.
As the AP reported, some experts speculate that after the upcoming Winter Olympics in Beijing, North Korea could significantly raise the stakes in weapons demonstrations.
"Pyongyang is squarely focused on meeting its nuclear weapons milestones because of its military imperative to do so," said Duyeon Kim, an analyst at Washington's Center for a New American Security, told the AP. "This means more tests to come. The pandemic has bought Pyongyang ample time to continue developing nuclear weapons because North Korea closed its borders and has been refusing direct talks, afraid of importing the virus."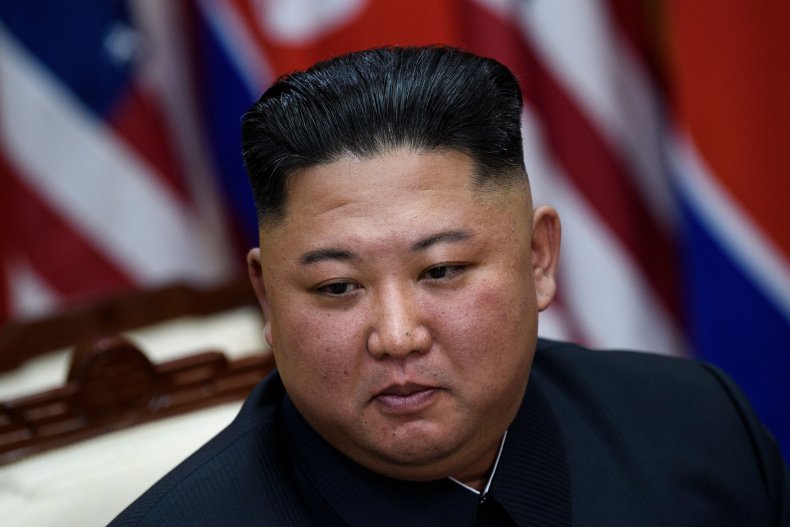 She said North Korea's assertion of U.S. hostility is an excuse for the continuation of testing.
Last week, the Biden administration imposed fresh sanctions over continued missile tests. However, North Korea's Foreign Ministry warned of stronger action following the sanctions. The State Department also ordered sanctions against a Russian man and a Russian company for their support of North Korea's weapons.
The Biden administration said it would pursue additional U.N. sanctions over the North's tests, according to the Associated Press.
South Korea said it was closely monitoring the North and the U.N. Security Council scheduled a closed-door meeting on Thursday to discuss North Korea and non-proliferation matters.