North Korea Sides With Russia in Battle Over Ukraine Territory
The leader of the self-proclaimed Donetsk People's Republic (DPR) said Wednesday that North Korea has recognized the independence of the disputed territory in eastern Ukraine.
Denis Pushilin, who has served as the DPR's head since 2018, announced the news in a post on his Telegram channel. He called North Korea's recognition of the republic as an independent state a "diplomatic victory."
Tass, Russia's state-run news agency, said North Korea's embassy in Moscow confirmed the country had recognized the independence of both the DPR and the Luhansk People's Republic (LPR), another pro-Russian separatist territory in Ukraine's Donbas region.
On February 21, Russian President Vladimir Putin signed decrees at a ceremony in the Kremlin that recognized the independence of the DPR and LPR. The move, which was condemned by NATO and Western countries, was seen as a preparation for war, and Putin ordered the invasion of Ukraine three days later. On June 29, Syria became the second country to recognize the two Donbas territories as independent, which led to Ukraine announcing it had severed diplomatic relations with Damascus.
"The international status of the Donetsk People's Republic and its statehood continue to get stronger," Pushilin wrote on Telegram in his message about North Korea.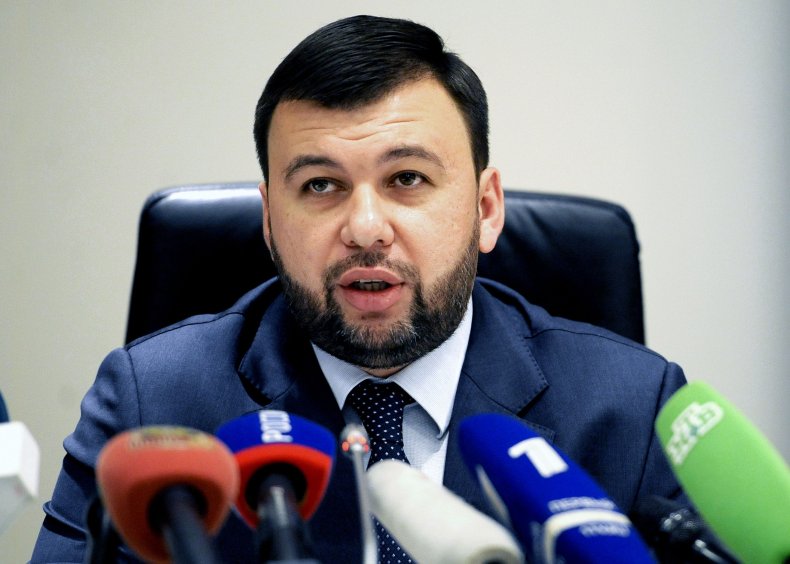 DPR Foreign Minister Natalya Nikonorova said Tuesday that discussions were occurring with North Korea about the DPR's recognition, according to Tass. Reuters reported Wednesday that the DPR's embassy in Moscow had posted a photo on its Telegram channel of a ceremony in which North Korea's ambassador to Moscow, Sin Hong-chol, could be seen giving a certificate of recognition to a DPR diplomat.
In his Telegram message, Pushilin thanked North Korea for its "significant support of the people of Donbas."
He added, "This political decision will also provide the basis for the future development of economic relations. Bilateral partnership will make it possible for our companies to expand their trade. I look forward to active and fruitful cooperation."
The DPR and LPR broke away from Kyiv in 2014 following Russia's annexation of Crimea. North Korea has also supported Russia's claim that Crimea is its territory, not Ukraine's.
In 2019, Putin relaxed Russian citizenship requirements for people living in Donetsk and Luhansk. In May 2022, he signed a similar decree for citizens in the Russian-occupied Ukrainian regions of Kherson and Zaporizhzhia. On Monday, the Kremlin announced that Russian authorities would allow all Ukrainians to participate in a fast-track procedure to obtain Russian citizenship.