North and South Korea Will Put War Threats Aside to Team Up at Winter Olympics for First Time in a Decade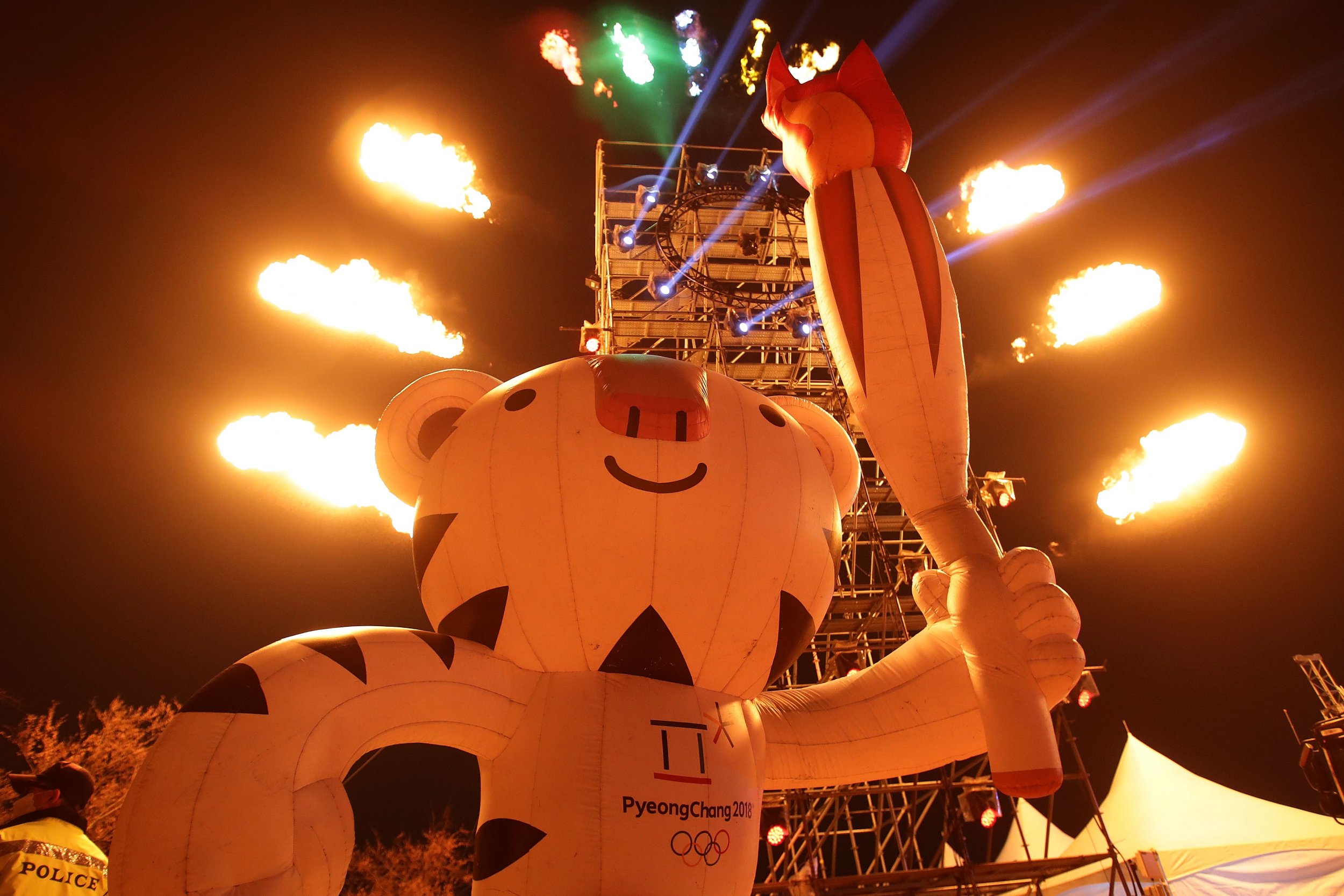 North and South Korean governments announced Wednesday that athletes from the two countries would march together at next month's Winter Olympics under a "unified Korea" flag.
The two countries also agreed to have a joint women's ice hockey team, South Korea's Yonhap News Agency reported. During the meeting between North and South Korean leaders in a border village on Wednesday, North Korea's delegation agreed to send a cheering squad to PyeongChang consisting of 230 members and a taekwondo team of 30 members.
The rogue country previously agreed to send ranking officials, journalists and art performers to the February Olympic games. The unification agreement for the Olympics marks the first time that the countries will march under the same flag since the 2007 Asian Winter Games in China and the first time the countries will march together at the Olympics since the Turin winter games in 2006.
The groundbreaking Olympic unification agreements follow heightened tensions over nuclear threats between North and South Korea last year. South Korean President Moon Jae-in has expressed hopes that the eased relations between the two Koreas could lead to international discussions about the nuclear conflict, Yonhap reported, though North Korea has yet to budge on the issue.
During a New Year's speech on January 2, North Korean Leader Kim Jong Un said he hoped "for peaceful resolution with our southern border," but issued a warning for the United States, saying that the nuclear launch button was "always on the desk in my office."
President Donald Trump took responsibility for initial talks between the two countries in a January 4 tweet. "With all of the failed 'experts' weighing in, does anybody really believe that talks and dialogue would be going on between North and South Korea right now if I wasn't firm, strong and willing to commit our total "might" against the North. Fools, but talks are a good thing!" Trump tweeted.