Well Done Me, Says Trump On Talks Between North and South Korea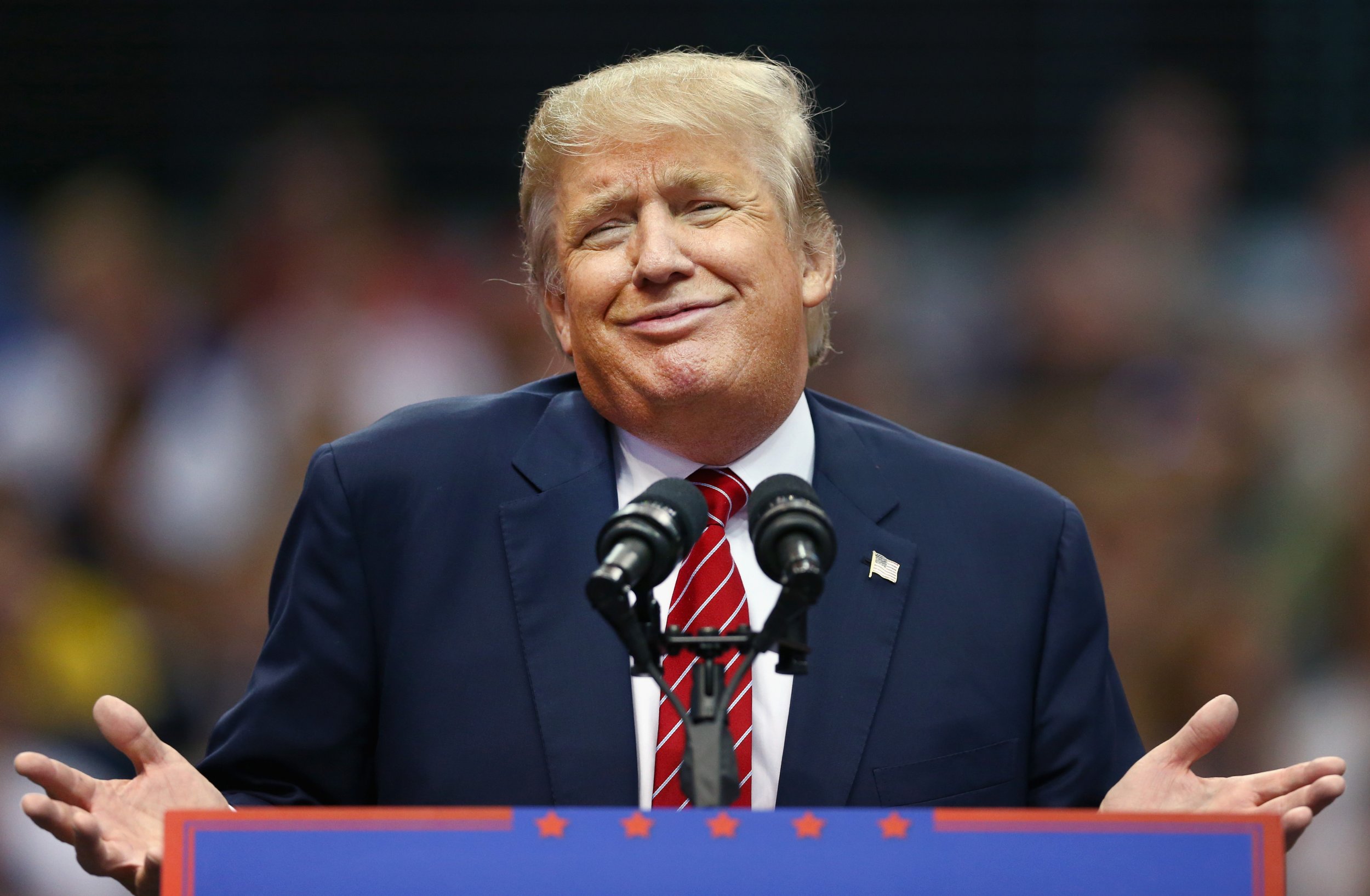 President Donald Trump has taken credit for the contact between North and South Korea, rubbished the views of experts and claimed that only the "might" of the U.S. has made a difference.
The president tweeted about the situation on Thursday after both North and South Korea indicated they would be willing to engage in talks. Pyongyang on Wednesday reopened a hotline between the countries that had been inactive for the past two years.
Trump said it was his threats against North Korea that had prompted the thaw in relations between the North and South, which technically remain at war since a truce agreed at the end of the 1950-53 Korean War was not followed up with a peace treaty.
"With all of the failed "experts" weighing in, does anybody really believe that talks and dialogue would be going on between North and South Korea right now if I wasn't firm, strong and willing to commit our total "might" against the North. Fools, but talks are a good thing! " Trump wrote.
His comment comes amid concern from Washington that South Korea's eagerness to open talks with its neighbor could result in it taking a soft line on nuclear weapons, which the U.S.' U.N. ambassador Nikki Haley has maintained is a priority.
The president has continued tweeting on the topic of North Korea despite his now infamous big nuclear button tweet, which prompted a backlash from those who accused Trump of using the social media site to declare war on the isolated nation.
"North Korean Leader Kim Jong Un just stated that the "Nuclear Button is on his desk at all times." Will someone from his depleted and food starved regime please inform him that I too have a Nuclear Button, but it is a much bigger & more powerful one than his, and my Button works! " Trump wrote on Tuesday, prompting more than 100,000 comments from social media users.
Well Done Me, Says Trump On Talks Between North and South Korea | U.S.