North Korea Still Improving Factory That Makes Missiles Capable of Striking U.S.
North Korea is expanding its factory that builds ballistic missiles capable of striking U.S. military installations, according to new satellite images.
Only weeks after the much-vaunted summit between President Donald Trump and the North Korean leader, experts told The Wall Street Journal that new images cast further doubt on Kim Jong Un's pledge to denuclearize the peninsula.
The images, taken by San Francisco-based Planet Labs Inc. and analyzed by researchers at the Middlebury Institute for International Studies (MIIS) in Monterrey, show construction of the Chemical Material Institute in the North Korean city of Hamhung.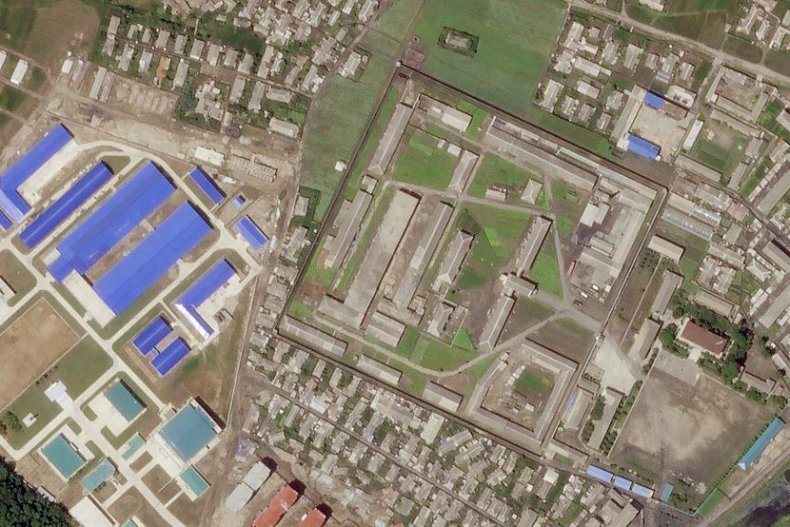 The institute is for the manufacture of carbon composite parts for solid-fueled ballistic missiles, which can carry out a swift nuclear strike. It also makes re-entry vehicles, considered by experts to be the last hurdle to developing longer-range missiles capable of hitting the U.S.
David Schmerler, a research associate at MIIS, said that the Chemical Materials Institute's function was to produce parts for its missile program.
"The expansion of the production infrastructure for North Korea's solid-fuel missile infrastructure probably suggests that Kim Jong Un does not intend to abandon his nuclear and missile programs," he told The Wall Street Journal.
The images show that the exterior of the plant was being finished around the time of the Trump-Kim summit in Singapore.
In August 2017, following two tests of liquid-fueled missiles, Kim was shown at the factory examining an artist's depiction of the site.
Jeffrey Lewis, the director for the East Asia Nonproliferation Program at MIIS, said most of the plant was built in May, after Kim's summit with South Korean president Moon Jae-In.
"Kim has never offered to disarm. Not once. He's arming, not disarming," Lewis said, according to CNN.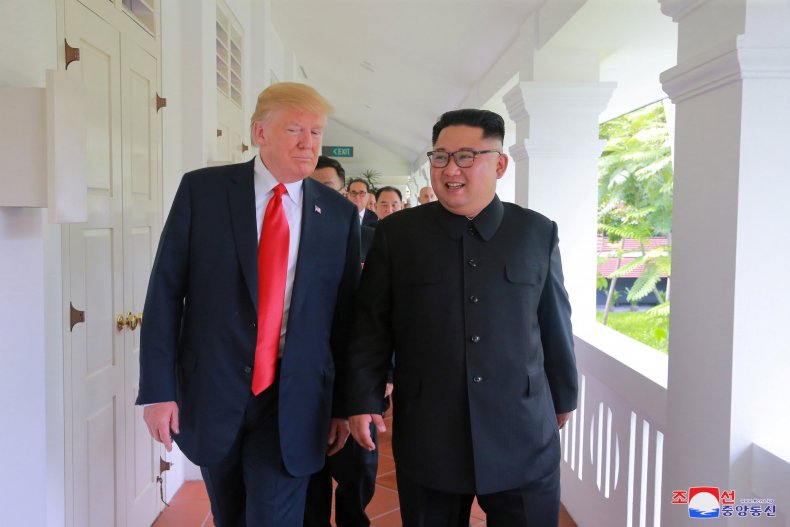 It follows a report from the North Korea monitoring website 38 North showing infrastructure improvements on some of Pyongyang's nuclear facilities.
On Sunday, Trump was asked if he trusted Kim's pledge. He told Fox Business: "I made a deal with him, I shook hands with him, I really believe he means it. Now, is it possible? Have I been in deals, have you been in things where people didn't work out? It's possible."
White House National Security Adviser John Bolton told CBS News that Pyongyang needed to reveal its undeclared weapons for the U.S. to proceed with its plan to dismantle its weapons program.
"There's nobody involved in this discussion with North Korea in the administration who is overburdened by naïveté. We've seen how the North Koreans have behaved before," Bolton said.