North Korea Upgrading Nuclear Facility Despite Trump-Kim Deal, Satellite Images Show
Two weeks after the historic summit between U.S. President Donald Trump and North Korean leader Kim Jong-un, upgrades continue at the secretive state's nuclear research facility.
Commercial satellite images show improvements are "continuing at a rapid pace" at the Yongbyon Nuclear Scientific Research Center.
These include modifications to its plutonium production reactor's cooling system, while support facilities are also being built in other operational areas of Yongbyon, experts wrote on 38North.org.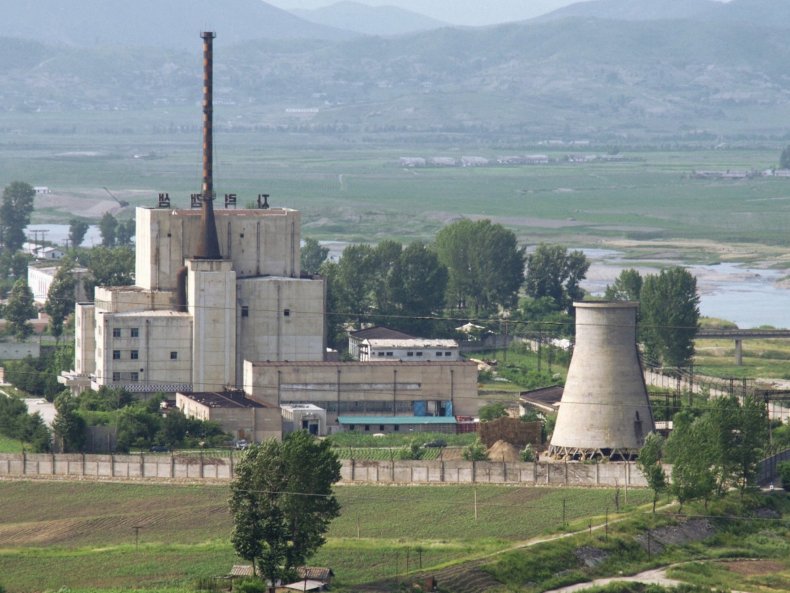 An office building, most likely to house engineers, has also been completed, and massive construction work is taking place all over the site, according to 38North, a program of the U.S.-Korea Institute at Johns Hopkins University.
"Continued work at the Yongbyon facility should not be seen as having any relationship to North Korea's pledge to denuclearize," the experts wrote.
"The North's nuclear cadre can be expected to proceed with business as usual until specific orders are issued from Pyongyang."
No timeline has been yet set for the denuclearization promised by Kim after his June 12 Singapore summit with Trump.
The managing editor of the website, Jenny Town, tweeted on Wednesday, underscoring the weakness of the pledge: "Infrastructure improvements continue at Yongbyon; underscores reason why an actual deal is necessary, not just a statement of lofty goals."
Some analysts doubt that Kim will give up his nuclear arsenal, citing the vague wording of the Singapore declaration, which omits the words "verifiable" and "irreversible."
U.S. Secretary of State Mike Pompeo said sanctions on North Korea would remain in place until denuclearization took place.
This week, Korean officials discussed the prospect of restoring a railway line between the North and South.
South Korea's chief delegate Kim Jeong-ryeol said sanctions on Pyongyang for its nuclear program would first need to be addressed before the railway was restored.
South's President Moon Jae-in, who first suggested the idea, met with Russian Prime Minister Dmitry Medvedev to discuss the $35 billion proposal.
Also this week, North Korea apparently chose not to host its annual anti-U.S. mass rally marking the end of the Korean War, which could be taken as a sign of rapprochement between Pyongyang and the West.