China Backs North Korea Sanctions, But Urges A Return To Talks As Situation Becomes 'Critical'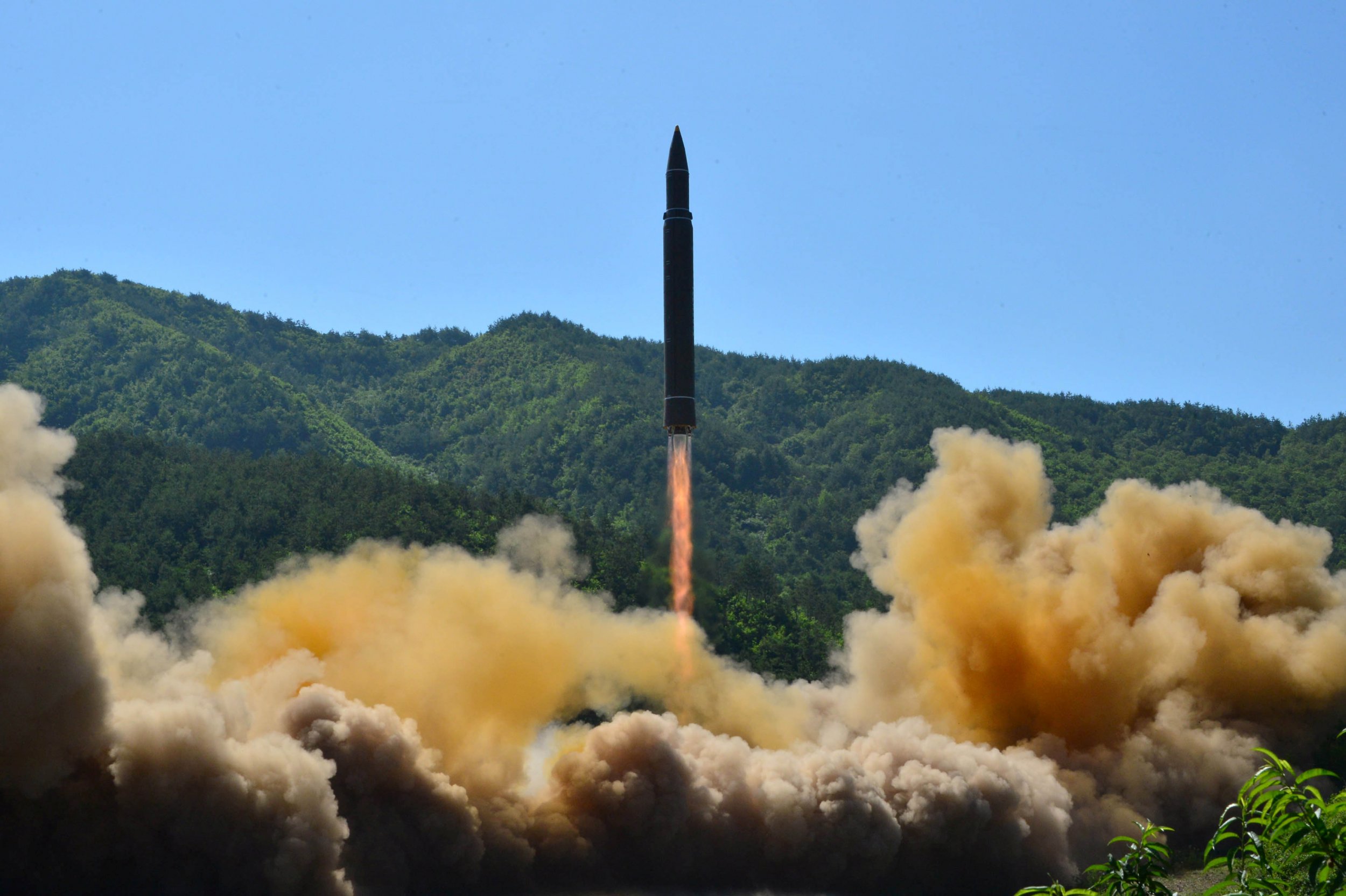 China has said that new sanctions imposed on North Korea following a U.N. vote are justified—but urged the totalitarian state and other international partners to get back round the table for talks aimed at stopping its nuclear program.
China's Foreign Minister Wang Yi said Sunday that "After the implementation of the [U.N.] resolutions, the Korean peninsula issue enters into a critical juncture," Reuters reported.
"We call on all sides to take a responsible attitude when making judgments and taking actions.... We cannot do one and neglect the other. Sanctions are needed but sanctions are not the final goal," Wang added.
The new U.N. resolution, drafted by the U.S. and implemented in response to two July intercontinental ballistic missile tests, bans North Korean exports of coal, iron, iron ore, lead, lead ore and seafood. It could slash the country's export revenues, which stand at $3 billion per year, by one third.
"The aim is to bring the peninsula nuclear issue back to the negotiating table and seek a solution through negotiations until the denuclearization of the peninsula and the stability of the peninsula are achieved," Wang said in a statement, according to ABC news.
In 2003, China, the United States, North and South Korea, Japan, and Russia first entered into negotiations aimed at bringing Pyongyang's controversial nuclear program to a close.
But the talks came to a standstill in 2009 when North Korea walked out; the U.N. had imposed new sanctions on the country after it tested a missile it claimed was part of a civilian space program.
The U.S. has said it will not re-engage with North Korea if it comes to talks with the intention of maintaining its nuclear weapons. Meanwhile, North Korea's aim from the talks is to secure a non-aggression pact from the United States, which deploys almost 30,000 troops in South Korea.
Wang's statement Sunday re-iterated China's view that a "double suspension"—of both North Korea's nuclear program and U.S.-South Korea joint military exercises—is necessary to tackle the rising tension.
China Backs North Korea Sanctions, But Urges A Return To Talks As Situation Becomes 'Critical' | World