North Korea Threatens Japan with 'Nuclear Clouds' for Joining Trump's Anti-Dialogue Stance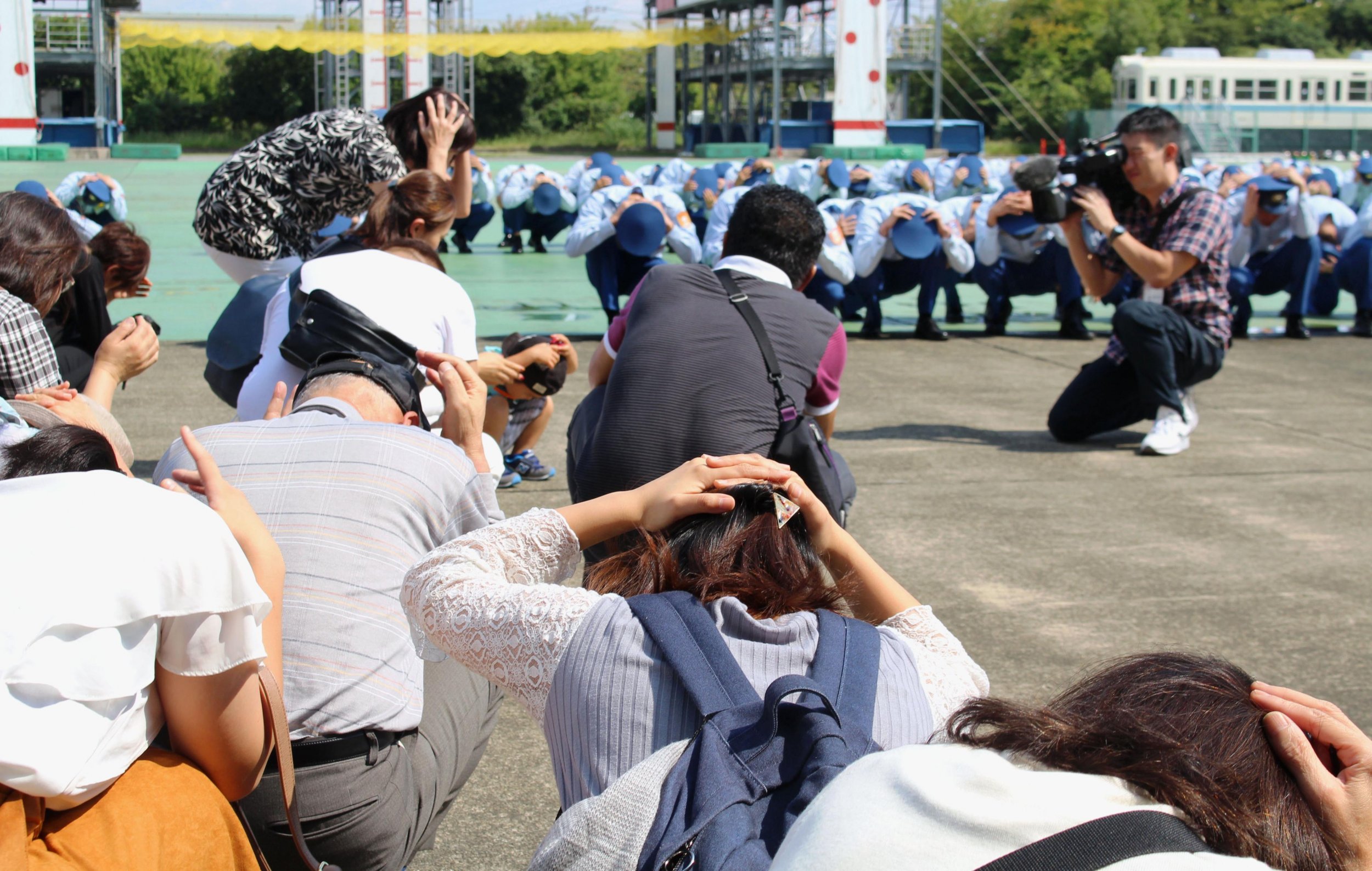 When Japanese Prime Minister Shinzo Abe took the stage of the U.N. General Assembly last month, North Korea was watching—and listening.
The state-controlled news agency KCNA reacted to Abe's speech on Monday in a scathing article that criticized the Japanese leader for urging the international community to put pressure on Pyongyang rather than engaging in talks. It followed President Donald Trump's anti-dialogue stance on relations with the country.
The commentary accuses Japanese "reactionaries" of using the situation in the Korean peninsula for "sinister political goals," referring to a snap election Abe called last week in a bid to consolidate his party's power and pass a constitutional reform.
KCNA intimated Japan's leader to "think twice about the consequences" of his rhetoric.
"Japan's such rackets inciting the tension of the Korean peninsula is a suicidal deed that will bring nuclear clouds to the Japanese archipelago," the commentary read.
It added that while "no-one knows when the touch-and-go situation will lead to a nuclear war," Japan would "be engulfed in flames" in a moment, concluding that "if the Japanese people, the first victim of nuclear disaster in the world, are offered in sacrifice owing to handful militarist reactionaries' political aim, it will be a tragedy of the century."
Japan is currently sitting on the U.N. Security Council as a non-permanent member, serving a two-year term. Other members of the Security Council, which include China and Russia and have recently voted unanimously on a series of measures targeting North Korea's exports and foreign revenues, were targeted in an editorial published on the Minju Joson, the official newspaper of the Cabinet of North Korea. The paper accused the security council of being a "marionette" of the U.S.
"Since UNSC okays all the requirements of the U.S., Trump, an old war maniac and gangster, is going on the rampage with powder-reeking remarks even in the sacred U.N. arena," the editorial read, adding "The misbehavior of UNSC playing to the tune of the U.S. will result in undermining its confidence before humankind, which will lead to the end of UNSC's existence."
North Korea's rhetorical attacks against the U.S. and its allies also included the South Korean government. Leaflets found in Seoul over the weekend likely sent from Pyongyang described President Moon Jae-In as a "shaggy dog" of the U.S., NK News reported.
An editorial published on the Rodong Sinmun, the official newspaper of the ruling Workers' Party of Korea, threatened that South Korea would suffer the "nuclear disaster together with their master" should they "dance to the tune of war played by Trump."
North Korea Threatens Japan with 'Nuclear Clouds' for Joining Trump's Anti-Dialogue Stance | World