North Korea Threatens War Over Kim Jong Un Fat Joke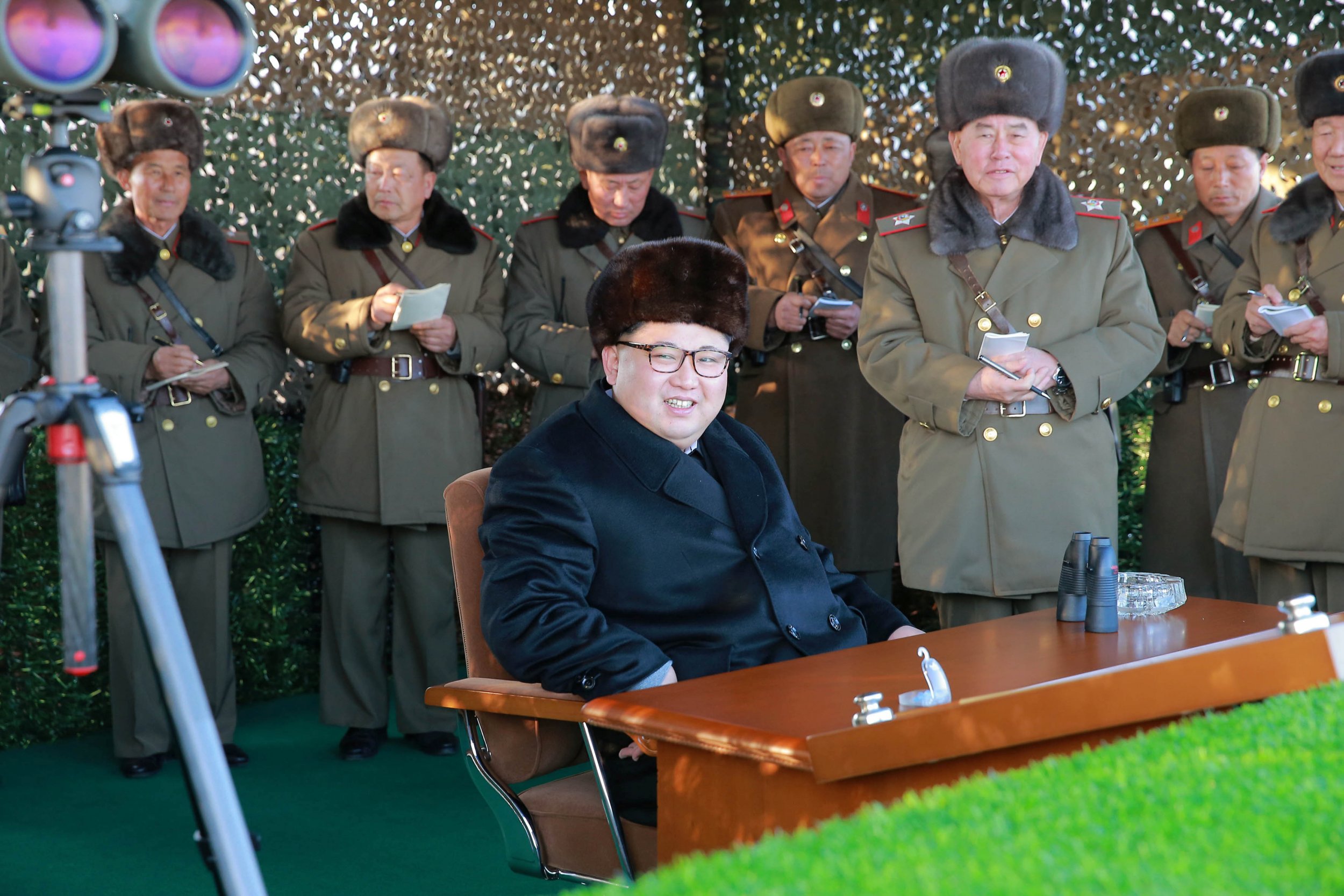 Sticks and stones may break my bones but words—words might just spark a nuclear war. Inspired in part by a fat joke at leader Kim Jong Un's expense, North Korea said this week the U.S. has all but declared war on the country through its provocations from conservative politicians.
It apparently started with Sen. John McCain (R-Arizona) poking fun at Kim's weight during an MSNBC interview.
"China is the one, the only one, that can control Kim Jong Un, this crazy fat kid that's running North Korea," he said. That enraged North Korea, as did, apparently, Texas Sen. Ted Cruz (R-Texas) saying the country assassinated Kim Jong Nam, the exiled half-brother of leader Kim who was killed with a banned nerve agent in a Malaysian airport. Cruz suggested the hermetic country should be relisted as a state sponsor of terrorism.
A spokesman, in turn, railed against the U.S. senators through the Korean Central News Agency (KCNA), North Korea's state media outlet.
"Hardline conservative lawmakers of the U.S. Congress have dared to take on our greatest dignity," the spokesman said, according to UPI. "It is the most hostile expression about our ideology, system and people, and a severe provocation equivalent to a declaration of war."
For his part, McCain seemed unperturbed by North Korea's threats. "What, did they want me to call him a crazy skinny kid?" he tweeted in reference to a story that noted North Korea "flipped out" over the insult to their dictatorial leader.
North Korea has ramped up missile tests and provocations during the administration of President Donald Trump. This month alone, they've fired missiles into the Sea of Japan and tested an engine that could perhaps power an intercontinental ballistic missile (ICBM). The U.S. and South Korea, meanwhile, have carried out joint military drills in the area.
Trump said this month that Kim was "acting very, very badly," while Secretary of State Rex Tillerson has called for a new approach "in the face of this ever-escalating threat."