North Korea Travel Ban: It's Official as State Department Issues Guidelines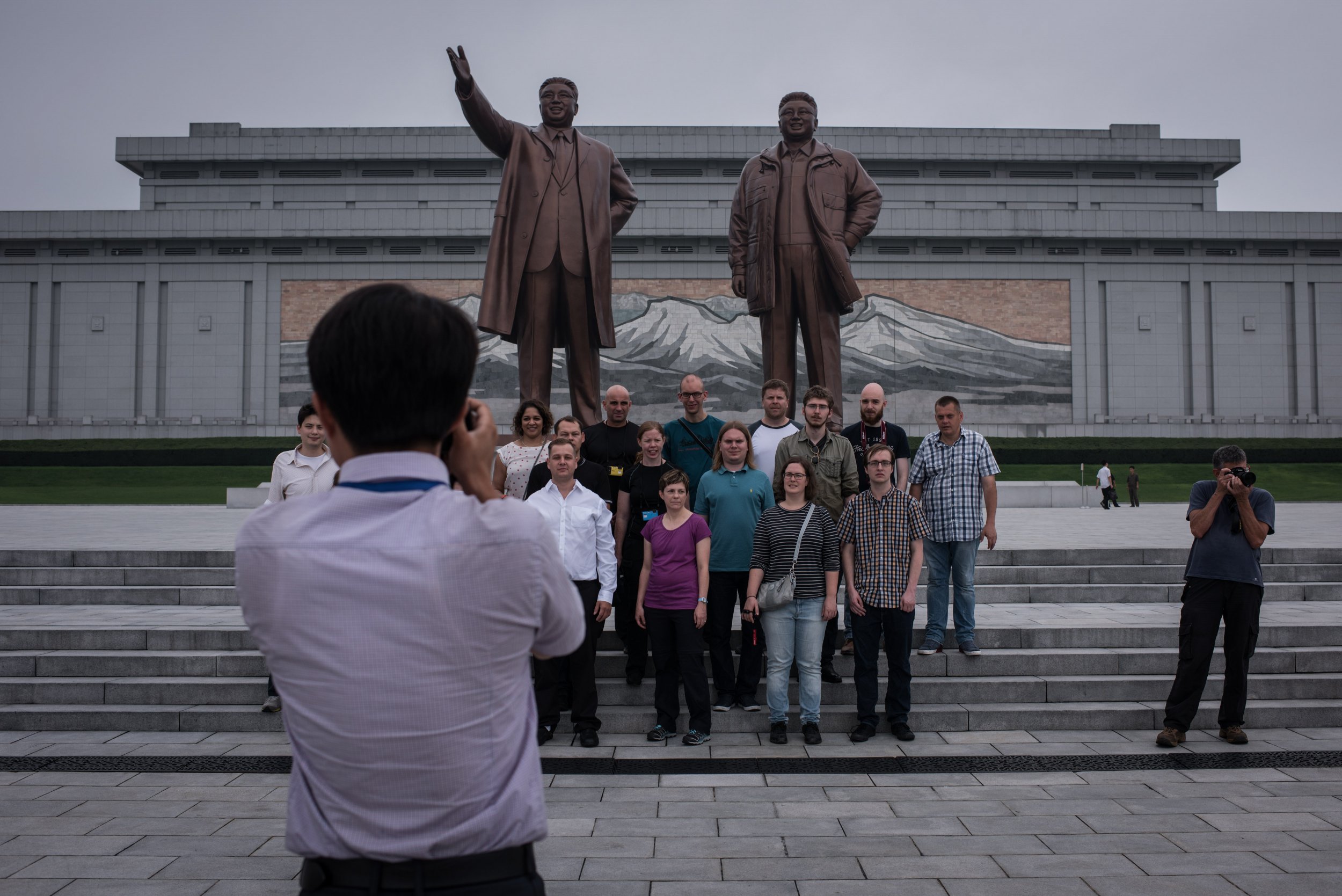 The State Department has issued official guidelines on the travel restrictions of U.S. citizens to North Korea on Tuesday.
Aid and humanitarian workers and journalists will be exempted from the travel ban, which will enter into effect on September 1 for all other U.S. passport holders. The document will be published on the Federal Register website on Wednesday and enter into effect 30 days later.
The ban, first reported in July, comes after the death of U.S. tourist Otto Warmbier, who suffered brain damage while under arrest in North Korea.
"The Department of State has determined that the serious risk to United States nationals of arrest and long-term detention represents imminent danger to the physical safety of United States nationals traveling to and within the Democratic People's Republic of Korea (DPRK)," says the State Department's public notice, signed by Secretary of State Rex Tillerson.
There are currently three U.S. citizens in custody in North Korea. One is Kim Dong Chul, a 62-year-old naturalized U.S. citizen born in South Korea, who was sentenced to 10 years of hard labor on charges of spying and subversion in April 2016. The others are two professors from the Pyongyang University of Science and Technology (PUST), both accused of "hostile acts" against North Korea: Kim Sang-duk, also known as Tony Kim, who was detained in April 2017 and Kim Hak-song, whose arrest came shortly afterwards in May.
Tillerson addressed the ongoing North Korean threat in a press briefing Tuesday, in which he stated the U.S. intention for "peaceful pressure" on Pyongyang, offering to "sit and have a dialogue."
"We do not seek a regime change; we do not seek the collapse of the regime; we do not seek an accelerated reunification of the peninsula; we do not seek an excuse to send our military north of the 38th parallel," Tillerson said. "And we're trying to convey to the North Koreans we are not your enemy, we are not your threat, but you are presenting an unacceptable threat to us, and we have to respond.