North Korea Accuses Trump of Declaring War Against Kim Jong-un, Threatens to Shoot Down U.S. Planes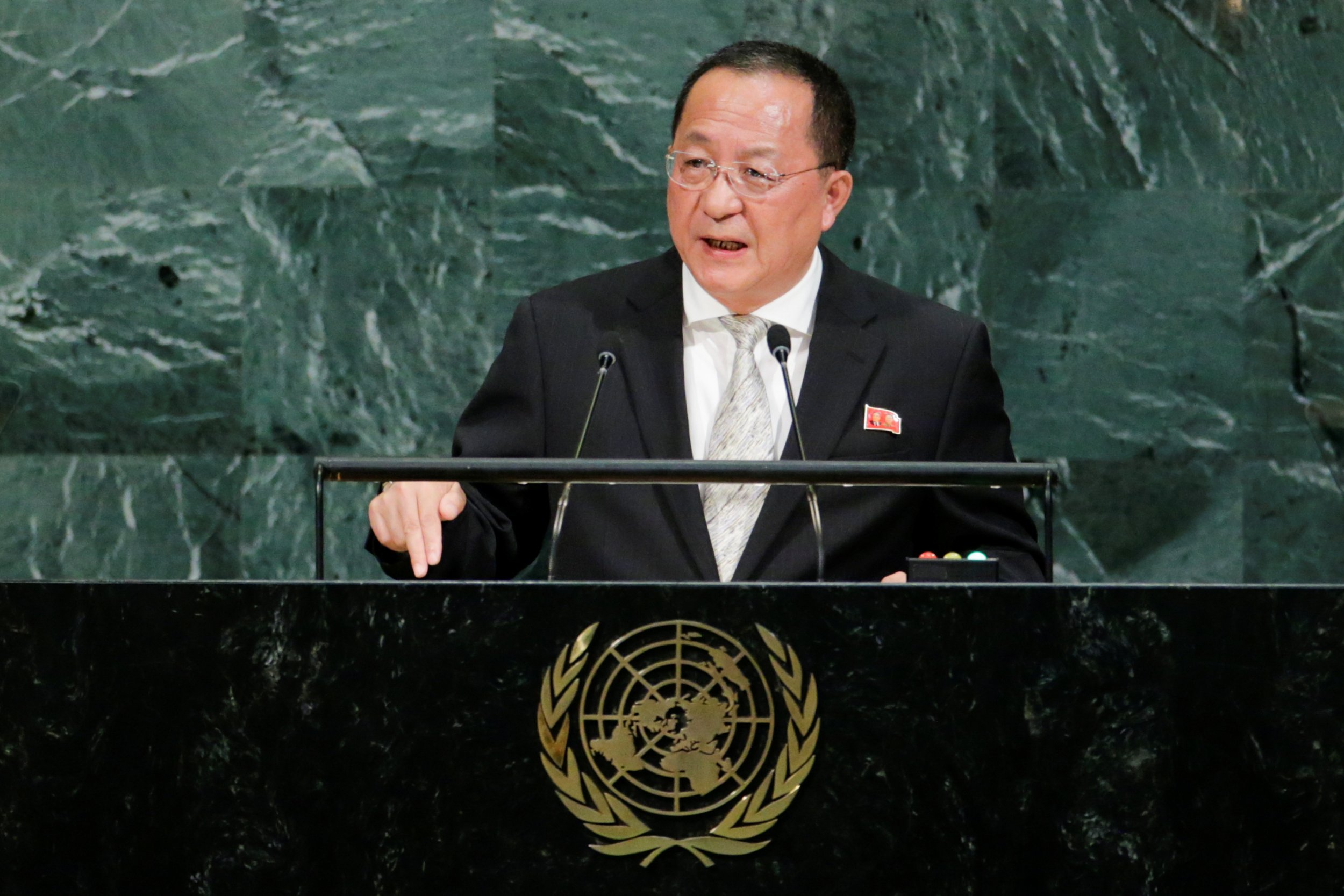 North Korea's top diplomat warned Friday that his country reserved the right to shoot down U.S. strategic bombers that have flown historically close as a nuclear standoff between the two countries becomes increasingly critical.
North Korean Foreign Minister Ri Yong Ho accused President Donald Trump of "clearly" declaring war on Pyongyang after the Republican leader made a fiery speech at the U.N. General Assembly vowing greater U.S. action against "rogue regimes" such as North Korea and Iran. Trump threatened to "totally destroy" North Korea if its supreme leader, Kim Jong Un, did not abandon his nuclear weapons arsenal.
Related: Trump will not strike North Korea because Pyongyang can hit back, unlike Iraq, says Russia
"Last weekend Trump claimed that our leadership would [not] be around much longer and has at last...declared a war on our country," Ri told reporters Monday.
"The U.N. charter stipulates individual member states' rights to self-defense…since the United States declared war on our country, we will have every right to make countermeasures," he added, which included "the right to shoot down United States strategic bombers even when they're not yet inside the airspace border of our country."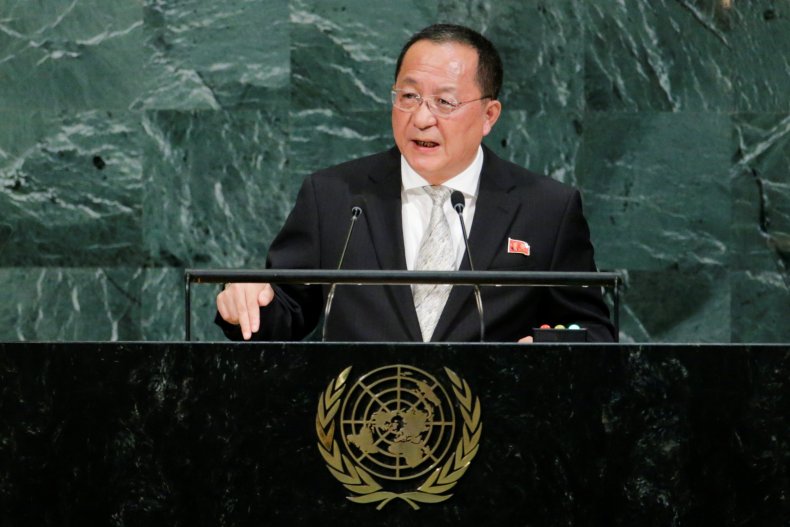 For months, Trump and Kim have been locked in a war of words and military mobilization over the latter's self-proclaimed right to possess nuclear weapons, which North Korea argues are necessary for guarding the reclusive, communist state. Trump and his administration have doubled down on economic sanctions against North Korea, but have also increasingly hinted at a military solution.
In April, Trump boosted U.S. military presence in the Asia-Pacific and has vowed to increase support for allies Japan and South Korea, while North Korea has begun testing its missiles at an unprecedented rate, including its first two intercontinental ballistic missiles (ICBMs) in July, which were followed by its first hydrogen bomb test earlier this month. This nuclear test, North Korea's sixth, was more powerful than all of its previous ones combined.
Following Trump's speech, which was met with heavy criticism by a number of U.S. allies and foes, and tit-for-tat name-calling between the two leaders, the U.S flew B-1B Lancer bombers from Guam and F-15C Eagle fighter escorts from Japan just east of North Korea's territory Saturday, further north than U.S. planes have ever flown in the 21st century. The move followed Ri's own U.N. address, in which he countered Trump's portrayal of Kim as a "rocket man" on a "suicide mission" and claimed Trump's moves made a North Korean strike on U.S. mainland "inevitable."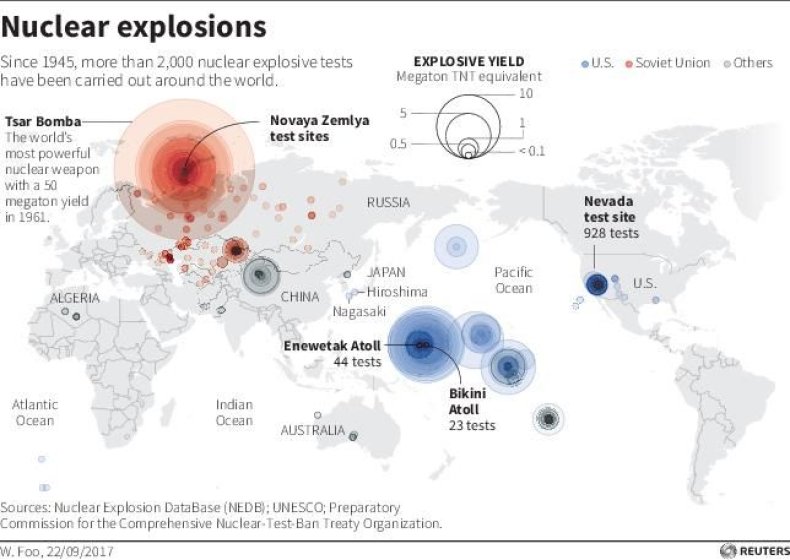 Trump also addressed Kim and Ri directly via Twitter Saturday, warning that they "won't be around much longer." Ri referenced this during Monday's press conference, a day after North Korea already took aim at the U.S, military in a Hollywood-style action clip.
North Korea released Sunday a propaganda video that labeled Trump a "madman" and showed a simulated attack on U.S. F-35 Lighting II stealth fighters and B-1B Lancer bombers.