North Korea Would Be 'Utterly Destroyed' In Nuclear War, Nikki Haley Says
Kim Jong Un's regime in North Korea would be "utterly destroyed" in the event of a nuclear war, United Nations Ambassador Nikki Haley said Wednesday.
"If war comes, make no mistake, the North Korean regime will be utterly destroyed," Haley said at an emergency session of the U.N. Security Council, echoing past warnings from her and President Donald Trump about a potential conflict with Kim.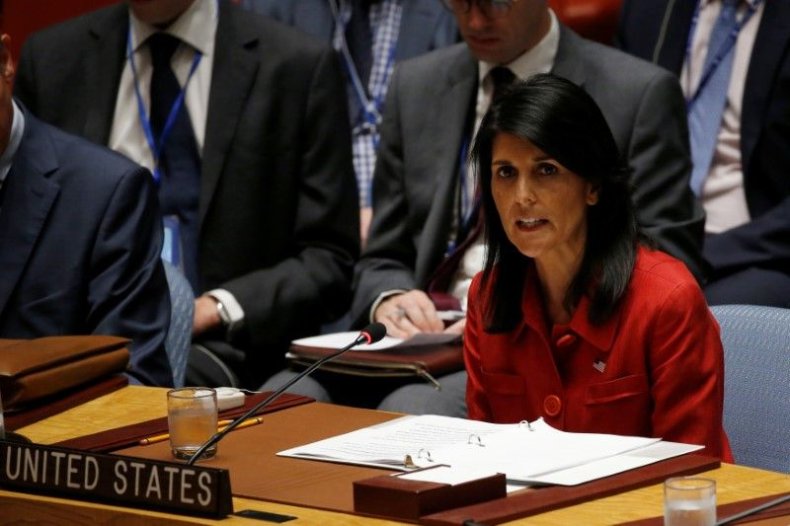 Her comments came a day after North Korea launched an intercontinental ballistic missile that traveled for 50 minutes and approximately 620 miles before falling into the Sea of Japan — a range that shows it was capable of hitting the U.S. mainland, according to the defense officials.
After North Korea's last missile test in September, Haley said the isolated nation was "begging for war."
"The time has come to exhaust all of our diplomatic means before it is too late. We must now adopt the strongest possible measures. Kim Jong Un's action cannot be seen as defensive," Haley said in September.
"We have kicked the can down the road long enough. There is no more road left."
Trump simply said after the latest launch that the United States would "take care of it."
"We have a very serious approach… We take it very seriously," he said after the launch. Trump later vowed to add another series of sanctions on Kim's empire.