Kim Jong-un Wants More North Korean Satellites in Space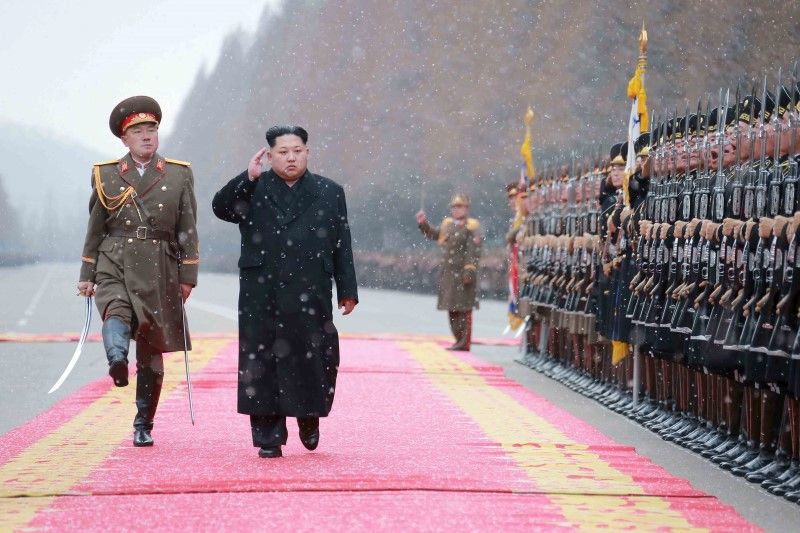 In the wake of global condemnation of his country's launch of a satellite earlier this month, North Korean leader Kim Jong-un has now vowed to put additional satellites into space.
Speaking at a banquet on Saturday to celebrate the launch of the Kwangmyungsong-4 satellite, Kim said in his speech that the country should focus even more on self-reliance and sustainability, reported NK News, an outlet focusing on North Korea. Scientists, engineers and workers who helped construct the rocket were in attendance at the banquet.
"I have decided to launch the satellite, the product of our latest technologies, to provide pride and self-respect to our people," Kim was quoted as saying in the Rodong Sinmun, North Korea's state newspaper .
"Comrades must concentrate wholly on scientific research to launch more North Korean multipurpose satellites into space," he said.
The reclusive country launched its satellite earlier this month, ahead of the planned schedule, sparking international condemnation and threats of "serious consequences" against the country from the United Nations and regional powers. It's widely believed that the rocket launch was a ballistic missile test in disguise.
The U.S., Japan and South Korea are working with the U.N. Security Council to impose strict sanctions on North Korea, both for the February 7 rocket launch and for the country's test of a hydrogen bomb in January.
NK News adds that Kim Jong-un talked about "self-reliance," "self-sustainability," "one's fatherland," "our people" and "our dignity" during his speech—which the news site says is further evidence that the rocket was launched for domestic reasons.
Kim also noted that the rocket launch came at "a complex time when hostile forces are more bloody-eyed than ever to strangle" North Korea, the AFP news agency reports.
His comments came days after the purported execution of another top North Korean official. South Korean media reported that army General Ri Yong-gil, chief of the General Staff of the Korean People's Army, was executed earlier this month on corruption charges.