North Korea Warns 'Nuclear War' Is Close as U.S. Military Conducts Drills Near Korean Peninsula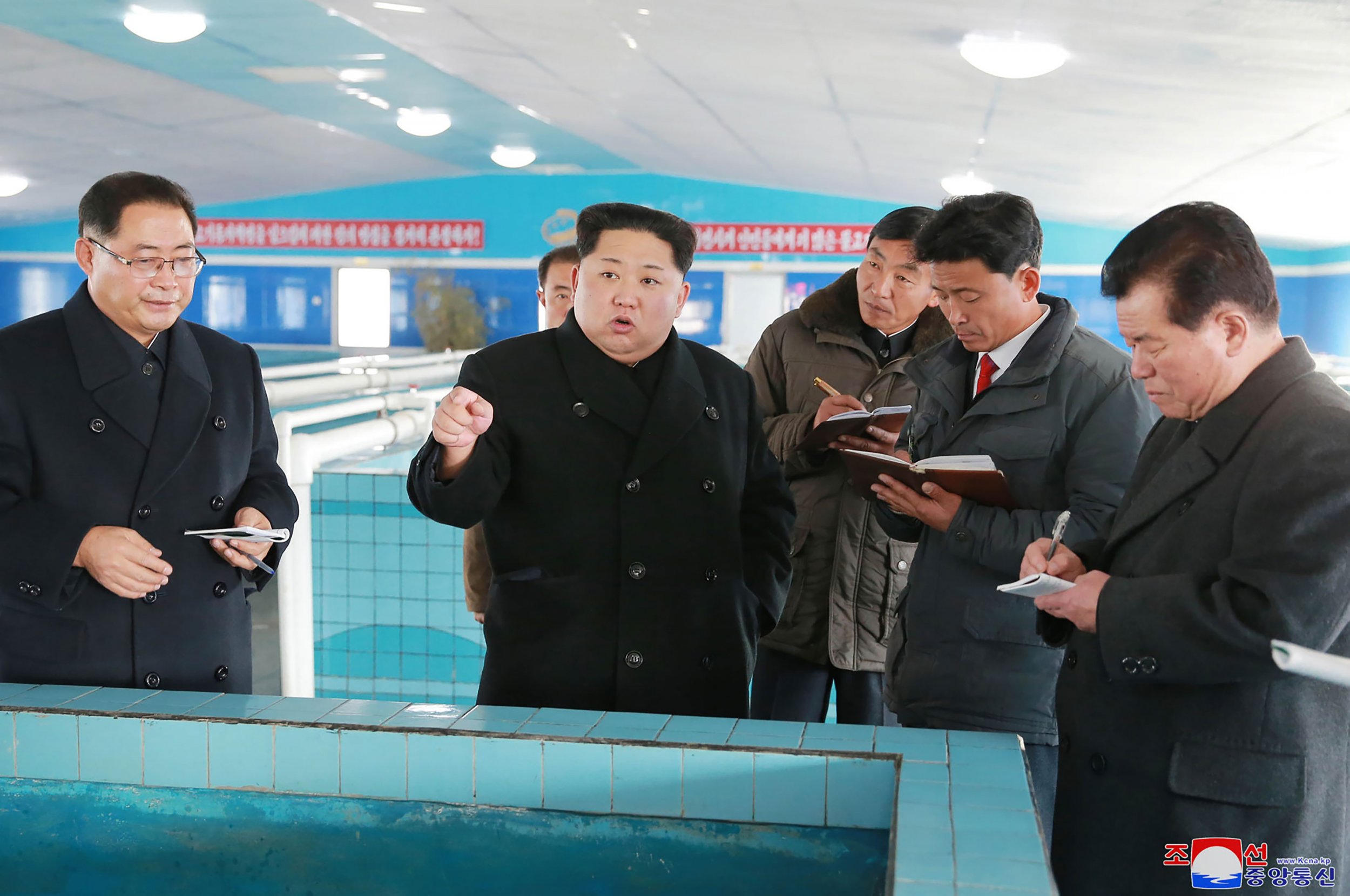 As the U.S. and South Korean air forces conducted their biggest-ever joint drill, North Korea's state-run media on Monday warned America that it was pushing the two countries to the "brink of nuclear war."
Pyongyang complained that the drill is a "grave provocation" and that it comes as "insane" President Donald Trump is "running wild." North Korea also said the "ceaseless large-scale war games" by the U.S. and South Korea are "creating a situation that a nuclear war may break out any moment."
The remarks were issued about two days after North Korea's Foreign Ministry called Trump a "nuclear demon" and a "disruptor of global peace" who is "begging for nuclear war."
The annual drill, which will run until Friday and is known as Vigilant Ace, features 230 aircraft conducting simulated strikes over South Korea. It marks Seoul's largest ever deployment of stealth-fighter warplanes. Advanced U.S. aircraft, including B1-B lancer bombers, stealth F-35 Lightning II fighters and F-22 Raptors, are also involved.
"This realistic air combat exercise is designed to enhance interoperability between U.S. and Republic of Korea forces and increase the combat effectiveness of both nations," the U.S. military said in a statement, which added that the drill occurs every year and is a "regularly scheduled flying exercise."
Vigilant Ace comes less than a week after North Korea conducted a test involving its most powerful intercontinental ballistic missile test yet. The missile––Hwasong-15––flew for 50 minutes and reached an altitude of roughly 2,800 miles (10 times higher than the International Space Station). Some experts have suggested the missile could potentially reach targets as far away as Washington, D.C.
After the missile launch, U.S. Ambassador to the United Nations Nikki Haley warned North Korea it would be "utterly destroyed" if it went to war with America, and Trump tweeted that "additional major sanctions will be imposed" on the reclusive nation.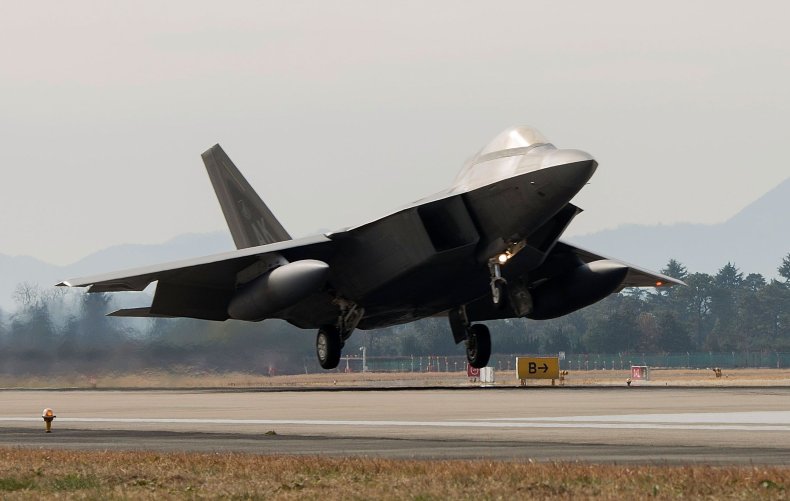 Meanwhile, White House National Security Adviser H.R. McMaster said North Korea represents "the greatest immediate threat" to the U.S. While addressing an audience at the Reagan National Defense Forum in Simi Valley, California on Saturday, McMaster warned that the potential for war is "increasing every day."
North Korea has repeatedly refused to give up on its nuclear ambitions, despite international pressure and harsh economic sanctions. But many experts have contended a military conflict with the U.S. is not Kim Jong Un's goal in this regard. Instead, they believe the North Korean leader's belligerence is part of a larger strategy to keep his regime alive by deterring the U.S. In response to pressure it's faced, North Korea recently said nuclear weapons are necessary to ward off "repressive U.S. imperialism."